Gary Paragpuri says community pharmacists can outsmart their online rivals by making smallscale adjustments within their businesses to differentiate their pharmacy offering…
I was contacted by an experienced contractor from a busy London pharmacy who was interested in purchasing a Pharmaself24. Our discussion was anchored on the features and benefits of the product, but we enjoyed a far-reaching conversation about the past, present and future of pharmacy.
On hanging up the phone, I was struck by the clarity of this individual's vision for what they wanted their pharmacy to become. It was clear their interest in a Pharmaself24 was not about buying a machine in isolation, but about investing in a key component that forms part of a bigger plan.
It was about shaping a new type of pharmacy offering fit for the exacting and varied expectations of patients today, tomorrow and long into the future.
Challenges ahead
There is much to admire when speaking to people like this, particularly when you look at the cold, hard facts. The NPA commissioned report produced by EY in September 2020 illuminated just how difficult today's pharmacy landscape has become from a financial perspective.
It estimates that the sector is under-funded to the tune of £497m, adding that 72 per cent of pharmacies are projected to be loss-making within four years based on the current contractual arrangements.
By 2024 the average pharmacy, claims the report, will be making an annual loss of £43k – a situation that EY's health economics director, George Agathangelou, described as "unsustainable" and requiring "urgent attention".
The accuracy of the exact figures involved may be cause for debate, but the broader picture is one that many contractors recognise. As a result, a significant number of pharmacy owners have found themselves contemplating their choices, with a startling 52 per cent reported to be considering selling up altogether.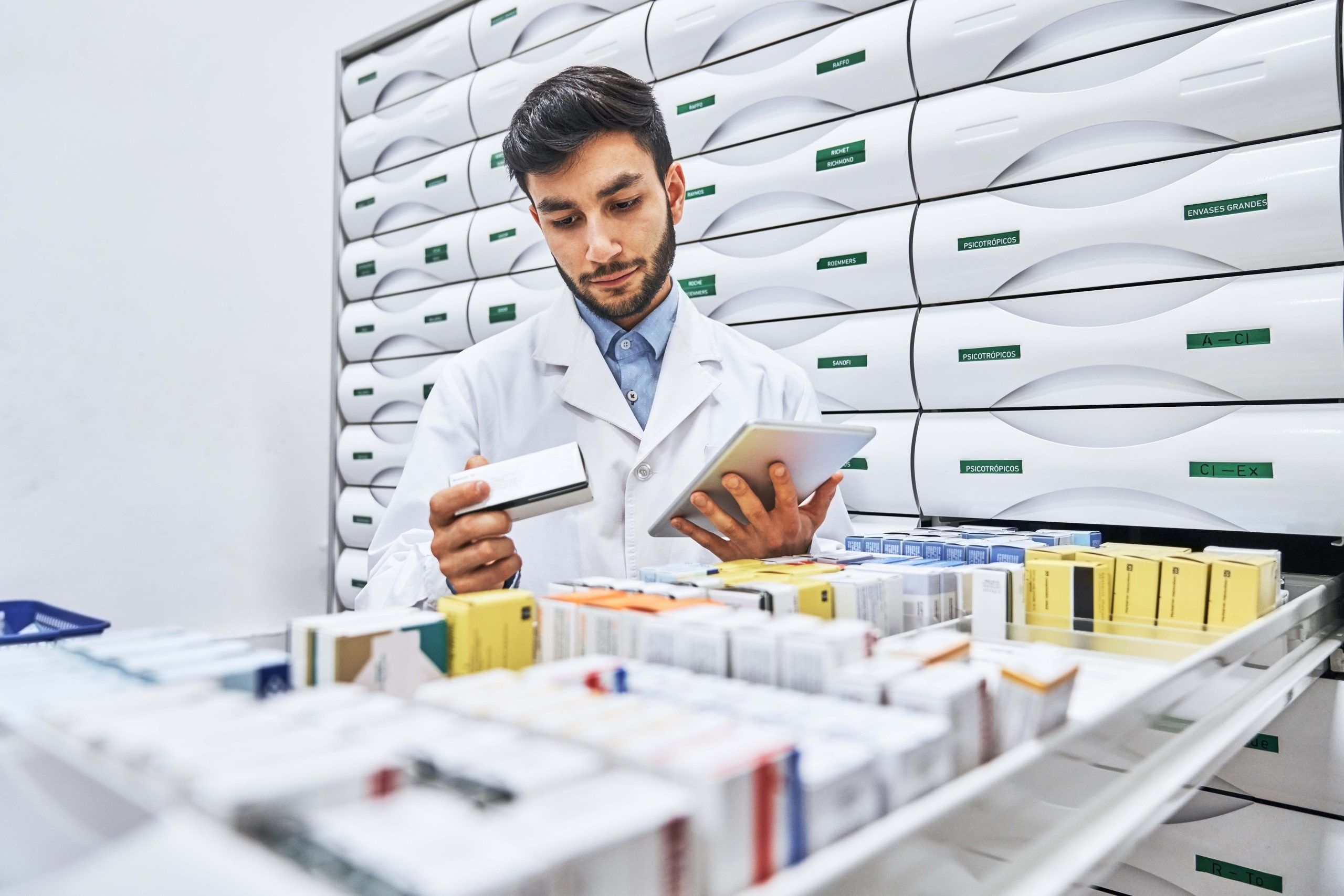 Decision time
Chair of the All-Party Pharmacy Group Jackie Doyle-Price MP said the report shows how pharmacies are at a crossroads. Without being pedantic, it is perhaps more akin to the sector approaching a traffic jam on the motorway, with a certain inevitability about blindly continuing down the path ahead.
Making a variety of small-scale adjustments within a business may provide answers to some of the questions posed in the report. This approach is encapsulated within the 'marginal gains' theory that propelled the Team Sky cycling juggernaut to unparalleled success.
There is, however, a growing body of thought that the most significant factor behind Sky's achievements was not, in fact, the little wins, but rather the fact that it had a gargantuan budget – double that of its rivals.
This meant it could afford to recruit the best athletes and the top support staff.
Returning to the motorway analogy, marginal gains for some pharmacy businesses may therefore be seen as the equivalent of switching lanes in the traffic jam, consuming time and effort but unlikely to deliver the hoped-for rewards.
The alternative is to look beyond the marginal – to take decisive action, find a new direction, seek out a clearer way forward – but committing to such a manoeuvre is no small undertaking. It relies on identifying the crucial issues at play and implementing the right measures to resolve them.
Is managing resource the key?
One such issue is how to balance resourcing levels. A study carried out by printing firm Brother in 2019, discussed in a recent Pharmacy Business article, shows that increasing workloads associated with the delivery of new services are negatively impacting pharmacy teams' stress levels and mental health.
At the same time, figures contained within the EY/NPA report show that as many as 87 per cent of pharmacies say they can't afford to take on more staff.
Another issue is working out how to grow prescription levels – the bedrock of pharmacy income. The threat from local competitors upping their game as well as the continued rise of online pharmacies mean it's more important than ever to find ways of differentiating your offering in a way that satisfies your patient community.
These are not issues that will go away. And while it is understandably more comfortable to continue bumping along the same familiar road, the only way to really tackle them head on is by defining a clear vision for your pharmacy business and then translating that into a plan of action.
A vision for the community
The London contractor I mentioned at the top of this article has done exactly that, as did Zia Ashraf, owner of HMI Pharmacy in Kirkham – one of our first Pharmaself24 customers in England.
Facing the prospect of a decline in prescription income as a result of local surgeries moving away, Zia decided to galvanise the business around a vision of becoming his community's 24-hour medicine collection hub.
Following the installation of a Pharmaself24 – and with excellent marketing – his prescription numbers have skyrocketed and all without the need for additional resource. A truly stunning achievement.
Talking with the London contractor and hearing them speak passionately about how they were going to achieve their vision was invigorating. Perhaps that's the start – find the people in your network and beyond who are walking the walk and see what you can learn. From there you can find, hone and begin to action your own vision, making 2021 the year you build back smarter.
Gary Paragpuri is CEO of Hub and Spoke Innovations.