Alliance Healthcare has raised over £25,000 pounds for Vitamin Angels UK, a charity dedicated to improving nutrition for children, by organising a 'Colleague Cycle Challenge' among its employees.
Inaugurated in 2019, the cycle challenge this year saw seven cyclists and a support driver come together to cover a distance of more 300 miles covered in four days. The challenge began at Alliance Healthcare's Coatbridge service centre, just east of Glasgow and finished at its South Normanton site in Derbyshire.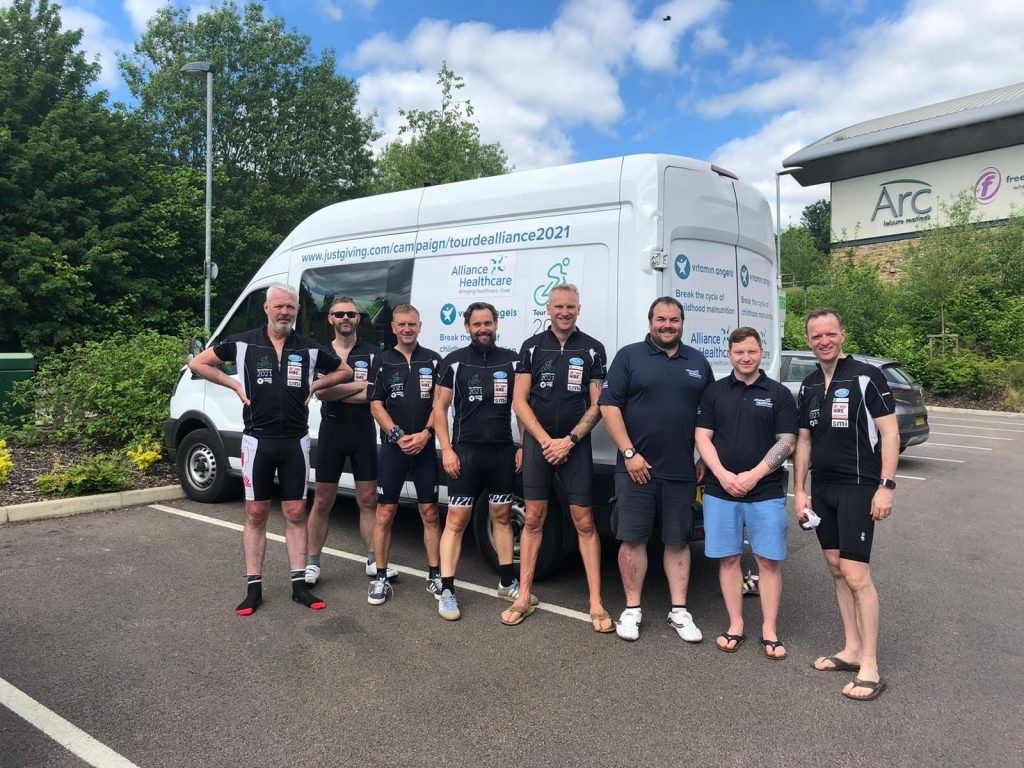 Cyclists came from various teams across the business including transport, procurement, health and safety and service centre management.
Matt Addison, director of operations, Alliance Healthcare was one of the riders and also the instigator of the fundraising challenge.
"Taking on this challenge down from Scotland, through the Lake District and over the Pennines, was an epic undertaking," he said, adding that he felt it was important for Alliance to continue supporting the charity.
Roma Mirutenko, account manager for Vitamin Angels UK, thanked the Alliance Healthcare team for their commitment. "Their continued support and drive to go the distance means the world to all of us."