The government has pledged a £37m funding boots for data-driven initiatives to boost the UK's life sciences and genomic industries.
The money will be used to deliver high quality research, treatment and care as well as to improve clinical decision making, the government said in a press release on Thursday (April 29).
Genomics England projects supporting the implementation of the genome UK strategy will receive £17m cash injection, while the remaining £20m will be invested in initiatives to harness UK health data for life sciences research as part of the ambition to make the UK the most advanced and data-enabled clinical research environment in the world.
This will include investment in clinical trials, making it quicker and easier to set them up and deliver them, and funding to develop medicines, vaccines and health technologies to support cutting-edge research such as the Covid vaccine trials, and studies supporting the earlier detection of disease.
Genomics England will use the funding to explore public attitudes to, and the potential value of, new-born sequencing, contributing to the increase in data from ethnic minorities in genomic cohorts and data sets, and supporting a next-generation approach to cancer diagnosis.
New support for the UK Functional Genomics Initiative is also aimed to drive ground-breaking new approaches to improve our understanding of how genetic changes cause disease.
Health secretary Matt Hancock announced the funding boost for the sector while addressing the annual conference of the Association of the British Pharmaceutical Industry which was held online on April 29,
Hancock said: "Today I'm proud to set out the next steps with a £20m investment in the new data-driven 'Find, Recruit and Follow-Up' service for clinical trials… I'm determined to make it quicker and easier to set up and deliver the high-power clinical trials we need. More than that, the trials will be better with R&D-ready data, to strengthen their power to increase diversity of participants.
"And so, bring medicines to market safer and faster, from cancer to cardiovascular, to every disease known to mankind. Taken together, all this means better research, better treatment, better clinical decision-making, and more lives saved, and lives improved. That is the mission of the life sciences."
The health secretary went on to affirm his commitment to support free trade and global exports, and his pledge to make the UK the best place in the world for life science businesses to invest and locate their operations.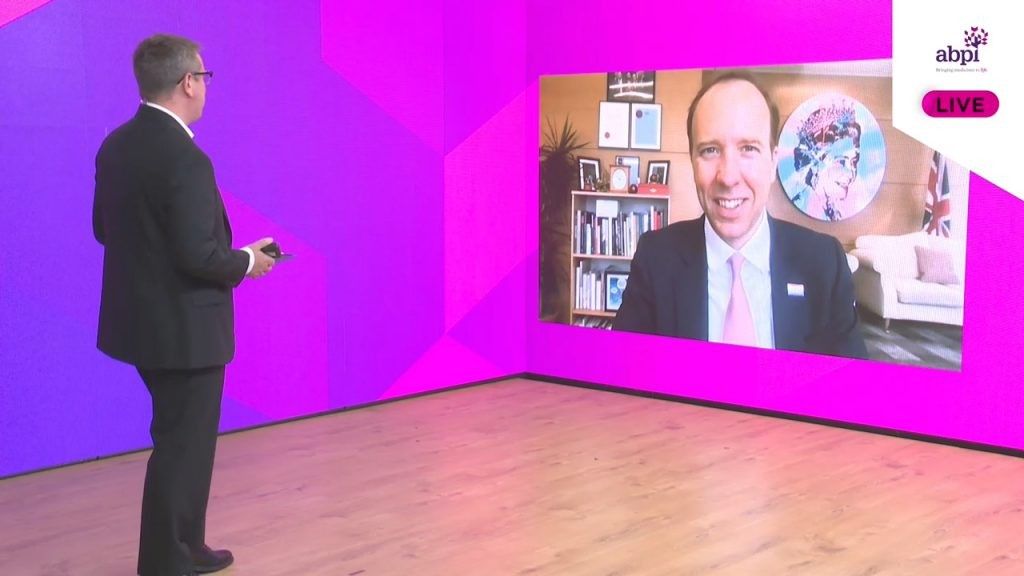 In response, Richard Torbett, chief executive of the ABPI, said: "The past year has shown us all the importance of having a strong domestic life sciences sector that is able to respond quickly to health challenges and support the NHS in times of crisis.
"Today's announcement recognises the part our companies have played in the battle against Covid-19 and sends a clear signal about industry's role in the government's plan for the UK as a science superpower."
"Genomics and data will be at the heart of the next generation of personalised healthcare and today's announcement will help put the UK at the cutting edge of medicines and vaccines development."