Former chief pharmaceutical officer for Scotland Dr Rose Marie Parr and Shropshire superintendent pharmacist Nigel Dugmore have been recognised in the Queen's Birthday Honours list announced this evening (June 11).
Dr Parr has been appointed an OBE "for services to pharmacy and pharmaceutical education, while Dugmore was awarded with an British Empire Medal "for services to pharmacy and the community in Donnington during Covid-19".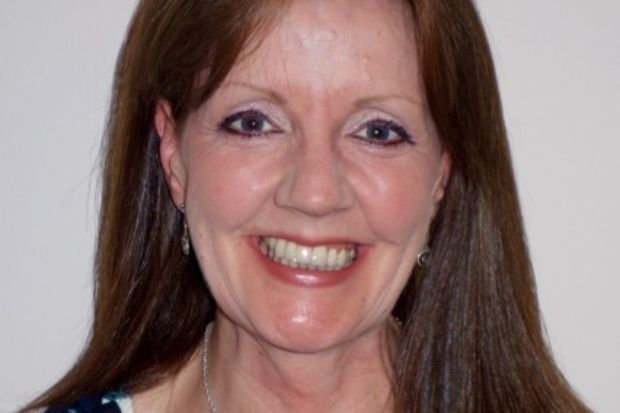 'Thrilled to be appointed OBE'
Giving her reaction to Pharmacy Business, Dr Parr said she was "thrilled" to be included in the Queen's Birthday Honours list this year. "For me it is all about recognition of the pharmacy profession and the fantastic patient services that both community and hospital pharmacy teams deliver to the people of the communities we serve.
"It's pharmaceutical care  and kindness in our community."
She concluded by saying "a huge thank you to all of the pharmacies that have fantastically delivered over the pandemic and saved lives".
Dr Parr qualified as a pharmacist in 1982, after completing her BSc (Hons) and MSc Pharmacy degrees at the University of Strathclyde.
She spent her early career working in a variety of hospital pharmacy roles across NHS health boards, and in 1993 she was appointed as the director of the Scottish Centre for Pharmacy Postgraduate Education. She subsequently became director of pharmacy at the newly formed NHS Education for Scotland and in 2007 was elected as the first chair of the then RPSGB and RPS Faculty fellow.
As chief pharmaceutical officer, Dr Parr was the policy and professional lead for pharmaceutical care and NHS pharmaceutical services across Scotland. She has been widely credited for her vision which eventually put pharmacists at the forefront of healthcare provision in the country.
During her time in office, she launched 'Achieving Excellence in Pharmaceutical Care' in 2017, a strategy document, to position pharmacy as an integral and enhanced part of a modern NHS in Scotland.
Dr Parr has been appointed as an Officer of the Order of the British Empire (OBE) in what has so far been an exceptional year for her.
In recognition of her outstanding contribution to the profession, the Royal Pharmaceutical Society presented her with its highest accolade, the RPS Charter Award, in June, which was just months after she was honoured with the Pharmacy Business Editor's Award earlier in the year.
British Empire Medal for Dugmore
After completing his BSc degree in Pharmacy from Sunderland Polytechnic in 1985, Nigel Dugmore worked across the country for both private and multiple chain pharmacies for several years.
In 2013, he helped established Donnington Pharmacy, a 100-hour health centre pharmacy, where he is the superintendent pharmacist. Nigel bought the business last year.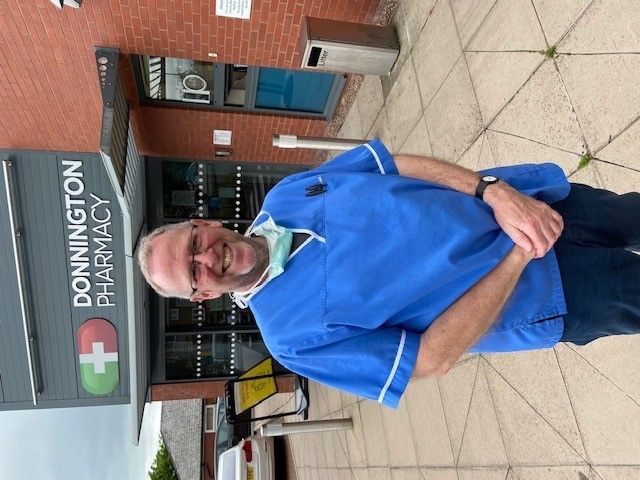 Sharing with Pharmacy Business his joy upon being a recipient of the prestigious British Empire Medal, Nigel said: "It is such an honour to receive this award, but I also accept it on behalf of the fantastic team of people that I work with.
"Community pharmacy is the 'Cinderella' of the NHS. We are often the public face of the NHS and have to deal with patients who are frustrated and wound up by the 'system' so I am particularly pleased that community pharmacy is being acknowledged and rewarded in such a public manner."
Nigel's motto has always been to "give the best service" that he can, never forgetting the patients and customers who choose to visit a pharmacy. "Friendly and approachable service doesn't cost anything."
A total of 1,129 people have made it to this year's Queen's Birthday Honours list which included 15 per cent recipients from an ethnic minority background, the highest proportion to date. Prominent figures from the UK's Covid-19 vaccination programme as well as a host of community volunteers who helped during the pandemic lead the list.