Gary Paragpuri advocates a 'working smarter' approach to productivity gains in community pharmacy, achieved through technology enabled efficiencies…
On January 14, six pharmacies across the UK began the task of administering Covid-19 vaccines to their local patient community. From Halifax to Guildford, the geographically spread pilot sites were the first in the pharmacy network to be plugged in to the biggest vaccination programme in health service history.
They joined around 200 hospitals, 800 GP-led services and seven mass vaccination sites that were already working to boost the UK population's immunity.
At the time, health secretary Matt Hancock welcomed the inclusion of the pharmacy sites into the vaccination effort and, more widely, praised the sector's potential to make a "big difference" to the rollout of the programme.
By the end of February, a total of 194 community pharmacies had joined the programme from an initial target of 200, and more will continue to come online as the vaccination push continues. Dotted throughout the country, each site will meet the stringent criteria for delivering large volumes of vaccines while allowing for social distancing.
Importantly, each one also provides the convenience of an accessible location for the local population.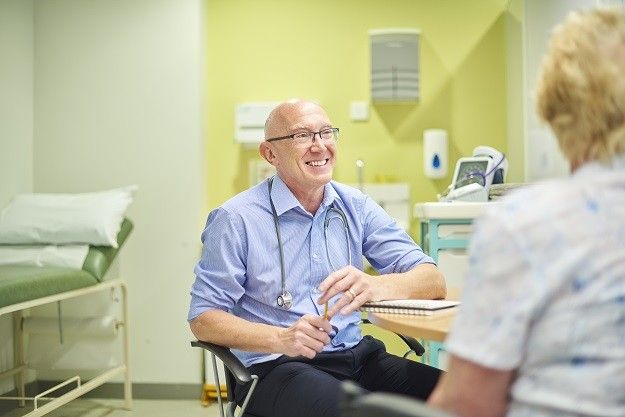 Fulfilling pharmacy's potential
At the launch of the six pilot sites, the language of pharmacy's senior hierarchy hinted at the sector's potential being fulfilled. The move was described as a "proud moment" and a "welcome step", marrying together pharmacy's trusted position in society with its clinical expertise and willingness to contribute even more to the fight against Covid-19.
Although it has happened in the context of a devastating global pandemic, in many ways, this is the version of pharmacy that has been talked about for several years, breaking out from behind its essential dispensing role to deliver highly valued healthcare services to local communities.
As pharmacy continues on this path, extending its reach into the delivery of services, a shift will also take place from an economic perspective. It comes down to a more philosophical point about the nature of the difference between products and services.
As a general rule, products are tangible and designed to be consumed, meaning their worth is associated with cost. In contrast, services – in their wider sense-are more intangible and designed to be experienced, meaning their worth is associated with the value they bring.
This contrast can be seen most starkly in the differing remuneration models between GPs and pharmacists. Even though a large proportion of a doctor's work ultimately leads to a patient receiving a prescription, GP pay is linked to the service they provide and not to the product that is dispensed as a result. They are paid for the care they give to patients.
Profits under pressure
While pharmacies across the UK are trying to grow their services income, it still remains the case that income is dominated by prescription volume. The profit on that prescription volume comes down to the balance between reimbursement income minus costs.
And with medicines regarded as a commodity to be bought and sold, there is always the risk that they are subject to commoditisation: prices will be driven down further, margins will become ever finer, and profit will come under continued pressure.
With no indication that the overall funding pot is getting any bigger, simple economics states that pharmacies are left in a position where they must: (1) not lose any existing prescription business; (2) dispense more efficiently; (3) win new prescription business from their competitors; and (4) free resources to launch revenue-earning services.
The conundrum for contractors is how to achieve these objectives.
A large part of the answer comes down to one key ingredient: productivity. And that's not to say everyone needs to work harder – particularly in the times we are currently living in, pharmacy teams are working hard enough, and it is not sustainable to expect to get ever more from a finite pool of resource. No, this is the 'working smarter' approach to productivity gains, achieved through greater efficiency.
We are already seeing it with the introduction of central dispensing via hub and spoke models, the use of dispensing robotics in dispensaries and, increasingly, the growing number of 24/7 collection points such as the Pharmaself24 (we're now fast approaching our 100th installation).
Finding efficiencies, driving change
The efficiency gains that these technologies and strategies can introduce are key in delivering the increased productivity that can enable pharmacy to achieve the aforementioned goals. With around 1bn items dispensed across the community pharmacy network every year, it's clear that even marginal gains have the potential to deliver significant benefits.
Many of our Pharmaself24 customers have found offering a convenient 24/7 collection service helps to both retain and win new business. By automating collections- in some cases more than 100 a day – valuable staff capacity is also reclaimed by eliminating the time spent retrieving and handing out multiple bags.
There are other perspectives to consider in this equation too. For patients, greater efficiency can translate into a more frictionless pharmacy experience, which is becoming an increasingly important priority for today's digitally proficient population.
As for policymakers, the sector's inclusion in the roll-out of the coronavirus vaccines has shown that there is still a strong commitment to develop pharmacy's role as the accessible front-line of healthcare services.
By implementing further ways of 'working smarter', pharmacy's capacity to provide ever greater levels of healthcare will only expand, enabling it to deliver the services that are highly valued by patients and the NHS and high value for the business.
Gary Paragpuri is CEO at Hub and Spoke Innovations.