Margaret MacRury has stepped down from her role as superintendent director for the Rowlands Pharmacy, which has a community pharmacy network in England, Scotland and Wales with more than 450 branches.
MacRury, who served the role for a decade, will step down next month to focus on the pharmacy contract developments taking place in Scotland, Rowlands said in a statement.
She will start her new role in February 2022.
With MacRury leaving the position, Stephen Thomas, currently her deputy, will take up the role of superintendent for Rowlands. He has been with the multiple for nearly 18 years and has worked side-by-side with MacRury for the last decade.
MacRury stated: "I know Stephen will continue that commitment to protecting patients and promoting the pharmacy sector.
"During my time as superintendent director I have seen our sector ever increasingly being recognized as a critical part of the NHS "family" providing essential access to much-needed healthcare support and advice alongside dispensing. These are exciting times which Stephen will take forward.
"I believe that the Scottish government understands the unique value of community pharmacy in delivering improved healthcare outcomes. Going forward, I will continue to play my part, alongside Stephen, in promoting community pharmacy not just in Scotland, but throughout Great Britain."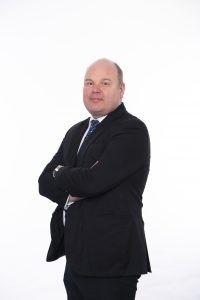 On acquiring new role, Thomas stated: "Our sector faces many challenges, but also new opportunities. Community pharmacy is the third pillar of our national healthcare service alongside GP surgeries and hospitals. With fair and sustainable funding it can, and does, transform lives.
"PHOENIX will continue to pioneer innovative healthcare provision such as bricks & clicks, blending physical and digital services, whilst at all times putting the patient at the heart of what we do."
Rowland is a division of PHOENIX Group, which is one of Europe's largest and integrated pharmaceutical providers, offering wholesale, retail and pharma services.