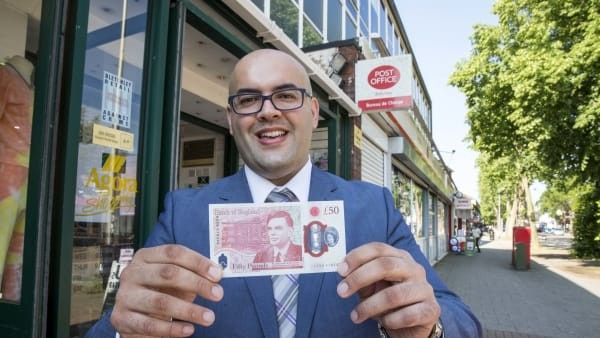 The new polymer £50 note featuring the scientist Alan Turing today (23 June) entered circulation. The new note will be available in bank branches and at ATM's in the coming days.
The last day to use paper £20 and £50 notes will be 30 September 2022. These notes will no longer be legal tender after that.
The polymer £50 note contains advanced security features, completing Bank of England's set of polymer banknotes. The note will join the Churchill £5, the Austen £10 and the Turner £20, meaning all Bank of England banknotes are now available on polymer.
Speaking as the note entered circulation, the Bank of England's Chief Cashier Sarah John said: "The polymer £50 note is the most secure Bank of England banknote yet, and the features of the note make it very difficult to counterfeit.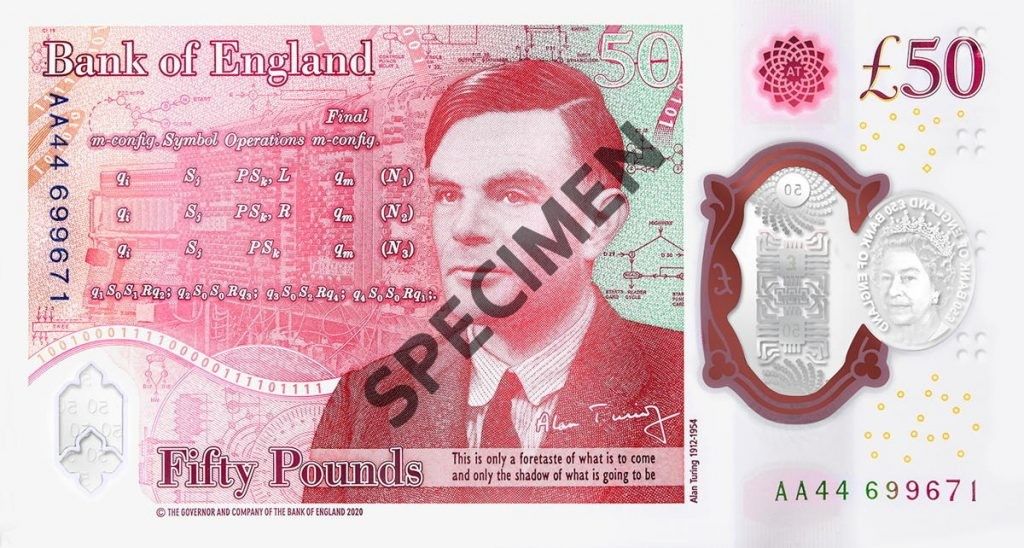 "All of our polymer banknotes can be checked by looking for two key security features: a hologram which changes image; and see-through windows. So if you can check one denomination of banknote, you can check them all. The new £50 notes, like the polymer £10 and £20 notes, contain a tactile feature to help vision impaired people identify the denomination."
Retailers have been urged to ensure that they aware of the new note's security features as it begins to be used by customers. Further details about the new £50 note are available at www.new50.co.uk.
The Bank of England offers a free Banknote Checking Scheme which is open to businesses and retailers, more information can be found here.