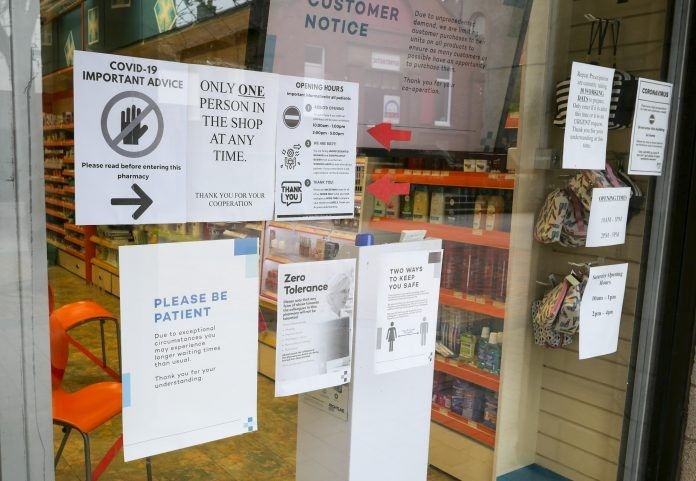 The Pharmaceutical Services Negotiating Committee (PSNC) has accepted a "much-improved" offer from the government in relation to the additional costs incurred by community pharmacists during the pandemic.
While it is hoped that the news will be a welcome relief for many hard-pressed pharmacies across the country, some at the coal face are 'disappointed' because of the extra administrative work the claiming process would entail.
Administrative burden
Pete Horrocks, superintendent pharmacist at Knights Group, is disappointed that "a claiming process which adds administrative burden to all contractors has been put in place.
"A far more pragmatic approach would have been to agree a minimum claim and allow 'exceptionals' above this to be claimed individually."
Kent-based community pharmacy contractor Amish Patel says: "It will be interesting to see how independents will be able to quantify and calculate all of the costs and ensure they claim what they are owed. Furthermore, additional costs are one thing, but what about loss of revenue over the last year?"
Pharmacy London CEO, Amit Patel, who also leads local pharmaceutical committees in south-west London, says: "It is a huge shame that the £370million could not be reimbursed, but if the process is simple it could be a good outcome. It does feel like those who have kept their doors open have ended up with the least support."
He agrees with Amish that calculation will be key but he wonders how much evidence will be required of the contractors to make each claim.
Amit adds: "Hopefully the guidance that follows makes this a simple process to claim."
Likewise, associate director of Pharmacy Complete Mike Holden has similar concerns about a contractor having to reproduce all sorts of evidence to make a claim.
He says: "Whether some contractors will have the time and evidence to support their claims is questionable as at the time their focus was on survival, safety and patients, not retaining or recording evidence of costs incurred."
What's in the deal?
While the finer details are awaited, PSNC says the government has removed what it called "the restrictive upper limit" on the amount of claims it will pay for. The government had earlier proposed to impose a cap of £120m which no longer exists.
Community pharmacy owners can now claim for a wider range of costs, including for non-staff costs which had been excluded from the original offer, incurred over a 13-month period — from March 2020 to March 2021.
Contractors' costs will now not be written off against the retail grants claimed by some pharmacies such as business continuity/bounce back loans which were up to £50,000 at the time they were granted.
And multiple contractors will be able to make a single claim per business as opposed to the original offer which had sought a separate claim per branch.
Under the agreed deal, contractors will receive payments for their Covid costs on October 1, following a claiming period between July 5 and August 15 2021.
Paying back £370m in six EMIs
"Alongside these cost payments, Treasury has insisted that the sector will need to pay back the £370m advance payments received last year," PSNC said, adding that the Department of Health and Social Care will take back the repayments in six equal monthly instalments (EMIs), from October.
"But we will have a further discussion on this in due course."
Government has moved
Dr Leyla Hannbeck, chief executive of the Association of Independent Multiple Pharmacies, said that AIMp members would accept the new terms.
"While we are disappointed it has taken so long, we are grateful that the Government has recognised the resilience and commitment of our members showed in staying open and available for patients in their local communities while all other doors around them closed."
The decision to allow pharmacies to claim for 13 months' worth of costs over the course of the pandemic versus the three months suggested previously would make a big difference, she added.
Responding to PSNC's announcement today that they have reached a deal with the government about Covid costs incurred by community pharmacies, NPA chief executive Mark Lyonette said:
"It shouldn't have taken battle buses, petitions, newspaper campaigns and public protests by NPA members to get us to this point. We have persistently pressed the government in private and held them to account in public on this matter.
"It's now really important that contractors claim all that is due to them within the July 5 – August 15 window… We're pleased that the issue of Covid costs is at last being addressed, but attention must also be given to fixing the pharmacy contract in England, which remains seriously underfunded."
Commenting on today's PSNC announcement about Covid funding costs, Malcolm Harrison, chief executive of the Company Chemists' Association, said: "We welcome today's announcement. Pharmacies can now reclaim far more of their Covid costs than had previously been offered.
"We also welcome the fact that businesses can now make collective claims, rather than having to make one claim per pharmacy. We are pleased that the data supplied by CCA members, and our support of the PSNC negotiations, has helped to achieve this outcome."