Amish Patel talks about how automated dispensing increased efficiency in his pharmacy and how he will be developing himself as a Zoom age trainer in facial aesthetics. 
Amish Patel is a classic example of a pharmacist entrepreneur who likes harnessing the power of technology to build innovative services that provide better health outcomes for the patient.
Because of this special trait, he won the 2020 Pharmacy Business Technology award-judges said he was "streets ahead of his peers".
Gadgets, Amish admits, are one of his favourite time-passes: he buys a smartphone every year so that his 'old' device doesn't 'slow' him down – an experience many of us using today's disposable and fast-expiring technology will be familiar with.
Believing that automation could be the solution to address issues around rising script volumes and falling margins, he decided to install an automated dispensing system in 2013 – making his Hodgson Pharmacy the first in the UK to have introduced a Gollmann robot.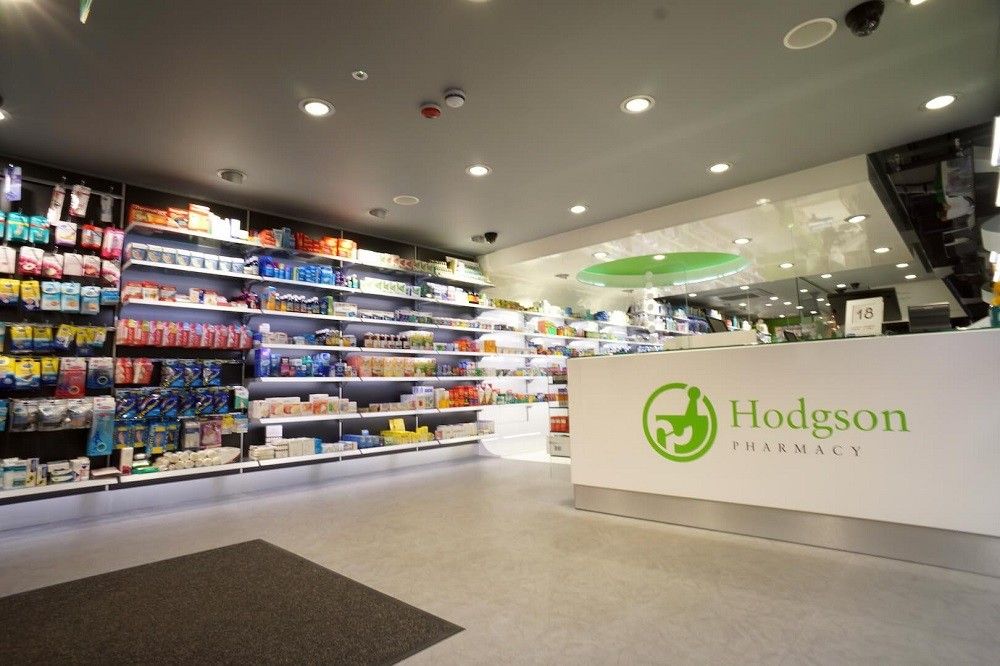 "I have always been to trade shows and kept a keen an eye on what's coming into the market, robots and the like. I had been looking at robots for a while, but the right one hadn't arrived for me until I came across this German model at a trade show. Everything felt right about it and after a bit of investigation and soul-searching, I decided to install the robot in my pharmacy.
"I was at a crossroads: do I hire two dispensers, or do I invest in a robot? But there were far too many advantages with the robot-it didn't breakdown, didn't fall sick, didn't need a holiday; and it could work overtime without even asking.
"It did the job of two to three people quite easily and as a bonus, there was an element of accuracy about it, the mental stress that it took away from you because of the accuracy, just invaluable!
"So many selling points; it was a no brainer for me.
"And eight years later, I have no regrets. It's never broken down and I am actually looking into get a new one, not because there's anything wrong with the current one but I want to make the most of the super tax reductions right now.
"Chances are in the next 10 years, probably the age of the robots will start showing. Therefore, I think it's wiser to invest now while we have the advantage of tax benefits to get us through the next decade in the pharmacy."
Amish is also an expert in his own right and an enthusiast of social media. He employs various social channels to raise awareness and believes that there is a great potential for pharmacy to engage in the utilisation of such platforms to improve health outcomes.
His pharmacy has many iPads installed that have various apps for help with patient counselling and consultations. Patients who need to look up for any health advice discreetly find the iPads particularly handy at Hodgson Pharmacy.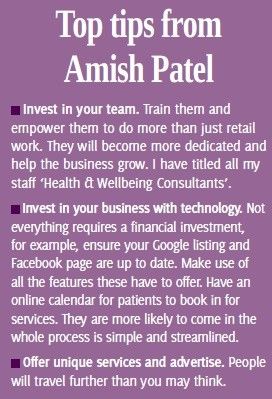 Other services
Established in 1983, his family-owned pharmacy was one of the first community pharmacies in the UK to earn a Healthy Living Pharmacy status. Amish has long recognised the value of staff training and service provision. In fact, he chooses to call all his staff health and wellbeing consultants because "that's who they are and what they are trained to do".
The pharmacy offers a range of services which include atrial fibrillation screening, minor ailments, repeat dispensing, the now defunct medicine use reviews, new medicine service, methadone supervision, smoking cessation, seasonal flu and other vaccinations.
It also provides chlamydia testing and treatment, in addition to offering sexual health advice to young people. Hodgson was one of the first five pharmacies in Kent to offer the NHS health checks service.
Amish says he took up pharmacy as a profession because it had both healthcare and a business element to it. It also helped that he came from a family of pharmacists who themselves ran very successful pharmacy businesses. He attended King's College London and became a fully qualified pharmacist in 2008. He opted for an independent prescriber qualification which he earned in 2017- after he decided to expand his knowledge and skills as a pharmacist into medical aesthetics.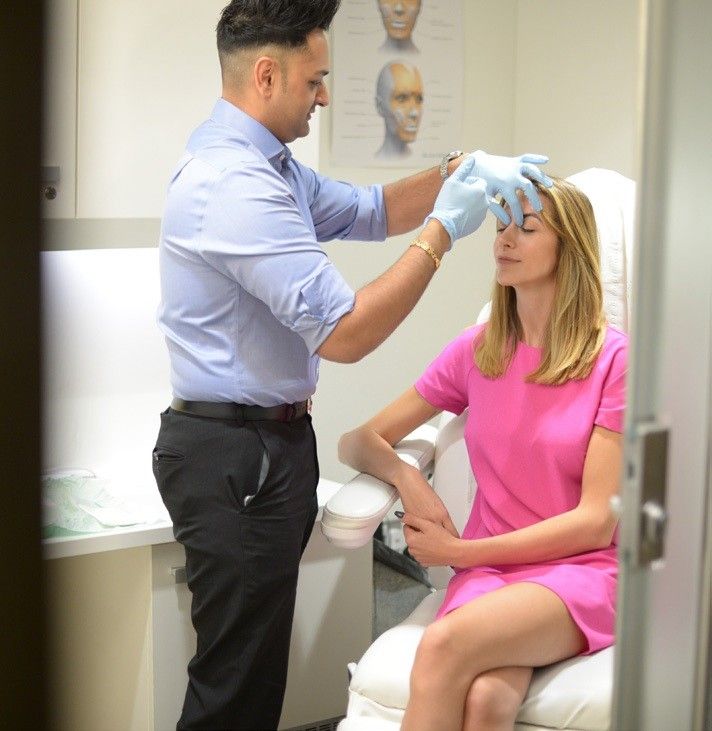 Medical aesthetics
Amish set up Intrigue Cosmetic Clinic in Kent in 2016 after identifying a gap in the market for people who wanted to look good but didn't find a reliable place in the high street, starting with a small ringfenced budget of £20K.
But the clinic broke even in less than a year. Amish has since been re-investing into the
business to ensure it remains profitable and always is looked upon a go-to place for those who want to boost their natural looks.
His penchant for creating beautiful results out of non-surgical treatments and without
the need of any surgical interventions has resulted in a wider base of loyal clientele for
him which have grown year on year in the past five years.
"I have a diverse client base, ranging from well-known faces from the world of modelling,
sports and TV, city highflyers wanting to present in the boardroom in confidence, to
those simply wanting to turn back the clock and look naturally refreshed and rejuvenated."
He now intends to develop his skills to become a trainer in facial aesthetics.
On average, the majority of his clients travel 45 minutes to the clinic and his reputation for an exemplary non-surgical rhinoplasty continues to draw clients from all over the UK and as further afield as Dubai and New York.
Amish says: "A lot of people are opting for these non-surgical treatments because the
risks are very low and there is less downtime-you are in and out in no time.
"The market is forever growing but so is the competition. Yet I believe there is enough
to go around. If you market yourself well, if you offer the right service, there is definitely a great opportunity for absolutely everyone."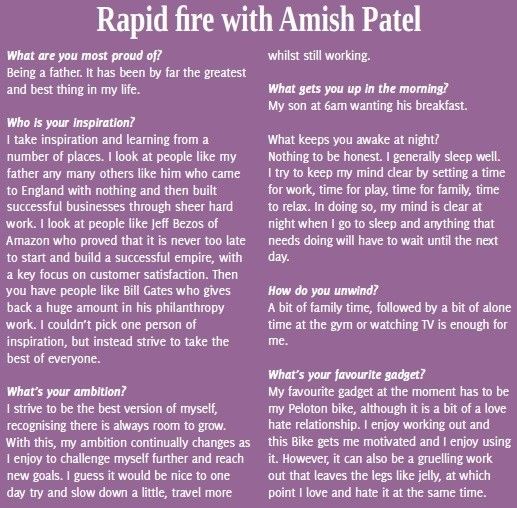 'Zoom face'
The pandemic-enforced lockdowns and isolation at home has meant that people are
increasingly longing for that perfect 'zoom face'. As the restrictions have eased, demands for non-surgical aesthetic treatments – or 'tweakments' as they are now called – have
gone sky high.
"People are analysing their appearance more than ever due to how they see themselves on screen. This will certainly expand the number of people seeking treatments to its highest level ever.
"As normality returns, I believe getting Botox will be as regular as getting a haircut.
Amish says there was never a better time than now for anyone looking to get into medical aesthetics. But they should first become an independent prescriber or hire someone who has an IP qualification because a lot of the medication can involve POMs, in the event of a complication. They should also offer the service as healthcare professionals and be mindful that privacy and discretion will be very important for patients.
Always proactive about ensuring patient safety, Amish is equally passionate when it comes to promoting and protecting the profession.
Amish Patel won the Pharmacy Business Technology Award 2020.