As we come close to stepping out of a series of lockdowns and into a new age, getting Botox will be as regular as getting a haircut, says award-winning pharmacist Amish Patel…
Back in 2016, I embarked on my adventure into medical aesthetics, and created Intrigue Cosmetic Clinic. At the time, I don't think I truly realized where this would take me and the reach that the clinic would have.
Social media, the digital age and people living longer have all led to people taking a greater interest in appearance. In 2015, statistics showed that six in 10 people dislike something about their appearance, and 70 per cent of those would do something about it.
In 2015 alone, there was a 45 per cent increase in use of Botox and dermal fi llers, and this number has continued to grow ever since. However, there is unfortunately a lack of regulation in this industry, meaning absolutely anyone can pick up a syringe and inject someone.
High returns
The number of adverts which entice non-professionals into the industry promising 6 figure profits is scary. This has all lead to a continued increase in 'botched' procedures.
Other than Harley Street, there were few places on the high street offering medical aesthetics services. Seeing this gap lead me in my quest to provide a safe and medical environment for people to receive non-surgical procedures. The clinic also upholds my values and unwavering standards. I am an utter perfectionist in every respect.
I started the clinic with a small ring fenced budget of £20,000. Within nine months, the clinic was breaking even on a monthly basis. From there, I continued to re-invest into the business, whether in marketing or continual training, to ensure I always remain at the forefront of the industry and non-surgical cosmetic trends.
Setting up the clinic was certainly not without its challenges. Coming from a pharmaceutical background into the aesthetics industry when I did was still relatively novel.
The simplest of things such as finding insurance and opening up accounts with wholesalers was difficult as there were few training providers, fewer insurance companies willing to insure pharmacists, and wholesalers who wouldn't accept pharmacies to open an account.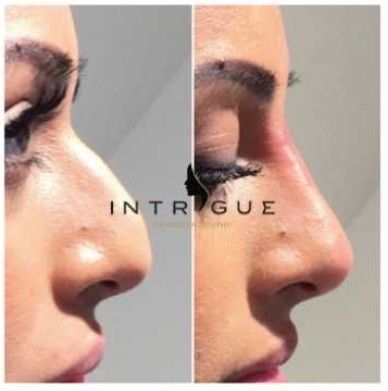 Standing out
The biggest challenge has been proving myself and standing out from the crowd in what is generally a saturated market. However, I used my pharmacy background to my advantage with numerous transferrable medical skills; consultation, assessment, consent, medical history evaluation and anatomical examinations.
I overcame all the challenges by believing in myself, investing in myself, and remembering that word of mouth is the most powerful marketing tool. Now I have a diverse client base, ranging from well-known faced from the world of modelling, sports and TV, city high fl yers wanting to present in the boardroom in confidence, to those simply wanting to turn back the clock and look naturally refreshed and rejuvenated.
On average, the majority of clients will travel 45 minutes to the clinic, but I have also seen those coming from abroad as further afield as Dubai. I will now be developing myself as a trainer in facial aesthetics.
This last year presented new challenges. Due to the Coronavirus pandemic, following government guidelines, I was unable to offer any treatments. In the last 12 months, the clinic was open for only four months.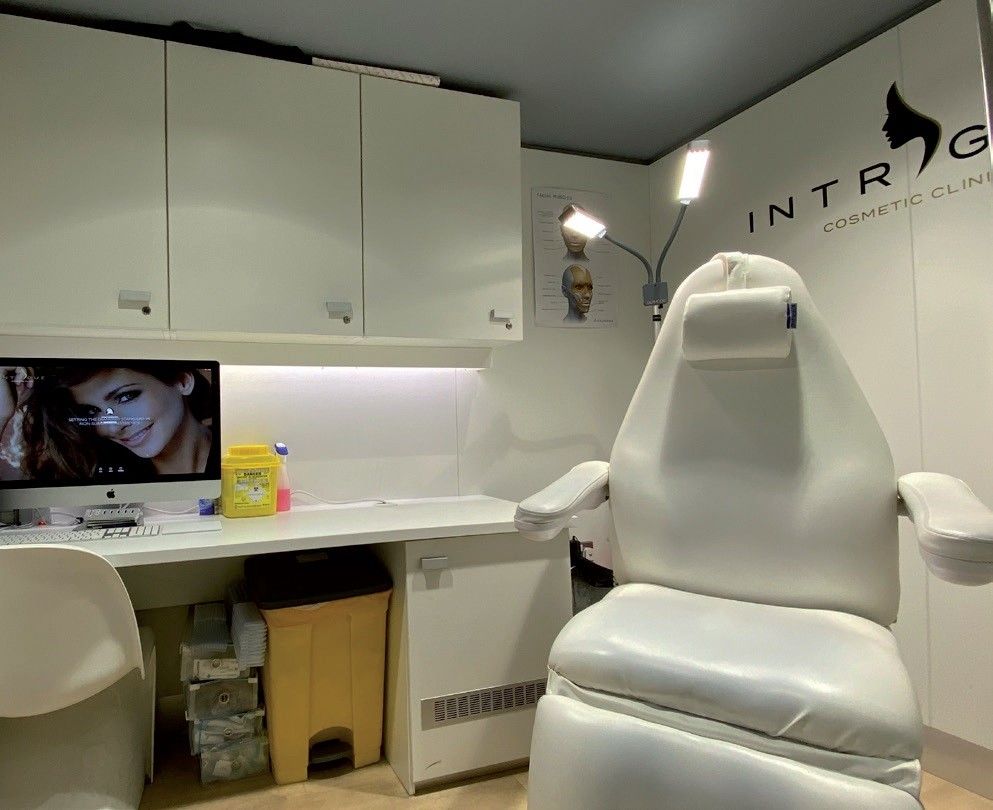 Zoom effect
However, with all new challenges comes new opportunities. Just prior to lockdown, we had begun offering virtual consultations. Once the lockdown was announced, I spent time promoting virtual consultations for skincare advice, after which I would be able to prescribe and post out treatments to the patients.
I found this gave me a whole new reach of patients, as not many clinics were offering such a service. Common concerns ranged from general anti-ageing advice to acne and hyperpigmentation treatment.
As lockdowns eased, we continued to offer virtual consultations for prospective new patients seeking treatments, as this then saved a lot of clinic time once we re-opened for face-to-face treatments.
The pandemic challenged almost all industries and business to find new ways of working, with 'you're on mute' probably now one of the most said sentences on a daily basis as everyone moves to Zoom. In the aesthetic industry, this has seen what many describe as the 'Zoom effect'.
People are analysing their appearance more than ever due to how they see themselves on screen. This will certainly expand the number of people seeking treatments to its highest level ever. As we come close to stepping out of lockdown and into a new age, I believe getting Botox will be as regular as getting a haircut.
To anyone looking to get into medical aesthetics, there was never a better time than now. I welcome anyone to contact me for advice on getting trained, setting up and getting started.
 Amish Patel is the founder of Intrigue Cosmetic Clinic.