Alliance Healthcare, the UK's largest pharmaceutical wholesaler, has pledged to support the global efforts to cut carbon emissions, as set out at the recent UN Climate Change Conference, COP26.
The company's pledge is in line with its aim to create "healthier futures and the business", on which it has been working on for years.
It aims to become the most sustainable independent full-line pharmaceutical wholesaler in the UK by 2030, ensuring to remain the sustainable partner of choice for its customers and manufacturers.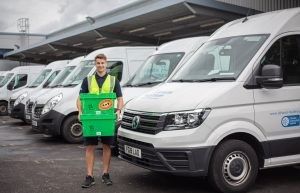 To achieve the target, Alliance Healthcare has listed some steps, such as reduction in use of single-use plastic in the UK business by 60 per cent by September 2022, switch from plastic bubble wrap to a paper alternative, ensure responsible sourcing of materials, water and energy conservation.
Julian Mount, managing director, Alliance Healthcare UK said, it is "vital that we make this pledge and work hard to meet the commitments and targets we have set to achieve by 2030.
"I firmly believe that by working in partnership with industry partners and supporting their commitments as well as our own ensures we are all on the same path in our mission to tackle climate change."
He added that it is everyone's duty to tackle climate change and "strive to meet the global targets."
Mount said: "Today everyone at Alliance Healthcare is encouraged to make a personal sustainability pledge on our internal pledge trees, as we all continue to play a personal role in this commitment."
Earlier this year, Alliance Healthcare's parent company – AmerisourceBergen committed to Science-Based Targets (SBTs) and announced an interim target which the Alliance Healthcare UK business will be supporting.
SBTs provide a clearly-defined pathway for companies to reduce greenhouse gas emissions, helping prevent the worst impacts of climate change and future-proof business growth.
Gina Clark, executive vice president and chief communications & administration officer for AmerisourceBergen, said: "We are committed to fostering a positive impact on people and planet through the work we do and the communities we serve".