Product packaging affects the effectiveness of pharmaceuticals to a great extent. This is why pharmaceutical companies ensure they choose appropriate packaging for drug products. Drug packaging is not always an easy job. However, the tips in this article will help you select the proper pharmaceutical packaging for drug products without stress.
What Does Pharmaceutical Packaging Entail?
Pharmaceutical packaging involves using packaging containers with safety closures such as a lidding film to hold pharmaceutical products. This is done to keep them safe and effective.
The most commonly used packaging materials in the pharmaceutical industry are metals, glass, and plastics. These materials are used for different reasons and different products. In short, a pharmacist considers several factors regarding a product and its target audience before choosing a packaging material for pharmaceutical formation.
Why Appropriate Packaging Matters
Many benefits come with appropriate pharmaceutical packaging. These benefits make it essential to package drug products in the best ways possible. When pharmaceutical items are properly packed, they can reach patients for a safe prescription. As a result, the drug stands a higher chance of achieving its prescription purpose. More so, properly packaged drug products are safer to consume and can be trusted.
How To Choose The Appropriate Pharmaceutical Packaging
Choosing suitable pharmaceutical packaging comes with its challenges and guidelines. Nevertheless, here are six tips on how to select appropriate pharmaceutical packaging:
Consider The Nature Of Your Product
The nature of the product you're packaging will largely influence the kind of packaging to adopt. Different packaging materials exist; however, some materials are more suitable for certain products than others.
Glass containers, for example, are appropriate for packaging acidic and neutral preparations. Meanwhile, metal containers are ideal for packaging products like tablets, capsules, powders, and liquid products. Plastic containers have a broader usage range. Because of the benefits, they offer over glass and metal containers, they may be utilized to package a wide range of dosage forms.
In a nutshell, the nature of the product should inform your mode of packaging.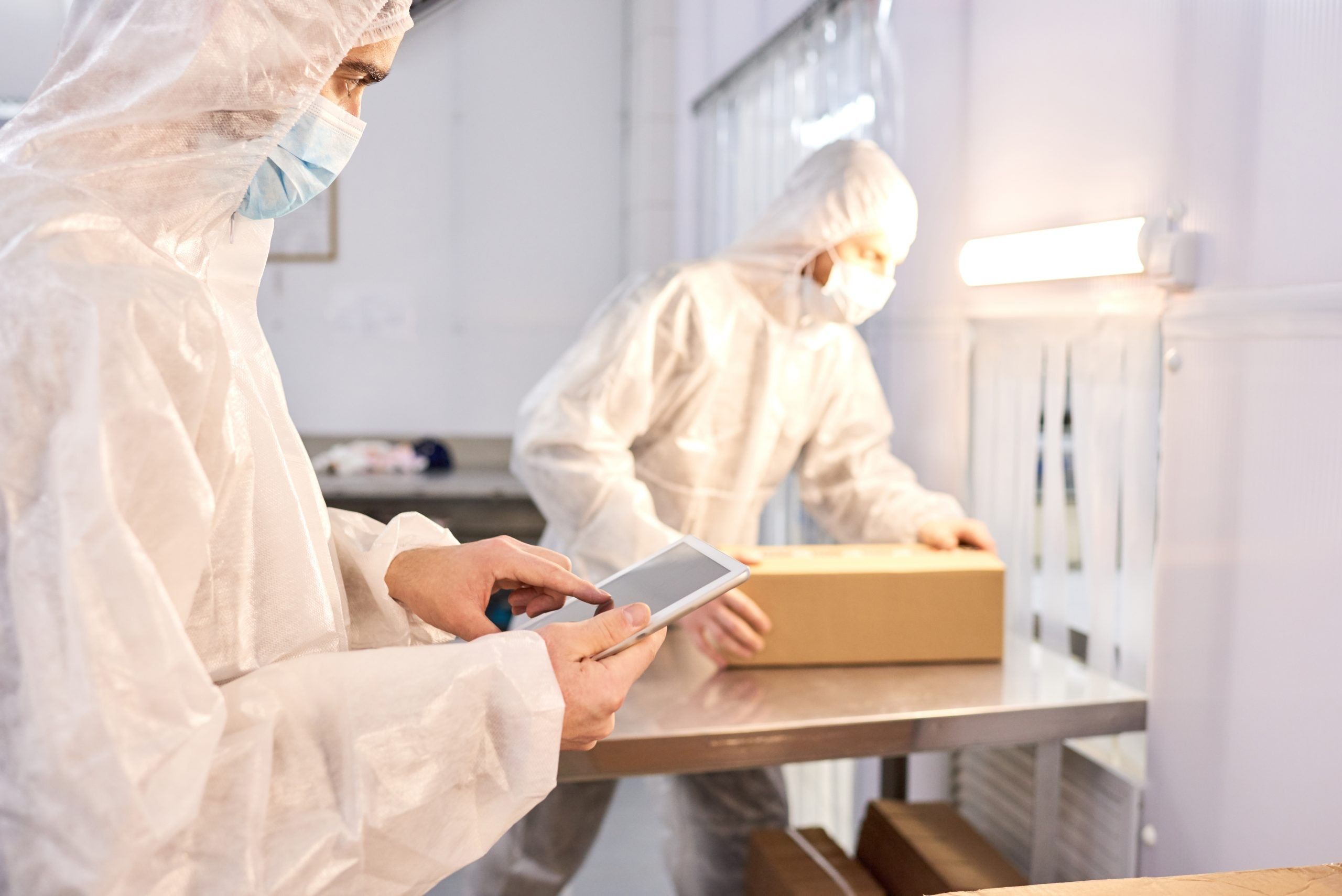 Consider Cost
Packaging has its own cost, which often affects the price of drugs when sold in the market. To keep your pharmaceuticals economical, think about the financial implications and efficacy of the packaging material you use. Will it make the drug costlier or affordable regardless? Opting for a packaging material that increases costs beyond what customers can afford is not a good business move. This isn't to say that you should scrimp on the quality of your packing to save money, instead, search for better, more ethical methods to save costs.
Check For Compatibility And Safety
Your packaging must be both suitable for the product and safe to transport. You should ensure that the packaging material doesn't harm the product. Reactions such as absorption, adsorption, and leaching of packaging materials are most likely to occur when packaging material is not compatible with the formulation it's holding.
Extensively, you must also make sure that the product will not compromise the protective functions of the packaging material. When a packaging material can no longer protect a product, it makes the product unsafe.
Think Convenience
Packaging materials affect drug products in size, weight, and opening or reclosing methods. You should consider these factors when choosing your packaging. Products whose packaging offers convenience to users tend to be more widely accepted than those that do not. Ensure your packaging makes it easy for consumers to handle. It shouldn't be excessively heavy or overly complicated. The market always appreciates simplicity and ease of use.
Take Cognizance Of Branding
Product packaging is a form of branding. Your packaging plays a significant role in branding because it speaks volumes about your values. Think of packaging that'll reflect and promote your product's brand. Great branding differentiates a brand. The more consumers can recognize and relate easily with your product, the higher its chances of becoming their preferred option. So, while you're considering the packaging that fits the product, you should also note which will fit into your brand and market it to consumers in a compelling manner.
Observe Competitors
Watch how other pharmaceuticals are packaging their products; it'll give you a clue about what works. Observing competitors can also reveal flaws and vulnerabilities that can be exploited to gain an edge. While you must sustain your brand's uniqueness, you must keep an eye on what other brands are doing to stay on top of their game and be updated about pharmaceutical trends.
Conclusion
The importance of choosing an appropriate pharmaceutical packaging cannot be overstated. There are diverse packaging options. However, it's best to select the most appropriate for the product. You should make sure that the packaging material you suggest is appropriate for its intended application, user-friendly, and symbolizes the distinctiveness of your pharmaceutical brand.