HRA Pharma, one of the leading consumer healthcare companies in the world, today announced its contraceptive pill Hana has won the Innovation of The Year Award at the OTCToolbox Consumer Healthcare Industry (CHi) Awards.
The prescription-free contraceptive pill was also nominated as a finalist in the Regulatory Achievement category.
After a pharmacy consultation, the pill became available for women in the UK without a prescription in July last year, providing easy access of the progestogen-only contraceptive pill.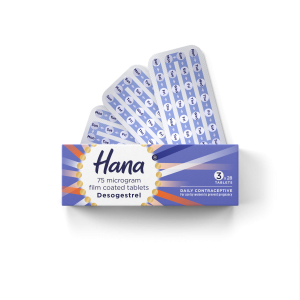 This groundbreaking reclassification from prescription only, to over-the-counter (OTC), made HRA Pharma a leader in this new and significant healthcare category.
Hélène Guillard, global Rx-to-OTC switch director, said, "This reclassification of Hana is a major milestone for women and reinforces our mission at HRA to empower people to improve their lives by developing accessible added-value self-care solutions.
"Our team has made history in Women's Health once again with the UK being the first Western country to truly offer this type of contraceptive pill without a prescription. We are extremely proud of this achievement and delighted to be recognised by the OTCToolbox Consumer Healthcare Innovation Award."
Being an early entrant in the new market, Hana has achieved 90 per cent market share since its launch last summer.
David Wright, CEO at HRA Pharma said: "Innovation is an area HRA is heavily invested in. As such, HRA Pharma has become an innovative, award-winning, OTC-focused and rapidly growing company, with direct operational presence in 11 European countries and partnerships that have extended the availability of its products to over 90 countries worldwide.
"The launch of Hana in 2021 was a huge milestone for our Women's Health team and one we have worked for a long time to achieve. This is only the beginning of what we can do to overhaul the women's health sector and ensure accessibility and choice for all women across the world".
Created in 1996, the company aims at providing innovative solutions to medical needs that had not been addressed previously by large pharmaceutical groups.