As well as advice on diet and lifestyle changes, diabetes patients often need help with medication compliance to keep their blood glucose, cholesterol and blood pressure in check, says community pharmacist Will Pike…
During the pandemic we have come across diabetic patients daily who have missed routine follow ups or check-ups because they have been cancelled, or because the service is no longer available.
It has been of great concern to us that some patients feel they have been totally neglected, that their care has waned, and we have been told on numerous occasions that they feel forgotten about. Some diabetic patients have given up altogether as face-to-face services are so difficult to access.
What this has shown us is that the role of the community pharmacist has never been more important in helping people not just with diabetes but any individual who is living with long term health conditions.
In our role as community pharmacists, it is important to be asking questions around foot and eye health and this must continue in all pharmacies following the Pharmacy Quality Scheme in September 2019.
Simple questions around foot health and advising patients to check their feet for problems daily and having a foot check with their GP at least annually can help to avoid serious problems and hospitalisation.
Similarly, with eye screening, pharmacists and their teams must be checking whether patients have had an eye check in the last year. At the same time, medication compliance is important to help control blood glucose, cholesterol and blood pressure as left untreated these factors can all contribute to diabetic retinopathy and many other problems.
In community pharmacy, we are ideally placed to monitor medicine compliance and with tools such as the New Medicine Service, pharmacists can provide advice on the phone in a set time scale within the first three or four weeks of starting a new medicine.
Typically, this initial stage is where compliance can be an issue. Tolerating some medicines such as immediate release Metformin in the early stages can be challenging for patients due to unpleasant gastro-intestinal side effects.
For that reason, it is paramount that pharmacy teams never miss an NMS opportunity as this service can help reassure patients about their new medicines and avoid the need for more costly and less effective second- and third-line treatments.
Monitoring
In community pharmacy we source, and supply FreeStyle Libre Sensors and it is important that pharmacists and teams are up to date with developing technology. The FreeStyle Librelink App is a fantastic tool to engage with patients around their blood glucose levels as flash glucose monitoring every 15 minutes can be really helpful in identifying trends.
For example, monitoring blood glucose continuously over a period of time allows the patient to see how blood glucose levels fluctuate and it can be really useful as a pharmacist to engage with the patients around diet and lifestyle and understand their dietary habits and how they affect blood glucose.
Seeing most of our patients every four weeks or more in community pharmacy means that pharmacists can really help patients manage their diabetes accordingly especially combined with technology such as the FreeStyle Libre and the application.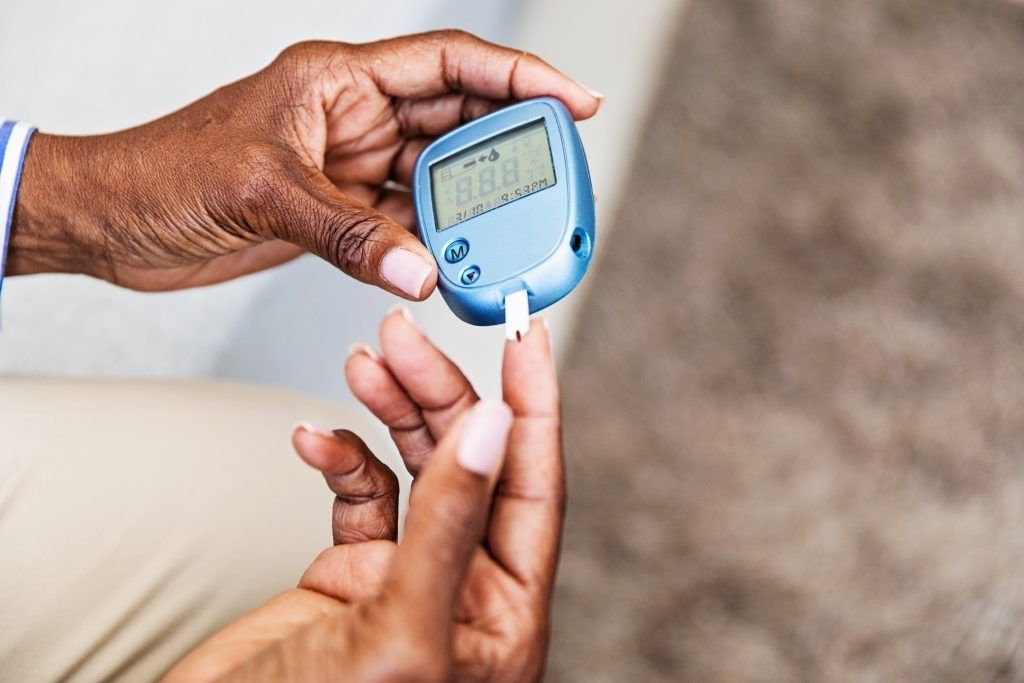 Diet planning
Diet and lifestyle discussions in pharmacy need to become part of the discussion as good advice can help to avoid peaks and troughs in blood glucose and it is so important to emphasise hidden refined sugars in foods and draw people back to a healthy balanced diet.
NHS choices is a great resource for diabetic diet planning and rather than patients be taken in by clever marketing campaigns from fast food outlets posing as 'healthy' it is important as pharmacists we can help pull them back on track.
Vaccination is a crucial tool which can help prevent disease and hospitalisation and patients in high-risk groups such as diabetics should be targeted and offered the flu vaccine as well as any other inoculations the pharmacist deems appropriate.
Some diabetic patients are housebound or have difficulty getting out and about, so the flexibility of pharmacy flu clinics as a walk-in service mean that pharmacists can offer the vaccine to patients who would have found it difficult to access it elsewhere.
At Well Pharmacy, we have completed thousands of wellbeing calls during the pandemic to check in with our lapsed patients and to ensure they are coping. Many patients have signed up to online chemists for delivery, yet still attend the community pharmacy and there has been much confusion about what they are supposed to do in order to maintain supply and compliance of their medication.
Our more vigilant teams have searched for our most vulnerable to offer them support in the form of a phone call if we see their medicines have lapsed from our systems. This in turn can provoke conversations around prompt ordering of medicines, especially over Christmas, and the importance of compliance of essential medicines to stay healthy, disease free and out of hospital.
To conclude, it is important to note that throughout the pandemic, community pharmacy has not closed its doors once; pharmacists have been on hand round the clock to provide physical and face to face reassurance if it is required to our diabetic patients.
It is impossible to fully engage with patients in phone check-ups or even Zoom meeting call and the value of face-to-face consultation must not be underestimated or disregarded.
Pharmacists have maintained this connection with patients and as a result it has never been a more important time for us to offer advice, reassurance and checks to not just our diabetic patients, but all our patients.
William Pike is a pharmacist at Wonford Pharmacy in Devon.