Becky Lawton and Jack Vaughan give a summary of the new family friendly rights which include neonatal leave and redundancy protection for pregnant women and new parents….
The government has previously committed to introducing several new family-friendly rights following numerous consultations over the last few years.
These include: neonatal leave and pay; carer's leave; and extending redundancy protection for pregnant women and new parents.
The government confirmed it would implement these reforms in the long-awaited Employment Bill, first announced in the Queen's speech back in 2019.
However, the Employment Bill was not referred to in the Queen's speeches in both May 2021 and May 2022 therefore it remains unclear when these reforms will be prioritized.
Nevertheless, at this stage, it is helpful for pharmacy business owners and managers to have an understanding of the direction of travel when it comes to family friendly rights in the workplace.
Neonatal leave and pay
The introduction of neonatal leave and pay will create a new statutory entitlement for employees whose babies spend an extended period of time in neonatal care.
The intention is to provide additional support for parents to deal with events that are difficult to anticipate and plan for, in recognition that the current statutory leave and pay entitlements do not adequately support them.
To be eligible, the baby must have been admitted to hospital at 28 days old or less for a continuous period of seven days or more.
The leave will be available to all employees, without the need to accrue a specific amount of service with their employer beforehand.
However, entitlement to pay will be based on 26 weeks of continuous service at the relevant date and minimum earnings tests on similar lines to other family-related statutory payments. Leave and pay will be available for up to 12 weeks.
The same employment rights and protections from detriment or discrimination arising from taking or seeking to take neonatal leave will apply as for parents taking other family-related leave.
Employers will, of course, be able to provide more generous entitlements than the statutory entitlement if they wish to do so.
The government has yet to decide about several practical aspects including applicable notice requirements, evidential requirements, whether both parents can take neonatal leave at the same time and the relationship with other forms of parental leave.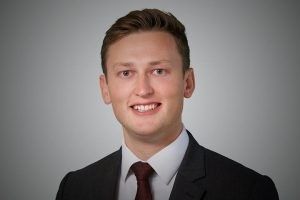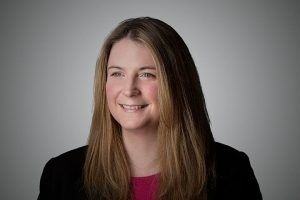 Carer's leave
The government has also promised to introduce a new statutory right for unpaid carers (who tend to be mostly women) to take up to one week (five working days) of unpaid leave per year.
This will be available to take in individual days or half days up to a block of one week.
Employees will be required to give notice on the same lines as for annual leave and will self-certify their entitlement, rather than being required to produce evidence.
Protection will be provided against detriment or dismissal for taking or seeking to take such leave and the leave will be available to all employees, regardless of their length of service.
The legislation for unpaid carers will be brought in alongside other measures to make it easier for people to work flexibly by making it a default right to request flexible working from Day 1.
This consultation concluded on 1 December 2021 and the government's response to that consultation remains outstanding.
Redundancy protection
The government also agreed to extend the redundancy protection period from the point at which the employee notifies the employer of their pregnancy, whether orally or in writing.
This enhanced protection will last until six months after the end of the employee's maternity leave.
To minimise the risk of disputes about when this protection was triggered, it will be particularly important for pharmacy businesses to ensure that a record is made of any verbal notification of pregnancy made by an employee.
This protection will also be extended to those returning from adoption leave and shared parental leave (although the government is working to develop how this will operate in practice).
With the omission of the Employment Bill in the Queen's speech and the lack of a draft of the Bill, it appears unlikely that these reforms will be implemented with any real pace, although there is sufficient parliamentary time to address the matter.
Frustratingly, as it stands, pharmacy businesses will have to wait and see when a more definitive timescale is provided.
Larger pharmacy businesses may decide to implement similar measures to those proposed as a means of attracting and retaining talent.
However, it is likely that the majority of pharmacy businesses will await further clarity before introducing any such changes into the workplace.
(The above is a general overview and we recommend that independent legal advice is sought for your specific concerns. If you require further information in relation to the points raised in this article you should contact Becky Lawton and Jack Vaughan who are Solicitors and members of the Pharmacy Transactions Employment Team at Charles Russell Speechlys LLP. Becky can be contacted on [email protected] and Jack on [email protected].)