Two senior executives record the resilience shown by the generics industry in a year marked by Brexit uncertainties and pandemic challenges…
Business as usual
By Peter Kelly, Managing Director at Accord UK
Unlike the pandemic, Brexit isn't something that we have had to react to quickly. Accord, alongside the rest of the industry, has been in lengthy dialogue with the government and regulators in preparation for Brexit for some time.
As a company we prepared for most scenarios and over the last three years Accord has made several strategic investments in the UK. This has provided us with two manufacturing sites and the largest manufacturer-owned warehouse and distribution centre in Didcot, putting us in a strong position to maintain the supply of medicines and demonstrate our commitment to the UK and the NHS.
There are well-documented challenges ahead, but as an industry and as a company, we have confidence in our agility and resilience to weather the storms.
Our confidence stems from our experience of how the market has responded over the last 12 months and beyond. From our monthly analysis entitled 'Beyond the Headlines', which we publish on our dedicated Partner Platform website (accordpartnerplatform. co.uk) we observed that despite the turbulence, there has been minimal disruption to the overall UK supply chain and generic medicine prices.
We know that even before the pandemic there have been a number of major events such as the introduction of Falsified Medicines Directive in 2019 which have impacted both the generic medicines industry and pharmacies.
More recently in June last year during the pandemic, the £15 million cash injection provided by the Department of Health and Social Care also caused a reaction. These events triggered fluctuations to generic medicine reimbursements. However, when you look at these changes over time, the market demonstrates it resilience with these spikes quickly recovering and the market returning to its usual trajectory.
From an Accord perspective, it is very much business as usual and we are determined to not allow external factors to influence our commitment to ensuring patients have access to affordable high quality medicines.
Therefore, we won't be taking our foot off the pedal. We have a healthy pipeline and remain committed to launching new products. In addition, we are working on a number of exciting value-added initiatives which we believe once launched will bring additional benefits to pharmacists and patients.
New pathways
From a company perspective and our plans for the year ahead, we are distinctly aware of the ever-increasing pressures on pharmacists and we are unwavering in our commitment to helping make their job of looking after patients easier.
In the near future, we will be adding online ordering to our 'Partner Platform' – a website we launched in late last year to support the UK pharmacists with latest information on Category M, alongside educational modules as well as an array of useful tools.
Our recent automation system that went online in Didcot selects the products from an automated tote system and brings them to the picker where they can be packed in confidence knowing that the order is going to be right first time. This allows for higher accuracy avoiding wasted time and costs.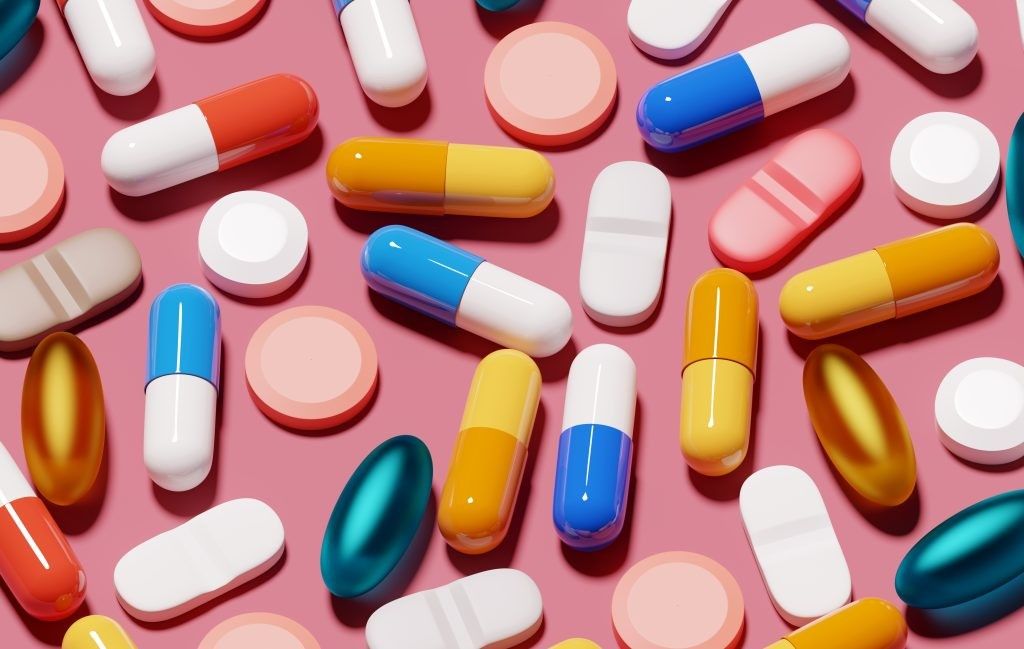 We have plans this year to add resources that will go beyond clinical practice to tackle more holistic areas such as wellbeing.
We are also launching an innovative oncology digital programme, which aims to combine community pharmacist education as well as providing additional support and information to patients being treated for cancer.
Accord has a strong oncology presence in the UK and across Europe, and we will be launching a series of innovations throughout this year, which we believe will be helpful to pharmacists and patients in these difficult and uncertain times.
The generic advantage
The UK system is set up to encourage generic prescribing and dispensing. On average 1.2 billion packs of generic medicines are dispensed a year with these on average being reimbursed at around £2.50 per pack.
The country writes the most generic prescriptions across Europe and yet on average offers the lowest prices for generic medicines. Pharmacists are fundamental to this and play a vital role. In 2019, an independent report by the economics consultancy Oxera confirmed that in general once an originator medicine loses its patent and becomes generic – the price drops by 70 per cent within the first six months, falling to 80-90 per cent lower over a four year period.
In our experience, that drop to 90 per cent frequently happens much quicker and can often happen weeks after the initial 70 per cent drop. These steep drops in price can in part be contributed to pharmacists being incentivised by a retained buying margin resulting in cost effective purchasing which drives manufacturers to lower their prices.
However, it is important that in the long-term pharmacists think beyond just short-term price and rather than investing precious time and resources chasing pennies that they pick their key suppliers and partners.
By working closely with the right partners resources can be channelled into providing essential services that benefit patients and provide incremental revenue for the pharmacy.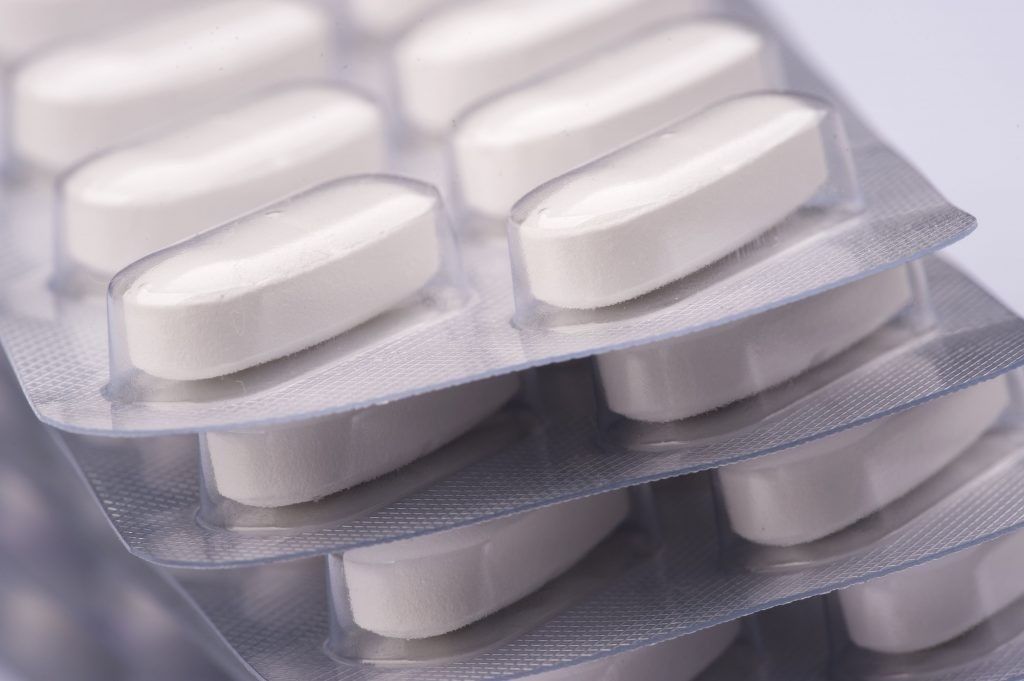 Future perfect?
For sure, the challenges of the pandemic combined with the complexities of Brexit will undoubtably create ripples in the supply chain. To offset this, we hope the learning and processes we have experienced over the last 12 months will have long-term benefit in 2021 and beyond.
For example, our direct contact with regulators and industry bodies such as the MHRA, BGMA and Medicines for Europe enabled quicker product approval and sourcing of medicines from new markets.
At a time of the nation's greatest need we pulled together to deliver essential medicines for patients in the UK and across Europe and we hope these improvements will change the way we work together in the future.
As both Brexit and the pandemic have stretched and tested our supply chains, it is testament to the strength of the UK market that on the whole these have been resilient. Hence, we will be steadfastly calling upon the government to ensure that there is mutual recognition between the UK and Europe for test and release and other elements that ensure the smooth operation of the UK market currently.
We are cautiously optimistic for the year ahead in terms of generic and biosimilar medicines, and look forward to continuing to play a key role in the UK generic medicines market. We anticipate the coming year to once again demonstrate how the UK benefits from a resilient, competitive, multi-source and dynamic generics medicine market.
—
Back to proactive patient care
By Luke Hart, general manager at Zentiva UK
As we enter into a post- Brexit, Covid-present world we are determined to embrace 2021 and we welcome news of three vaccine approvals. Whilst the vaccines are unlikely to eliminate the virus, we are confident that they will give healthcare professionals the opportunity to shift the balance back to something like normal levels of proactive patient care.
Zentiva is therefore excited to be focusing more on novel strengths and value-added formulations – all designed to better meet patients' needs, reduce wastage and increase medicines compliance.
An example of this is our recent launch of Sertraline 25mg tablets which we hope will provide greater flexibility when titrating dosing upwards at the start of treatment and stepping down, when coming off medication.
Furthermore, we have a significant launch programme planned in 2021 and beyond, for pharmacy-dispensed products, but also within the hospital and speciality sector.
Minimising Disruptions
As with all business, we have experienced the impact of Covid-19 and Brexit, but nevertheless have looked to minimise the possible disruption to pharmacy and ensure products get to patients.
For example, we increased shift-working, enabling us to manufacture 24/7 through the night; we increased our stockholding to ensure that wholesalers could access medicines quickly; we reconfigured our manufacturing schedules to enable us to produce more of the most needed medicines.
The generics market, as a whole, has robustly responded to the challenges and changes which have come about as a result of the UK leaving the EU. And whilst we are navigating the newly implemented customs process, the sector has prepared well to ensure that we have adequate supplies of medicines available already in the UK to minimise short term disruptions to supply.
Now that we have a deal with the EU, it is a priority for Industry that negotiations can continue to allow for a Mutual Recognition Agreement on batch testing and Good Manufacturing Practice.
We look forward to further clarification in the near term to allow us to prepare for continued supply into Northern Ireland, from January 2022.
Investing to Support

One thing is for certain: more people than ever before need reliable access to trusted, high quality and affordable medicines, via their community pharmacy. And Zentiva's mission is to make sure this happens.
One of the ways we are achieving this is through huge investments in four flagship manufacturing facilities – in Bucharest, Prague and Ankleshwar– which have a combined capacity of 13.2 billion galenic units per year. With the ability to fl ex manufacturing, in accordance with patient and prescribing demand, we aim to ensure community pharmacy is perfectly placed to support patients – every time and at the right cost.
As a business, we are dedicated to sustainability. Our manufacturing sites in Prague and Bucharest run on 100 per cent renewable energy and our Ankleshwar site, in Gujarat, India, on 30 per cent (mostly generated through wind energy) – and we continue to look for other new innovations to drive a more sustainable business and to also accelerate our digital transformation.