Simon Harris bought an average-sized store from a national chain and turned it into a profitable business in just over a year – a great example of how to start up a pharmacy and become successful. His formula was quite simple – recognise the available opportunities, take some calculated risks and reap the rewards.
Simon went into pharmacy because he felt it was a profession that would allow him to "help people" and have a direct impact on their lives. "I also thought it was a profession which would allow me to have my own business one day."
Since qualifying as a pharmacist from Bath University in the late 90s, Simon did his pre-reg at a large Boots store in Broadmead, where we had some "great experience" as a pharmacist manager.
He decided to take a year out and went around the world with his "now wife" and ended up working as a pharmacist for a pharmacy group Down Under which had a contract with the sports industry, i.e. Australian Open and the Australian Football League.
"It was quite an experience because at the time I knew nothing about Aussie football but I ended up being their pharmacist after a short conversion course."
Simon returned to England and went back to Boots where he rose through the ranks and ended up working as an area manager for some time. He was working as a regional manager for a small pharmacy chain based in Chester – a valuable experience which helped him understand the regulations that govern the opening and operation of new pharmacies – when his first opportunity to own a pharmacy arrived.
Having bought many pharmacies for his employer, he applied for and won an NHS contract to start his own pharmacy business in Bristol.
Willow Tree Pharmacy, which was associated with a GP surgery, did very well but Simon wanted to expand his business after running it quite successfully for five years. But opportunities were very limited so he put it on the market. Day Lewis purchased it but they asked him to stay on as pharmacy manager.
Looking back, he says he was "fortunate enough" to be recognised for his skills at the group which later promoted him as their lead for professional services development.
"It was really good because that gave me more insight into developing services. I was responsible for training all the pharmacists within the group, especially when Community Pharmacist Consultation Service was launched. I wrote the whole training package for the group and went around the country, training all of their pharmacists."
That really helped Simon in terms of developing his own skills as a specialist of clinical services, which was crucial when another pharmacy ownership opportunity came up. Funnily enough, it was the same pharmacy he ran 20 years ago as a manager for a small group of independent pharmacies who had sold it to Boots.
"I completed a full circle. I thought there was an opportunity for me to go back into independent ownership and what inspired me to do that was the work I was doing at the time for Day Lewis. I was responsible for setting up one of their COVID-19 clinics in Burnham-On-Sea – right from the start of the application process to going all the way through finding venues, sorting out the team, staff and logistics and doing everything else in between.
"It was at that point that I thought this is what pharmacy was all about. We've really stepped up to the plate in the middle of a pandemic when other professions were closing their doors. I thought this was what I wanted to be: the person that makes a difference to people's lives."
Simon inaugurated Cadbury Heath Pharmacy & Health Clinic on School Road in Bristol in April 2021 where his team provide exceptional patient care and are guided by the motto: "No request is too big and no detail too small", right at the heart of the community.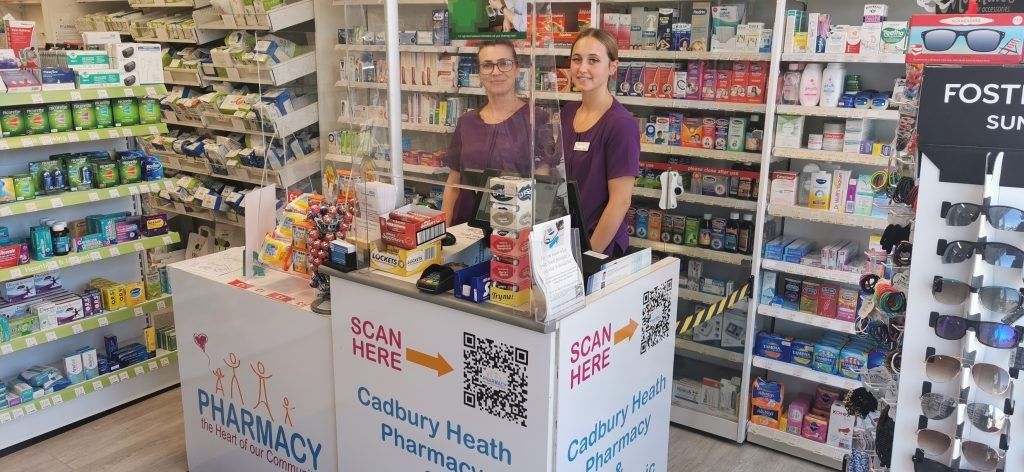 Boots were doing about 4,000 items a month. Simon doubled it in just over a year. In January, his pharmacy sold 8,400 items and did 45 blood pressure checks, seven ABPM, 60-odd NMS, 23 CPCS and 17 ear wax removals. The OTC sales in the pharmacy have increased four-fold from what they were before Simon's takeover.
When asked what did he exactly do to turn around the pharmacy is such a quick time, he quipped, "calculated risk-taking".
He said: "I did a bit of a revamp, didn't spend too much money, just new flooring, new shelving and stocked the pharmacy with things that were appropriate for the people who came into the pharmacy.
"I think the key there was I listened to what the community wanted. If there's anything someone came in for but we didn't stock, we went out of our way to make sure we got it for them and over a period of time we developed quite a good reputation in terms of the products and services we offered. And that's still the case.
"One of the things that the local community were finding really difficult to get hold of was earwax removal service. With my clinical services hat on, I set up a service with TympaHealth. We now have a good reputation for the service and we're looking at doing about two or three patients every single week.
"When the new hypertension case-finding service went live, I made sure I was very proactive and we were in a position where we could start from day one. We've been very proactive in making sure that the people who walk in are offered blood pressure monitoring.
"We've also been proactive in different local events where we provide blood pressure checks. I found it really rewarding because we've been able to reassure people who didn't have high blood pressure but continued to give them healthy living and weight advice."
Something as simple as blood pressure check has been brilliant for Simon because his patients go out thinking 'wow, I've never known that a pharmacy can do it' and they come back to him, asking for other services.
"It's been professionally rewarding particularly in terms of those people that weren't aware that they had hypertension. Patients come back to us for medication with their results from the GPs – we see the whole cycle from identifying to the outcome.
"We've also had a couple of instances where really bad hypertension cases have been identified, prompting us to call the ambulance. We potentially saved lives and that's what pharmacy, the profession that I chose, all those years ago, is all about. We still make a difference to our patients."
Cadbury Heath won the Community Award at the 22nd Pharmacy Business Awards last year for being proactive in the community – working with local mosque, community centre, food bank and library. Simon's team set up various displays and distributed leaflets so more people could access healthy living advice and pharmaceutical services.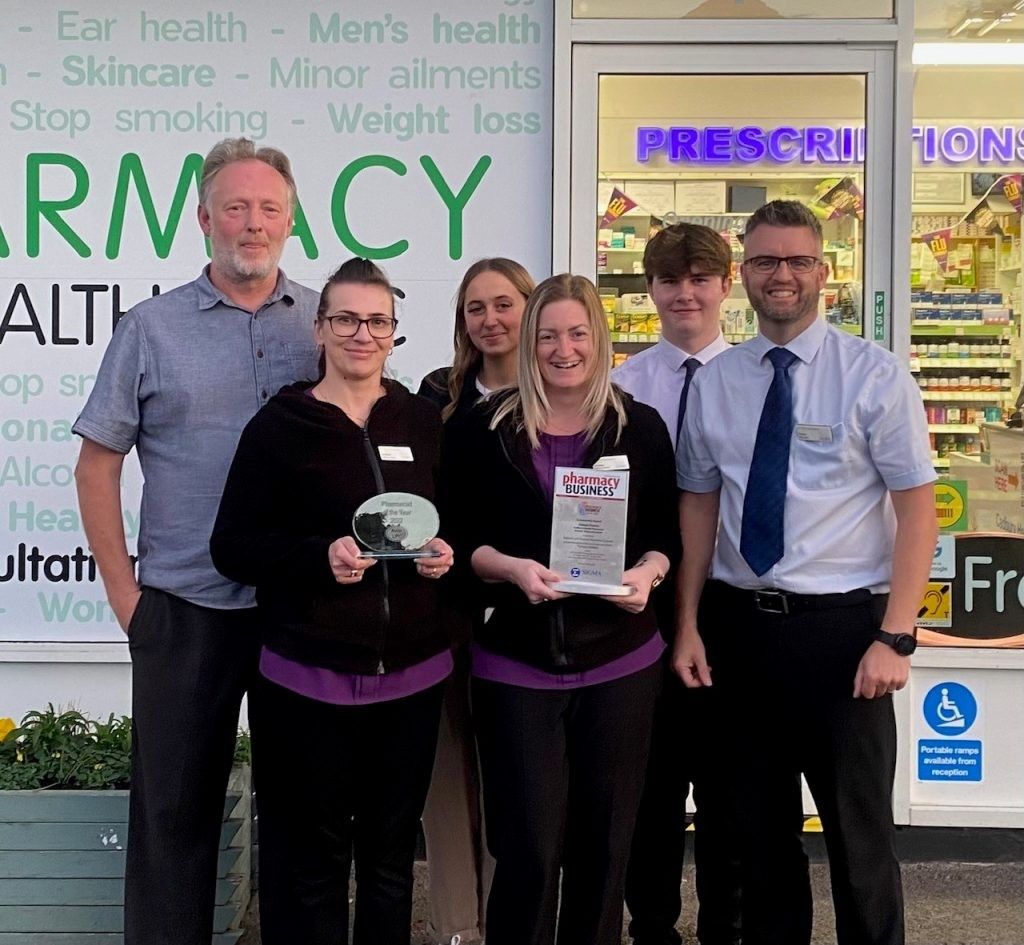 He dedicated the award to his team: "I was really proud to be nominated and to have eventually won and also be a finalist in the Pharmacy Business of the Year category, which was really a pat on the back not only for me but also for the team because there's no way I could do this without my fantastic team's support in delivering all these services. Without my team, I would not be anywhere near where I am today."
Simon has been particularly pleased with the help and support his team gets from Avon LPC who he said have helped him every step of the way.
"They have been really supportive of me and my pharmacy team. We get regular visits from them for face-to-face training and I can pick up the phone anytime."
When asked what he made of the national pharmacy bodies, he said he would love "pharmacy voice" to be more on the same level as all the other voices within the NHS.
"The challenges within the wider NHS are engulfing the discussions and there needs to be a longer-term focus: short term in terms of how we fix it now and a bit more long term in how we can fix it for the future.
"And for me as a contractor, I would like to understand a bit more about a longer-term plan and how we, as a profession, can fit into it. Personally, it feels like it's reactive. And that could well be because of the number of prime ministers and health secretaries we've had recently but everything seems a bit too reactive to me.
"As a practical person, I find that challenging. Although I want to be aware of what's happening in the wider political world, I realise that actually I'm responsible for my own destiny: I have to make sure that I put in place things that are appropriate for me professionally, my staff, my patients and obviously, my business and make sure it remains a success and continues to be successful."
Simon Harris's 4 top tips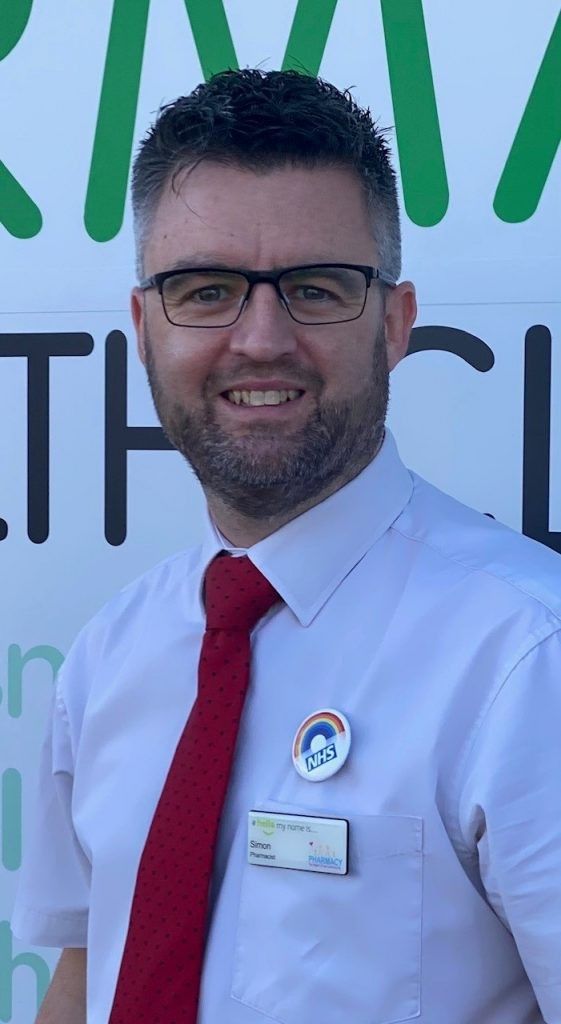 Be prepared to take risks. Understand the opportunity, plan the outcome and how to achieve it, review the results and learn
Empower others. Without my fantastic team, their engagement and enthusiasm I would not be in the position I am today. They understand that the customer is at the heart of everything we do. By giving them the right support, training and reward they understand the goals of the business and can share in its success
Believe in yourself. Take time to reflect on your goals and your achievements, even when things go wrong (and they do!!) learn from them. You'll always have more things to be proud of than not.
Have fun. Owning your own business is a challenge, it's hard work and at times exhausting but it's yours, its success lies in your hands so enjoy it, embrace it and have fun watching it grow.
Rapid fire with Simon Harris
What are you most proud of?
Building my house 
Who is your inspiration?
Richard Branson
What gets you up in the morning?
Kids, normally!
What keeps you awake at night?
I sleep like a baby
How do you unwind?
Family
What's your most favourite possession?
Don't have one
NPA or RPS?
NPA