Thorrun Govind has completed her two-year tenure and is being replaced by Erutase Oputu as new chair of RPS England. The Royal Pharmaceutical Society says it will make an official announcement of elections to positions for all three national boards tomorrow.
Speaking exclusively to Pharmacy Business, Govind, who completed her two-year term as RPS England chair on Tuesday, 20 June, said she was "delighted" to work with "such a fantastic board and RPS team over the last two years and to have raised the profile of pharmacy in national media.
"I am also very happy to announce that today I have been elected as a member of the RPS Assembly.
"I will continue to champion the profession and ensure that not only do we have a seat at the table, but that we are heard.
"It's been a wonderful experience over the last two years, especially having been involved in the release of the RPS Vision for England as well as collaborating with the Royal College of GPs regarding primary care.
"I was particularly proud to be quoted in Parliament by the Secretary of State, Steve Barclay regarding Pharmacy First.
"English Pharmacy Bord is in safe hands with the new chair and the vice-chair. We are Pharmacy."
Congratulating the new chair and her deputy, she tweeted:
Congratulations @tase3121 – the new Chair of the @rpharms England and @BPharmJiang our new Vice Chair. 👏👏👏👏👏

— Pharmacist Thorrun (@pharmthorrun) June 20, 2023
Govind (30) was elected as chair of the English Pharmacy Board on 22 June 2021, becoming the youngest ever person to hold the position since the Royal Pharmaceutical Society shed its regulatory function to become a new professional leadership body in 2010.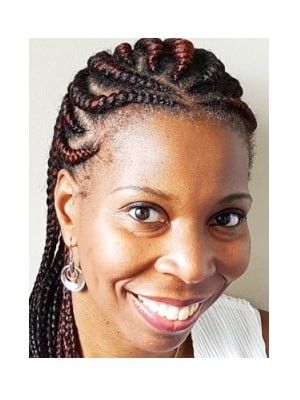 Incoming chair Tase Oputu has a hospital pharmacy background and is currently the lead pharmacist for Medicines Commissioning and Pathways at Barts Health NHS Trust. She is passionate about Equality, Diversity & Inclusion.
A graduate of the Ready Now NHS Leadership Academy programme for senior Black and Minority Ethnic leaders, she has chaired BME staff networks at Newham Hospital and Maidstone & Tunbridge Wells NHS Trust.
Oputu becomes the third female RPS England chair of colour after Govind and Shilpa Gohil who was elected to the position in 2012.
The new vice-chair, Brendon Jiang — who has been and English Pharmacy Board member on two occasions since his first election 2019 — is a primary care pharmacist and pharmacy consultant.