In an exclusive interview, chief executive Dr James Burt explains how his fast-growing Pharmanovia business is acquiring and repurposing older medicines and breathing new life into them to create an enviable portfolio of iconic brands. He spoke with Priyankur Mandav…
Global specialty pharmaceutical company Pharmanovia's business model is quite unique: it doesn't manufacture new medicines but repurposes older ones.
Consider 'remix', which essentially means turning pre-existing material into something new. Think of the music industry where remixers breathe new life into some of the most iconic songs and turn them into an unforgettable experience for the contemporary user.
The doing of it entails identifying each element of individual recordings that make up the entire audio recording of the original track and altering them in terms of tempo, beat, and effects, among others, to essentially create a new number.
Pharmanovia owned by the investment firm, Triton Partners since 2019  – acquires 'tried and trusted' medicines and iconic brands from large-cap or specialty pharma companies and breathes new life into them. Sounds simple, but the process is way more complicated because ultimately it means delivering medicines that patients, prescribers, healthcare providers and regulators will all value.
Quite often when large pharmaceutical companies don't want to promote older products, they divest them. Since opening their doors in 2013, Pharmanovia, has focused on those products and built quite an enviable track record of being a good partner to these big pharma companies who chose to divest part of their portfolio.
In 2020, for example, Pharmanovia acquired commercial rights to five anti-hypertensive drugs for a whopping $390 million when the originator company, AstraZeneca, decided to divest and stop promoting them in all markets around the globe except India, US and Japan, where it still retained the rights.
In 2018, the divested drugs together generated $132m in annual sales in the markets covered by this deal. AstraZeneca at the time said that the divestment to Pharmanovia (or Atnahs as it was known then) ensured that these "important established medicines" would continue to be available to patients and that the transaction supported its strategy "to realise value from our portfolio of non-core mature brands, enabling further investment in new medicines".
Pharmanovia chief executive Dr James Burt explained the process to me rather lucidly.
He said: "We often acquire medicines that are maybe quite old but they're well-known as being effective. There may be a problem with how they're being given. So we can take a tablet and make it into a patch or turn it into a long-acting medicine. And that can really help patients take the medicines consistently, and, therefore, improve health outcomes. So I think it's really that recycling, and re-engineering, that we specialise in."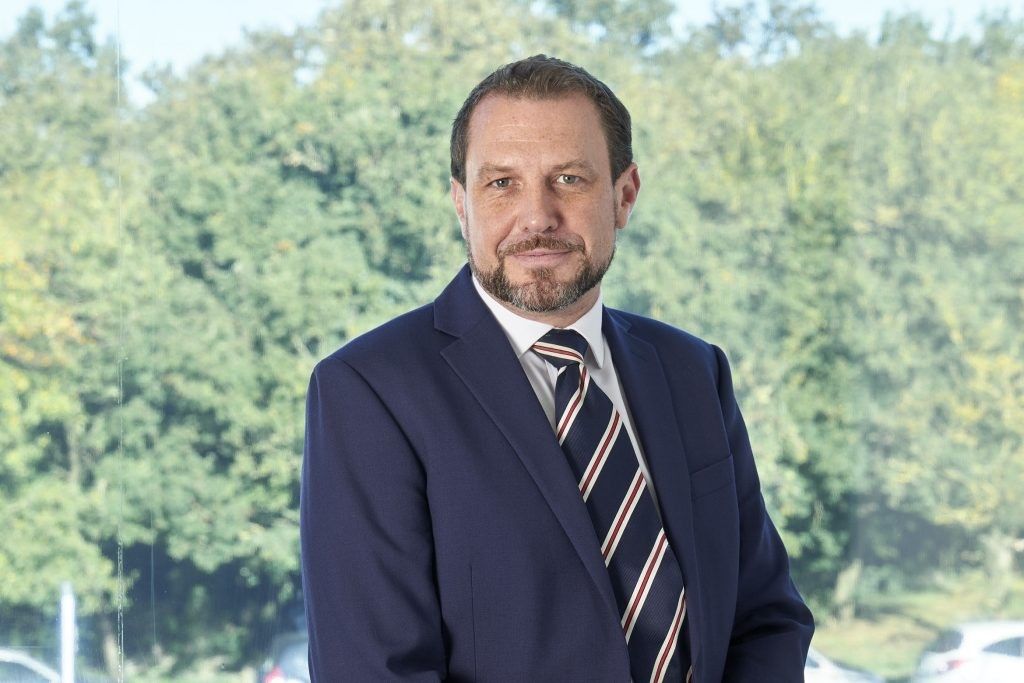 But how long does it take for a new acquisition of such "non-core mature brands" to turn profitable?
"What I do look to do when we buy medicines is always have a 'game plan' as to what we are going to do with it. It's not just buying things that are being cast off by a large pharma company, it's actually having a proper look at medicines that we know we can do something with and improving them and, consequently, helping improve the health outcomes."
However, it does beg the question of why a large pharmaceutical company would throw away the opportunity and not look to repurpose these "established medicines" themselves after investing so much time, effort, and resources in them? Would they not know how to get the most out of these assets – they surely would?
"From my perspective, it might be a question of scale. I mean, we are looking to do things quite economically and ultimately not look at very high prices for these medicines. So I'd assume some of the larger pharmaceutical companies would want to focus on bigger ticket discoveries and development rather than these medicines, which are slightly less valuable to them but are important to us.
"And I think it's that concept of recycling, reusing, and knowing how we can innovate and improve them so they work better because these medicines are well-known, efficacious, and have for years treated patients well."
It's a fact that as products come off patent and market maturity tapers off, a generic inventor's interest level falls and they don't want to invest in it anymore even if it's a very interesting product.
"Yes, and that investment can be in many different aspects – it can be on a more resilient supply chain, it can be on small enhancements like the latest packing or even looking at extra pack sizes.
"They don't invest in looking at ways to fundamentally change the product, to reengineer it, and to create added value versions of that product like us.
"Quite often, you can have a look at a medicine that was developed say decades ago but the state of science has moved on a lot in that time. What we've seen in the industry over the last couple of decades is a big shift in pharmaceutical technology.
"A lot of these products might have been developed 30, 40, or 50 years ago. Back then, long acting  injectables weren't as well known about, or patch technology wasn't really available. So, these older medicines have often not been through the view that actually, we can now do this, we can now improve it in a new way.
"So I think there's a great opportunity with these very well-known, very safe, very efficacious and iconic brands to create the next version of them. And what you do is you look at the gaps in how they're used.
"Normally, there are some problems with use, which could be around pharmacokinetics, or compliance. It could be that the medicine is being used in a well-known therapeutic area but never been proven in a clinical trial. And maybe at a different dose or with a different formulation you can make it even more appropriate for those new settings.
"And this is what attracted me to Pharmanovia actually – this opportunity to take a collection of some very well-known brands and to redesign them to improve patient usability and health outcomes. For me, the main focus now is to stimulate these innovations and get them to market."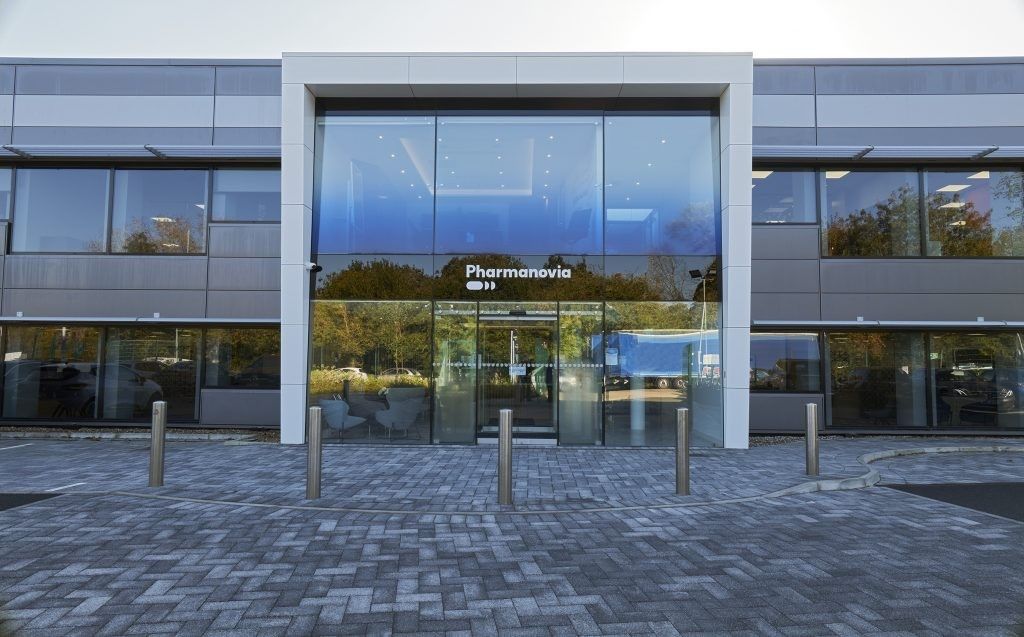 Burt joined Pharmanovia in October last year as CEO, which he thought was an ideal place to maximise his leadership experience in both branded generics and prescription medicine. His name, however, is a familiar one within the UK pharmaceutical sector. Not long ago, he was the executive vice-president, Europe, Middle East and North Africa at Accord Healthcare, overseeing both branded and generic pharmaceutical activities across approximately 65 countries.
Previous to that he served as vice-president hospital business at Actavis, where here he was responsible for the strategic direction of the company's secondary care focused activities worldwide.
Burt holds a PhD from the University of Birmingham, which was particularly focused on biopharmaceutical manufacturing.
"I went to university and studied chemical engineering and did a PhD in biochemical engineering, which is quite relevant to biosimilars and things like that. That was what I was learning to make."
At the end of his PhD he tried working as a medical representative as a stop-gap.
"I was never intending to do that but got stuck in it. I joined a small Australian company called Faulding Pharmaceuticals in 2000. They were among the first to launch generic chemotherapy. That got me into generic oncology, and they were pretty much the first movers in that area at the time.
"That influenced me quite a lot in how you can improve products, how important it is to get cost-effective treatments. After about five years of that I got asked to join an entrepreneurial Icelandic company called Actavis and set up their hospital generic division worldwide and did this for five, six years."
Private equity investment
Private equity group Triton, which owns a significant majority of shares in the company, believes Pharmanovia has huge opportunities to drive growth through the development and licensing of complementary and niche specialty pharma products. It's working with Pharmanovia to grow both the business and its portfolio of existing brands through marketing and promotion, as well as by entering new markets.
"I think they saw great potential with the company," said Burt.
"As companies grow, you need different types of investment. You really need to be looking at fundamental systems and things that allow you to scale. Clearly Triton, as majority shareholders, have a big voice in a ' no go' decision. Right now, we're not anticipating any equity valuations. It's more around making sure deals we do fall within the sort of leverage criteria we're prepared to tolerate."
Pharmacy should be proud
Burt says community pharmacy teams up and down the country should be very proud of the way they contributed to public health during the Covid-19 pandemic.
"Just going through the biggest health crisis that any of us have ever seen was staggering. Being one of the core services to provide pharmaceutical care in very challenging times, being ready when called upon with vaccine deployment, our pharmacy heroes should indeed be very proud.
"But I'll tell you this, I'm not trying to detract from that in any way, shape, or form, but I think the whole medical and pharmaceutical sector should be very proud of itself. It was never about reward but very much about how do we fight the pandemic together. And that ethos I saw time and time again through peer companies being part of a representative body of medicines for Europe. I know exactly how hard they worked and how dedicated they were. I hope that gets remembered for a long time."
Diagnostics
He agrees that the traditional role of the community pharmacists as the healthcare professionals who dispense doctor's prescriptions has changed. In recent years, they have been developing clinical services and expertise in addition to the traditional dispensing role to allow better integration and team working with the rest of the NHS.
The impact of the Covid-19 pandemic and emergence of new technologies have broadened the scope for the deployment of point of care testing in community pharmacies, which can improve the quality and efficiency of the delivery of diagnostic services closer to the patient's home.
"What's very interesting is the growth of things like digital therapeutics and online pharmacy. I think that's a key area that community pharmacy should be looking at.
"As a company, we're certainly looking at what wraparound care we can put into our products. So when I talk about value added medicine, it's not just about changing the formulation or doing clinical research into a new area or repurposing the drug, it can also be around wraparound care, making sure that medicine compliance is up with huge numbers of patients who do not take medications as often as prescribed or persist on therapy long-term.
"Immediately after a cardiovascular event, like a heart attack, people are very well behaved, but that falls off quite quickly.
"Now there are tools out there both from the point of view of protection and community pharmacy engagement, but also from direct digital support for patients affected, which can be as much around diagnostics as around things like blood pressure checks and monitoring.
"I think community pharmacy can play a huge part in improving health outcomes by embracing those types of programmes and ultimately people will be very interested because it will improve outcomes."
Top tips for community pharmacists
Embrace clinical service delivery: Community pharmacists are ambassadors of the profession of pharmacy and have the most frequent contact with the public. While we are now emerging from the worst of the pandemic, pressure on the NHS continues to build.
It's essential that pharmacists embrace the proposed delivery of new clinical services, to show the wider healthcare industry how valuable pharmacies can be. The upcoming pilot where pharmacists will be trained to refer patients for cancer checks is an excellent opportunity in this area.
Build relationships with your GPs: Primary care is currently under immense pressure, with soaring workloads and fewer GPs. Even though community pharmacists are valuable allies, these pressures can get in the way of good communication.
It is always worth strengthening relationships with the wider team working at the GP surgery. Sharing informative collateral or just informally speaking with members of the GP's team are effective ways to let them know more about the services you offer. Feedback from GPs is vital, and it is always a good idea to set up a system to channel feedback from GPs on the services offered or ways to improve them.
Support digital advancements: The way the community pharmacy sector was willing to embrace change during Covid-19 was one of its biggest successes. To continue on this trajectory, the sector will need to continue to adopt new and different ways of working, to make dispensing more efficient to free up pharmacists' time to provide new services, and work at the top of their clinical licence in a way which adds maximum benefit for patients.
While technology will never replace the expertise of a healthcare professional or remove the need for personalised, face-to-face consultations, it is a key enabler for an enhanced, more seamless and safer patient experience. Community pharmacists must, therefore, embrace new technologies as the NHS works to equip the system digitally for better care.
CV – Dr James Burt
Education
University of Birmingham, BEng & PhD, Chemical Engineering
Career
October 2021 to present – Chief Executive Officer, Pharmanovia
December 2012 to October 2021 – Executive Vice President EMENA, Accord Healthcare
October 2010 to December 2012 – Vice President Hospital Business, Accord Healthcare
August 2009 to October 2010 – Vice President Hospital Business, Actavis
August 2008 to August 2009 – Director of Commercial Operations WE, Actavis
2003 to 2006 – BD Manager, Mayne Pharma
Family
Married with two teenage sons
Hobbies
Golf