By Issa Dasu-Patel
Growing up with a family that worked in pharmacy, our dinner time conversation was not like that of other families. Ours would centre around medicines, prescriptions, and the health challenges within our local community.
I quickly came to understand the importance of the role played by community pharmacists. So I can't help but be concerned that the current direction being taken by digital health innovation threatens to leave community pharmacies behind.
Whilst it is brilliant that patients can easily access their prescriptions through the rise of online pharmacies, many of these cut out the vital knowledge and expertise of local community pharmacists, and threaten to end the traditional close ties between local community pharmacists and their patients.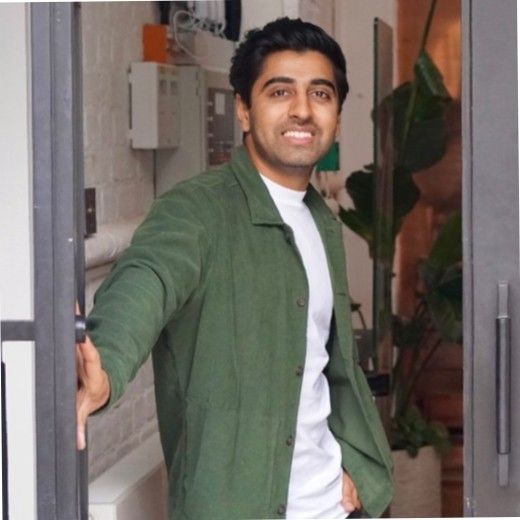 Nine out of 10 NHS users believe that pharmacists play an unrivalled role when it comes to keeping patients in the community safe. We must ensure that digital health does not replace this important source of advice for health problems and injuries, but instead preserves and enhances this vital, personal role and enables pharmacists to continue delivering care in new and effective ways.
A vital connection with patients
Community pharmacies provide crucial support to local patients with managing their medicines safely, particularly older and more vulnerable people. The specific expertise and knowledge held by pharmacists can help inform the long-term management of a patient's condition and ensure they are kept safe from potential side effects and complications.
Regular consultations enable them to build up a comprehensive picture of a patient's health and medication history, making them especially well-placed to advise on next steps or spot when something is wrong.
While the rise in digital and remote care delivery – which particularly escalated during the pandemic – continues to push many pharmacy services online, the role played by community pharmacists remains essential. So a conscious effort is needed to ensure this is facilitated by new digital services.
The missing link in remote care
Currently, there is a significant gap in digital health when it comes to sharing vital medicines information. Prescription details are held separately across different healthcare services, making it difficult for individual clinicians and carers to gain a full picture of a patient's health.
Patients and their carers are left in the dark when it comes to medicines, without access to the support and expertise traditionally delivered by community pharmacists.
Whilst progress in digital health is key to providing effective remote care at a time when patient demand continues to rise, it must not continue to exclude the role of pharmacists in the care it is able to provide.
We must preserve the connection between pharmacist knowledge and patient care by building solutions that effectively incorporate and facilitate their expertise and support.
Supporting people to manage their medicines independently
I first realised the need for a bridge between pharmacy and remote care when working at NHS Digital, as the lead digital and data advisor for the UK's first national remote monitoring programme.
It became apparent that there was a lack of support for patients to help them manage their medicines safely at home. There was a desperate need for a bridge to be built between community pharmacists and digital remote care delivery.
This is what motivates my team at CONNECT Care. By building software that helps 'unlock' medicines information, we're working to help connect patients with support and expertise from pharmacists.
This will continue to grow in importance as an increasing number of patients receive care digitally. Without access to personalised guidance on medicines – which only pharmacists can provide – these patients will ultimately be left at risk.
Conclusion
To ensure that digital health truly provides positive outcomes for patients, clinicians and carers alike, we must ensure that the vital elements of pre-digitised healthcare are preserved. While digital health transformation is incredibly positive, we must ensure that there are no cracks through which patients might fall.
Community pharmacy is pivotal to safeguarding patients and delivering effective care. Its expertise-driven, personalised role must be maintained as we adopt new, and increasingly remote, ways of treating the patients in our communities.
Issa Dasu-Patel is CEO of ConnectCare