By Rithika Siddhartha
Britain is ready for an Asian prime minister, Rishi Sunak has said, as the prime ministerial hopeful revealed he was "stung" by racism as a child, but now believes Conservative voters will judge him on his policies, rather than his ethnicity, in the leadership race.
In a wide ranging, exclusive interview with our sister publication Eastern Eye on August 26, Sunak, 42, said he was able to persuade previously undecided Tory members to support him despite lagging in opinion polls.
"I'm winning the argument that my plan, my priorities are the right one for our country," Sunak said.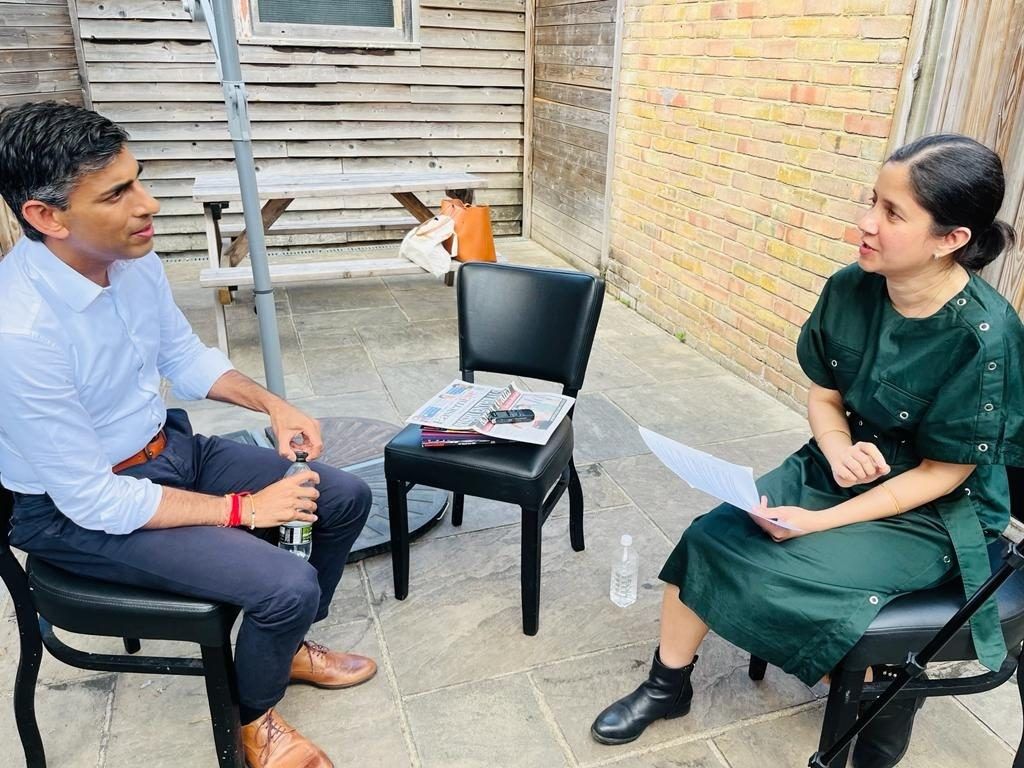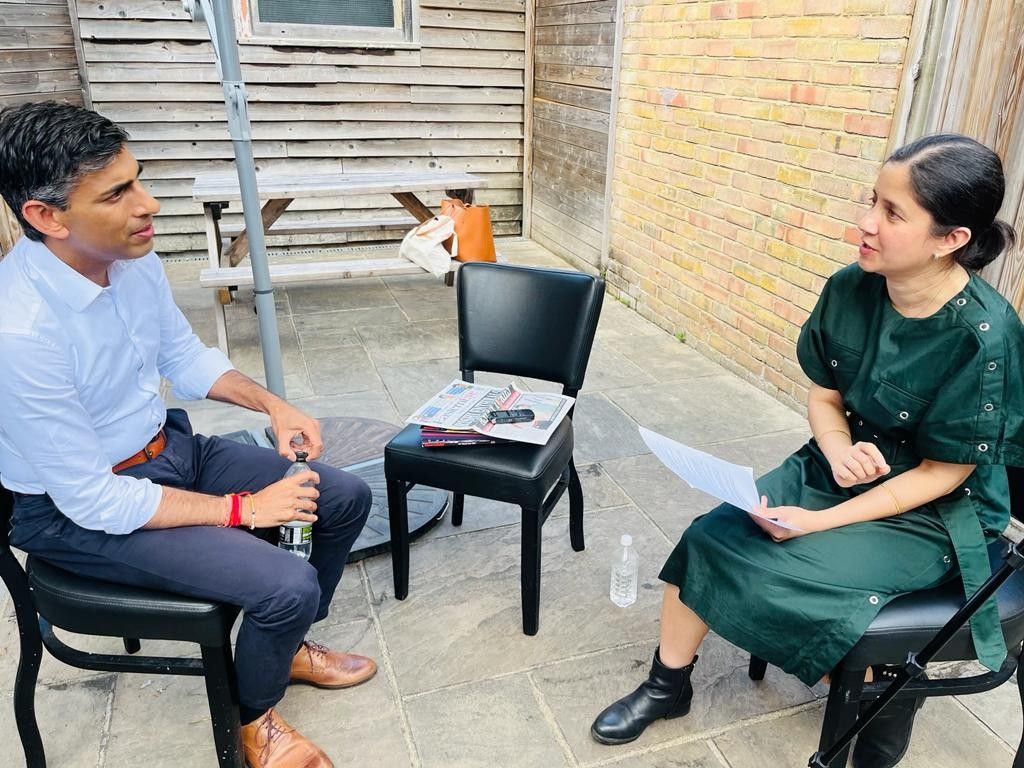 While the former chancellor and MP for Richmond, Yorkshire, had a lead over rival Liz Truss, in the initial phase of the race (when MPs voted), he has consistently lagged the foreign secretary in subsequent opinion polls.
Undaunted, Sunak insisted the prime ministerial contest was about "character and who's got the right vision".
'Pharmacy today does far more than it did when I worked for my mum' 
One of the stops on his campaign last Wednesday (August 24) was in Southampton at the Bassett Pharmacy, which used to be run by his family. Sunak's mother Usha owned Sunak Pharmacy at this very location between 1995 and 2014.
Sunak has previously spoken about helping his mum with filling in prescriptions and doing the accounts. Despite the key role of the sector during the pandemic, pharmacists have sought help as they face funding pressures.
Sunak said NHS reform was key, "because the answer can't always be more and more money".
His argument is that providing more funding means it's going to be hard to keep people's taxes low.
He told Eastern Eye: "In general, I'm a big supporter of pharmacies — having grown up and worked in one I know the great job that pharmacists do. And over time, they've done more and more. A pharmacy today does far more than it did when I worked for my mum.
"And I know when I visit pharmacies, now they're very keen to do more.
"I think there are opportunities for the NHS to allow pharmacies to do more. That's something that we should definitely work through. Because it's care that's very close to people, it's very quick.
"It's very convenient, people respond really well to it. And if that frees up some of the pressure elsewhere in our healthcare system, that can be a good thing. So it's certainly something that I'd be open to looking at."
Sunak was born in Southampton in May 1980 to British Punjabi parents; his father Yashvir was a GP, while his mum ran a pharmacy. He went to Winchester, a private school, before graduating from Oxford and getting an MBA from Stanford University.
It was a privileged childhood, but like most immigrants at the time, Sunak said he too faced racial prejudice.
He said: "I experienced racism, of course, I did. And it stung me in a way that very few things have.
"Racism is abhorrent.
"But I take enormous comfort from the fact that the things that maybe happened to me as a kid almost certainly would not happen today. Or if they did happen, people will react to them very, very differently to they did when I was younger, and that shows the enormous progress we've made as a country in tackling these issues.
"Our country has got a fantastic track record on this compared to almost any other place that I know. It's improved immeasurably. And, of course, we constantly seek ways to make it better."