Haleon senior executive Bas Vorsteveld extols community pharmacists and explains how the profession can help the world's biggest standalone consumer healthcare business deliver better everyday health with humanity. He spoke with our editor Priyankur Mandav…
The primary responsibility of community pharmacists is taking care of their patients but to do that they also need to learn how to run the business. It is one thing to be au fait with profit and loss statements, reimbursement models, budgets analysis, business planning and so much more but quite another when one is hard pressed on everything – time, resources and cash flow.
Bas Vorsteveld – the new vice president and general manager in Great Britain & Ireland for Haleon, a new company 100 per cent focussed on consumer healthcare – has witnessed first-hand how "time poor" pharmacists usually are and is committed to helping ease their burden wherever possible.
"They can be drowning in work at all times throughout the day. If I happen to spot a community pharmacy while I am out shopping with the family, I almost always pop into the store, with obviously a lot of questions in my head. If the pharmacist has the time, I ask them a few questions and once we start the conversation and they find out that I'm the general manager for a company that provides them with some of their big brand products, I often get a look of total surprise on their face, especially as I've come to visit their store and take the time to speak with them personally. I've really seen first-hand what a busy bunch they are!
"I often want to know how the shop front is presented? What does the pharmacy look like from inside? Is there a big queue? What kind of advertisement the pharmacy has in place? How are our products merchandised?
"But it's always about trying to understand what are the things we can help them with," says Vorsteveld, who has over 15 years' experience in the healthcare industry and had been with GSK for more than six years before its demerger to Haleon.
He previously held the role of VP and head of commercial excellence, Europe, Middle East, Africa and Latin America at GSK Consumer Healthcare, where he led the international customer team, elevated the net revenue management agenda and transformed the way the business drove in-store availability and visibility – providing consumers with the latest technology via a unique learning asset, a Shopper Science Lab, located in  Brentford, London.
Vorsteveld was pleased to see pharmacists emerge as the most accessible healthcare providers through a very difficult time during the pandemic, which has accelerated the evolution of the healthcare landscape, particularly in primary care.
As healthcare professionals who remained open throughout the pandemic, pharmacy teams have shown how they can help to support the efficiency of the NHS at a time of stretched resources – be it through testing for Covid, increasing access to medicine, or vaccinations for flu and Covid-19.
Vorsteveld thinks the pandemic experience has expanded pre-existing roles of community pharmacists from being dispensers of medications to becoming major stakeholders in a patient-centered care within the primary care setting. The fact that community pharmacies offer convenient access to a trained healthcare professional without the need for an appointment should work as a huge advantage for the sector.
They play an important role in increasing medication adherence, thus contributing to decreasing morbidity, mortality, and healthcare costs to the NHS. With the aim of preventing, protecting and promoting health, it is their job to give clear and easily understandable information about the correct use of a drug and its possible contraindications to the patient so they get the maximum benefit from it.
"We hold meetings with independents as well as multiples on a regular basis, and talk about our mutual businesses and priorities – what's happening to their business, what's happening to ours, what they are struggling with, and what are the areas we can cooperate in, in order to better understand the needs of the patients?"
Demerger
As general manager for Belgium, Netherlands and Luxembourg, Vorsteveld previously managed the integration of Novartis and GSK consumer businesses, based out of Brussels. Before joining GSK, he was with Novartis OTC as country manager for Portugal since 2012, after serving the company as country manager in his native The Netherlands.
So it's fair to say that he was always part of GSK consumer health separation plans from the very outset. The Haleon demerger, of course, is the result of a long-scripted overhaul of the pharmaceutical titan, which will now focus solely on vaccines and prescription drugs and trade as New GSK.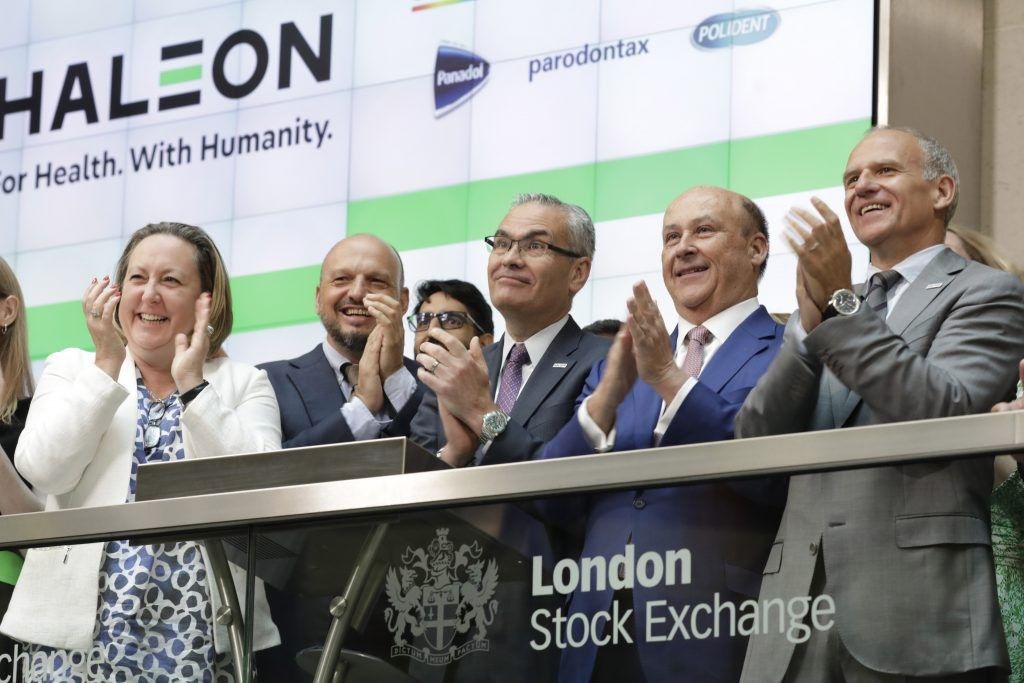 "I think it will help both organizations to really focus on the future, to really deliver healthcare that impacts billions of lives around the world," Vorsteveld told me, weeks before the demerger, adding: "It will help us to focus even more. We will get to people fully dedicated to the consumer business, going at the speed in a fast moving consumer health ecosystem."
Haleon began trading on July 18 in what was hailed as "the biggest stock market listing in Europe for more than a decade". The new independent company has emerged as the world's biggest standalone consumer health business – home to popular products, such as Sensodyne, Panadol, Voltarol, Centrum, Corsodyl and Nicorette, among many others.
Brand advantage
"Although our brands are very well-known, there's still a lot we can do together with pharmacists. There's still a lot of people entering pharmacies and leaving without finding the solution for a problem because they didn't ask for it. Indeed they came in for something else and left the pharmacy emptyhanded. I know a lot of pharmacists may hesitate as it might be perceived commercial but cross-selling can help build trust and create loyalty in customers.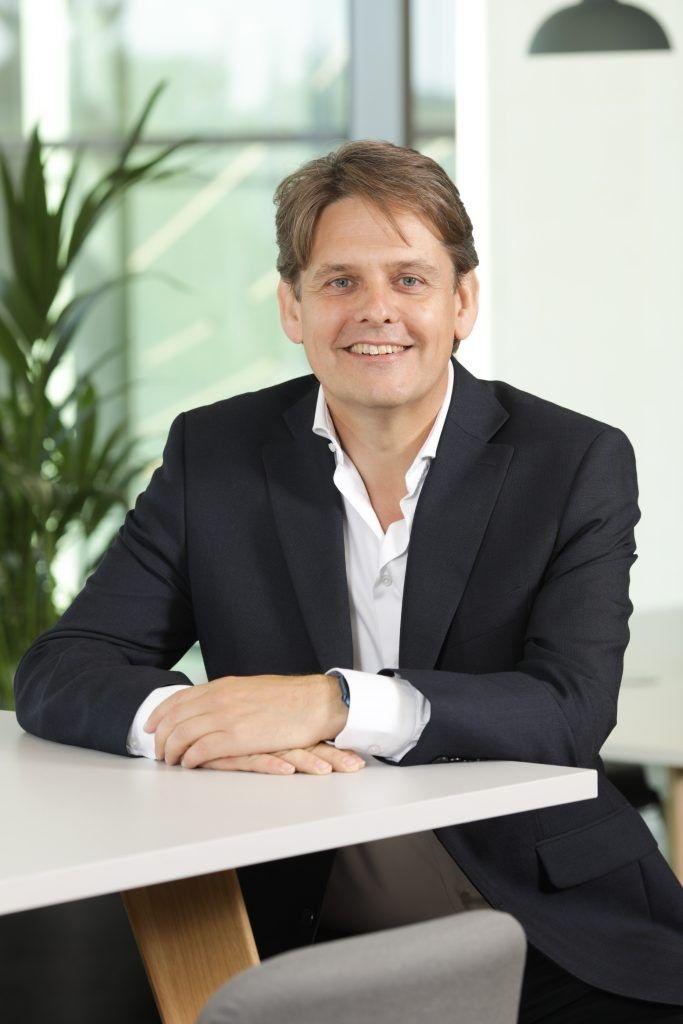 "If we can help the consumer to start realizing there are solutions for their problems, there's still so much growth to be had across Sensodyne, Voltarol, Centrum and all other brands.
Vorsteveld says his team tries really hard to identify the needs of the consumer.
"We try to be as close to the consumer's needs as we can to really understand what their key needs are. Then we start to figure out how we can meet those needs – is it by developing a new product or by making changes to the packaging? Or could it be about doing something to build consumer trust in the clinical effectiveness of a product? For example, we have some really great systems in Panadol that can deliver the paracetamol much faster than some of the competitors."
He also gave an example of customers who cannot do many of their favorite things (like eating an ice cream in sweltering heat) because of tooth sensitivity. Although an alarming 40 per cent of the people complain, only 10 per cent take action, such as buying into a treatment like the new Sensodyne nourish, trusted by healthcare professionals and consumers alike to both nourish and strengthen teeth.
Community pharmacy teams can help these patients, Vorsteveld affirms, adding that bricks and mortar pharmacies would always stand to gain from "face-to-face" contact, affecting the building of customer loyalty based on direct "human" interaction.
Pharmacy teams, he adds further, must aim to establish a loyalty-based relationship to strengthen their position and competitiveness on the market by treating their pharmacy as a means to "building stronger connections with your community".
Supply chain
Does he expect that due to the ongoing geopolitical events, delays and disruption in the supply chain for medicines and the substances needed to make them could result in a severe shortages? How does it look for Haleon in the foreseeable future?
"The global supply chain is under a lot of pressure at the moment. With the ongoing Covid-19 challenges, war in Ukraine and rising inflation, companies try to mitigate the impact of the disrupted supply chains.
"How do you get your products to Great Britain and Ireland? How do we ensure that we get the right ingredients? How do we ensure that our consumers can buy a product on a daily basis?
"So it's a very complex world at the moment trying to source products from everywhere? I think if I look at the feedback I'm getting from our customers right now, we're doing a great job in a very difficult environment. We're not at 100 per cent service level yet but no company is at the moment. Yet we're able to show a very strong performance in this very volatile environment.
"For us what was really critical was to ensure we can deliver in making these products available in pharmacies on a daily basis. We have been doing a lot of work in the background: we have been restructuring the way we work with our wholesalers so that pharmacies can have access to our full assortment of products. With our new setup at Haleon now, they have access to all our products in more frequency than they used to have in the past."
In addition, Vorsteveld's team also works with pharmacies in stocking and inventory management of drugs and helping them with forecasting methods in pharmaceutical product sales. Haleon uses a predictive model that forecasts how the upcoming season for allergy or cold and flu, for example, would shape up in different regions, and when the predicted peaks and troughs are. This information is passed on to pharmacy teams, he says.
"In hay fever season, for example, it's very important to ensure that your pharmacy has ordered more stock than you normally would. I suffer from hay fever so I know. Especially when it's warm, humid and windy the pollen count is at its highest, and that's also when more consumers will come into the pharmacy. We inform pharmacy teams of seasonal activation timing for distribution, stock up, display and secondary support."
Haleon Health Partner
The GSK Health Partner portal has been rebranded as Haleon Health Partner, where pharmacists will find "professional education resources, practical tools and the latest updates on new programmes and offerings".
He says the portal is designed in such a way that a pharmacist can dip in an out whenever they get the time.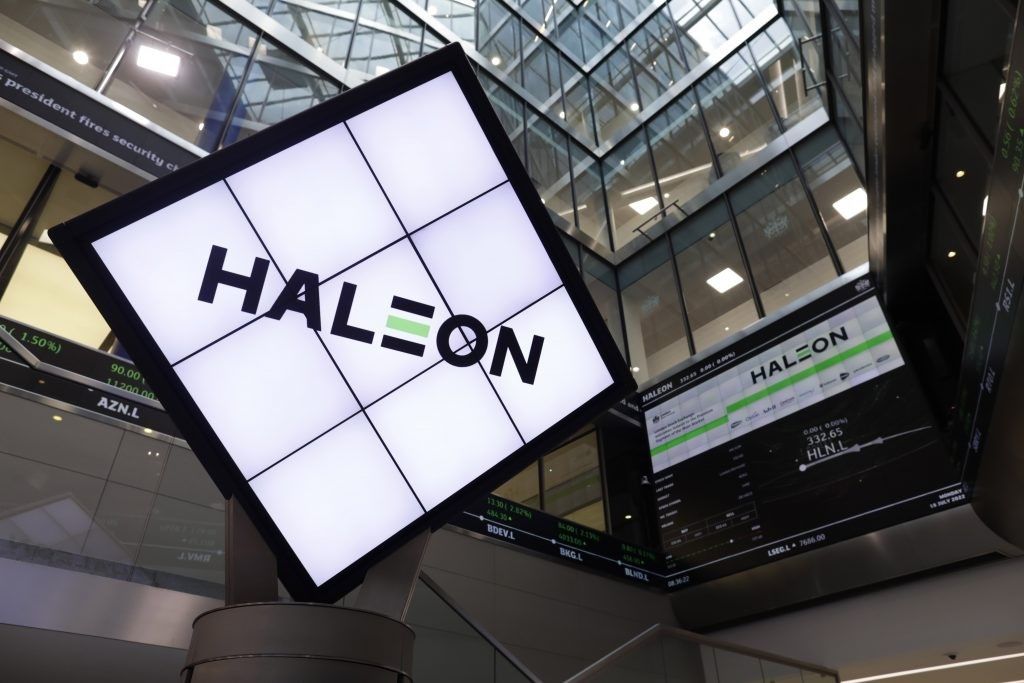 "Pharmacists are time poor and there is so much pressure they work under, but together we can serve our consumers better. There are so many different ways in which pharmacists can help our consumers – they are experts in medicinal products and that's why with a little help from us they can easily explain to the patient why one product works better than another, what the benefits of one product are as opposed to another, and so on."
Leadership style
Vorsteveld is a firm believer in team work. His leadership style is one that increases employee engagement, motivation and job satisfaction.
"I really believe in the team. I think you can move faster if you work together as a team. It's about empowering them, giving them the opportunities to maximise their potential. I work with very diverse teams of colleagues, who come from different backgrounds and nationalities.
"If you have a diverse team, you will perform better. We want people to see that they get to their maximum potential regardless of their background.
"I think we need to ensure that when you come to work you feel your best, you feel that you belong to this organisation. People need to see as well that the leadership team is reflecting what's happening around them.
"As a leader it's really critical that you get everybody behind a shared objective and focus on what you want to achieve together. People are very passionate about the work they're doing. They have a clear sense of purpose.
What's in a name?
Haleon is the portmanteau of "hale" and "Leon" meaning 'in good health' and 'strength', respectively. Vorsteveld said employees from around the world had the opportunity to engage with the new name and brand identity which seeks to bring to life the company's purpose and growth ambitions.
It was a celebration of all of the people who work for the company, which will always benefit from GSK's legacy of fostering innovation, intuition and scientific acumen to deliver breakthrough thinking and new medicines.
At a time when health and wellbeing of every patient takes centre stage, Haleon will aim "to deliver better everyday health with humanity" for billions of people around the world.
As frontline healthcare professionals, pharmacists will always remain critical for Haleon.
CV – Bas Vorsteveld
Education
University of Groningen in the Netherlands, Master's Degree, Econometrics and Qualitative Economics
Career
July 2022 to Present – Vice President and General Manager Great Britain and Ireland, Haleon
November 2021 to July 2022 – Vice President and General Manager Great Britain and Ireland, GSK Consumer Healthcare
August 2019 to November 2021 – Vice President Commercial Excellence EMEA, GSK Consumer Healthcare
January 2018 to August 2019 – President GSK Consumer Healthcare, France and FAMAG (French Africa & Maghreb)
April 2015 to February 2018 – General Manager Belgium, Netherlands, Luxembourg (BeNeLux) GSK Consumer Healthcare
June 2012 to April 2015 – Country Manager, Portugal, Novartis Consumer Health
April 2008 to June 2012 – Country Manager, Netherlands, Novartis Consumer Health
March 2006 to April 2008 – National Key Account and Field Sales Manager,  Novartis Consumer Health
January 2004 to February 2006 – Senior National Account Manager Ahold, Campina
September 2002 to January 2004 – Marketing Manager, Campina
December 2000 to September 2022 – Marketing Consultant, VODW
July 1998 to December 2000 – Account Manager, Mona, Campina
September 1996 to July 1998 – Management Trainee, Campina
Family
Married with Babette and has two lovely daughters Kiki and Karlijn
Hobbies
Tennis, golf, travel with family and good food.
Bas Vorsteveld's top tips
Next to servicing your patients, treat your pharmacy as well as a commercial opportunity to build stronger connections with your community. Maximise the space for healthcare brands in self-selection and add messages/advertising: E.g. "Free pharmacy advice is available at the counter". We know that big part of consumers prefer to navigate themselves and that self-selection will impact your business positively. We have learned that consumers will become more loyal if you do this right. In this area, do not forget to show your prices, this drives trust with the consumers.
Use the manufacturer's expert education resource to upskill your pharmacy staff to give them confidence to give the right advice. This creates more loyal consumers as they will come back to you as their main source for everyday healthcare advice. Also cross-selling products/categories will create more loyal consumers, as they feel you are helping them to get better. Some pharmacists hesitate as they might be perceived commercial; however, if you do it with the right intention you will feel the benefits. Education resources are nowadays 24/7 available in our Healthportal, when convenient for your team.
Change point-of-sale material in your shop regularly to reflect the season and major 'media campaigns'. This will help your consumers to remind they can buy the new products and drive attention for the relevant categories. Keep in mind a lot of shoppers leave your pharmacy, forgetting you were offering a solution for their problem.
Always ensure you have sufficient visible stock of the key selling (branded) SKUs, or you risk losing the consumer if they cannot find their preferred option (especially during seasons like hay fever). Research shows that having key brands visible that are supported in the media will increase your sales.
Advertise the services your pharmacy offers the local community (both instore and social media). See how you can leverage the skills from other parties like manufacturers as we realise you are time poor due to the high pressure in the pharmacy.