HRA Pharma's progestogen-only contraceptive pill, Hana, has won the 'Special Achievement Award' at the Nicolas Hall awards.
The awards took place on May 5, 2022 in Athens. HRA's Marketing Director for the UK, Ireland and the Nordics, Kate Evans, was in attendance to represent the Hana team and accept the award.
The Hana pill became available in July 2021 for women in the UK to purchase without a prescription following a pharmacy consultation.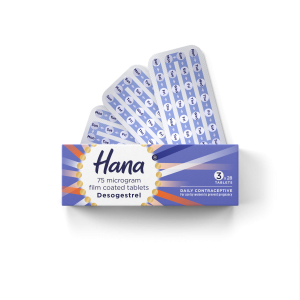 The launch has made it easier for women to access effective daily contraception. This reclassification made HRA Pharma one of the leaders in this new healthcare category. The switch followed the authorization of reclassification of desogestrel by UK regulator MHRA. Hana was one of the first products to enter this new market.
After accepting the award, Kate Evans said "This is an extremely proud moment for HRA Pharma and the Hana team. I was approached by many female attendees to say how important it is to have this product on the market and how they hope it will be available in their countries soon.
"They were all so positive about the opportunity and really appreciated HRA for their work in women's health. HRA has always placed women's health and accessible contraception at the forefront of what we do and I am so proud to be part of this very important work".
This is the most prestigious award at the Nicolas Hall conference and is only the seventh time in the almost 35 years of holding the events it has been awarded.
Hana was recognized for achieving the switch and for the marketing campaign that accompanied the launch.