The equipment (Tablet Press Machine) can be used in pharmaceutical studies as well as metallurgy and 3D printing
Dr Michael Gamlen, the inventor of Gamlen instruments presents a tablet press machine to the students at the School of Pharmacy on 16 October.
The equipment not only solves the challenge of producing lab-scale tablets under precise conditions but also offers valuable insights into material compaction properties.
It is also known as a powder compaction analyser which has been given on loan to the University of Sunderland for five years.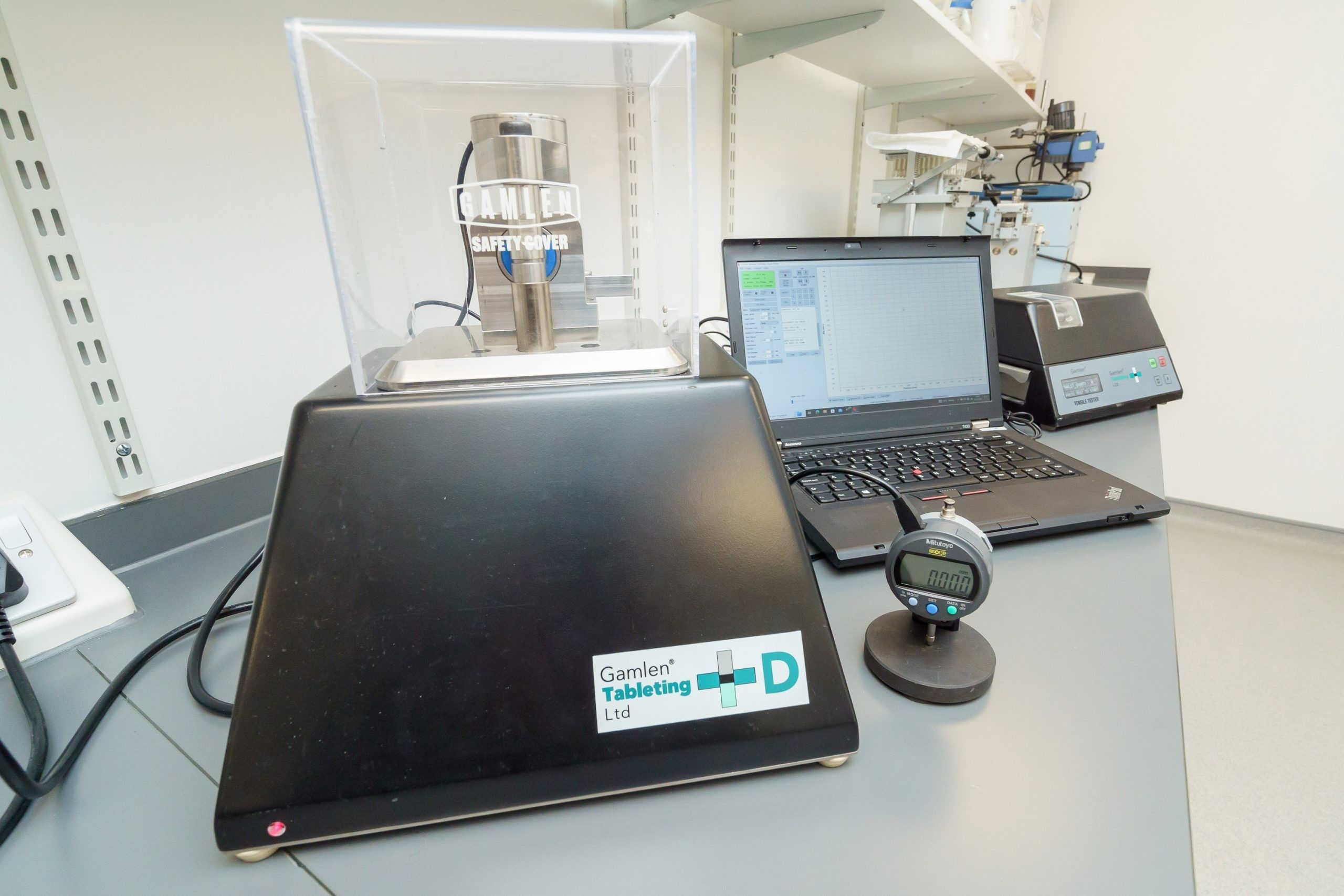 Dr Gamlen talks about the machine and how pharmacy students will benefit, saying: "It allows you to make tablets under tightly controlled conditions and enables you to make accurate comparisons between different materials and processes.
"The students will be able to easily see the impact of the tablet compaction conditions on tablet properties. This is very important to understand when developing new tablet formulations and manufacturing products."
Dr Gamlen collaborated with Fette Compacting, a provider of integrated solutions for industrial tablet production in the pharmaceutical industry at the beginning of the year.
The technology has been adopted by major companies including Pfizer, GSK, Novartis and Novo Nordisk.
It can be used in pharmaceutical studies as well as metallurgy and 3D printing.
As a former student, Dr Gamlen specialised in Pharmaceutical Engineering and conducted a project focused on tablet granulation and compaction – and as a result, has been studying tabletting ever since.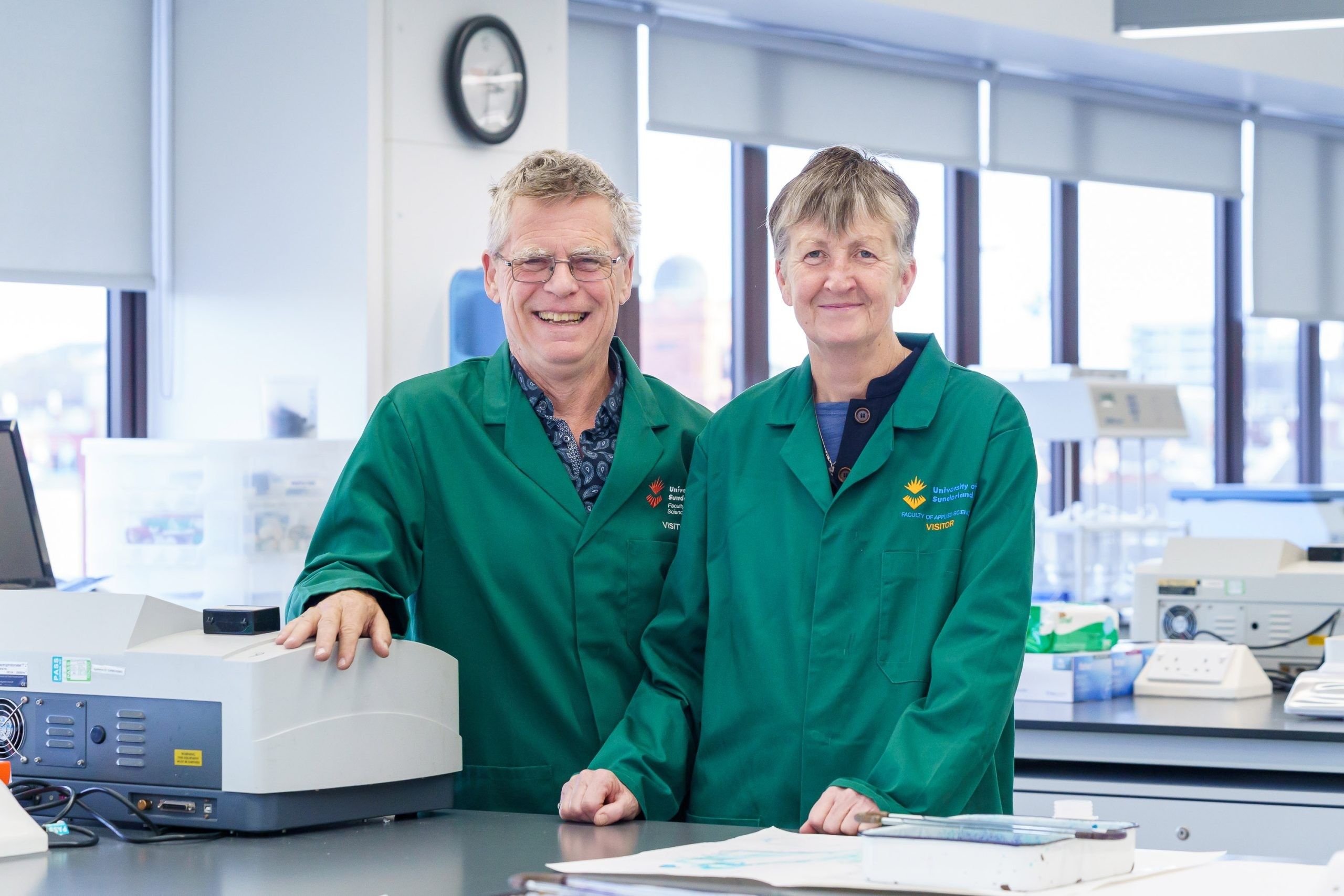 Later, he and his wife, Alice Noon, returned to the City campus to gift the tablet press to the university students.
The machine is used by various leading universities in the UK including Imperial College London, Rutgers University, MIT and Copenhagen University, confirmed Dr Gamlen.
"I wanted to make it available to the students at my academic birthplace in Sunderland," he added.
"I was impressed by the University's new facilities during my recent visit. To see modern labs and lecture theatres was very refreshing and I am sure it all provides a great learning experience for the students.
"I very much enjoyed my time in Sunderland and it's great to be able to give something back," said Dr Gamlen.
Dr Paul Carter, practising Community Pharmacist and Senior Lecturer in Pharmaceutical Sciences at the University, said: "Our School of Pharmacy has a very strong alumni association, and we are very grateful to Dr Gamlen for providing education and research opportunities for both undergraduates and postgraduate students.
"Our continued relationship means both staff and students are benefiting greatly from Dr Gamlen's considerable experience and skills.
"We are always open to strengthening links with our alumni members; this is a great example of how the alumni network can support and help us progress in our teaching and research."
In 2011, Dr Gamlen founded his own company – Gamlen Tableting Limited – and created the world's first computer-controlled benchtop tablet press, which would lead to the conception of the Gamlen Powder Compaction Analyser; a groundbreaking instrument for the study of the entire compaction process of powdered materials.