Health secretary Sajid Javid has announced a new 10-year plan to tackle dementia and promised a "seismic shift" in how the condition is approached in the country.
Speaking at Alzheimer's Society Conference 2022 in central London last week (May 18), he confirmed that the plan will focus on how new medicines and emerging science and technology can be harnessed to improve outcomes for dementia patients across the UK.
Javid said he wanted the plan, which would be published later this year, to be "more ambitious than anything we've ever done before".
Stressing that an estimated 40 per cent of dementia was "potentially preventable", he said the new plan would be driven by four themes around prevention, personalisation, performance and people — the same as those that drive a 10-year plan for cancer which he announced in February.
"We now know that what's good for the heart is also good for the brain," Javid said during his speech to delegates at the conference.
"Action on high blood pressure, physical inactivity, alcohol, obesity and healthy eating all have a part to play. So we're going to be very ambitious on prevention, because I don't accept that dementia is an inevitable part of ageing. It isn't."
He said the government would be "equally ambitious on research", adding that the Department of Health and Social Care (DHSC) had already committed £375 million into research on neurodegenerative diseases over the next five years.
"It means measuring ourselves against the leading countries globally and being unafraid to find new ways of working. It means being bold about finding new medicines and new treatments. It means being ambitious on new technology, like genomic sequencing and digital biomarkers. And it means continuing to smash taboos."
The plan also looks to levelling up healthcare and reducing disparities across the country "so everyone has the chance to live longer and healthier lives".
Stigma and taboo amongst South Asians
People from South Asian communities were more likely to develop dementia than the general UK population due to being at higher risk of other illnesses, such as heart disease, stroke and diabetes, which raise the risk of dementia.
Experts say the chances of developing dementia for people from ethnic minority groups have increased seven times in recent years compared to a two-fold increase in the white British population.
Thousands of South Asians with dementia do not seek help and support because stigma and taboo prevent them from getting diagnosed.
"I think we need ambassadors and champions to talk about dementia and raise awareness in our communities," Dr Karan Jutlla, dementia lead for the Institute of Health at the University of Wolverhampton, said during an exclusive interview with Shailesh Solanki, the executive editor of Pharmacy Business.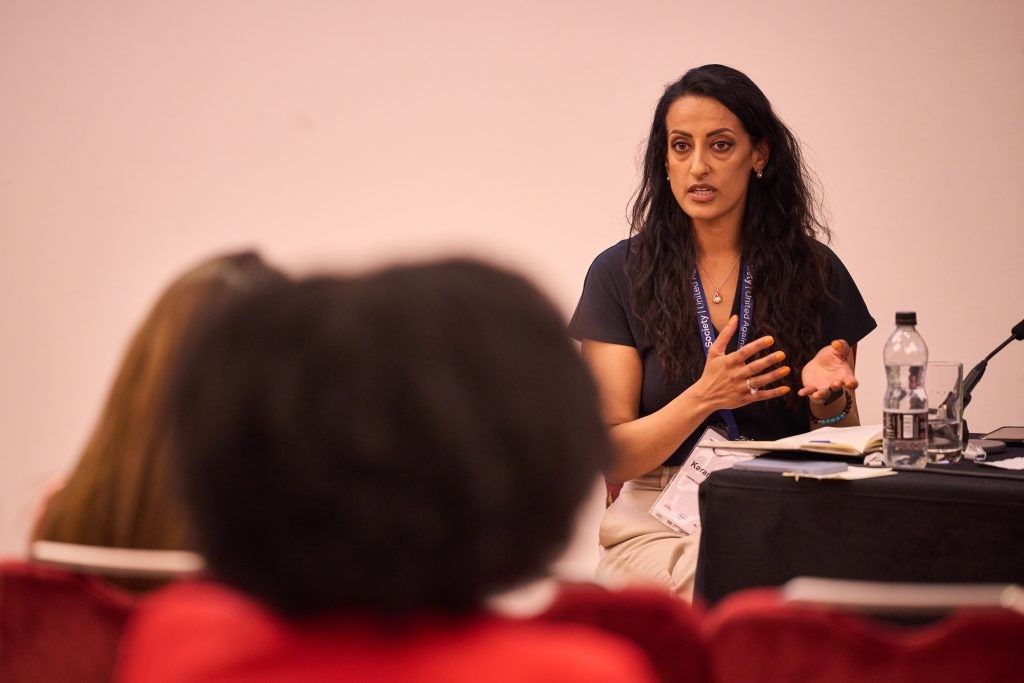 She said as South Indian languages such as Punjabi, Gujarati, Hundi and Urdu, didn't have a word for dementia, "quite often the symptoms of dementia get translated into memory loss or just forgetting or becoming old or as a normal part of ageing."
Because of this, "people in our communities don't seek support and it doesn't help when patients hear words like, 'Oh, they've gone mad or they've gone crazy'. They feel embarrassed and do not know what to do or where to go for help."
She added that some of her recent research shows a generational shift: the younger generation is no longer experiencing the stigma of dementia.
"But they face a triple jeopardy."
Dr Jutlla explained that the younger generation were experiencing a 'postcode lottery' in accessing care; there was little support from services which were 'culturally inclusive'; and there's hardly anyone in the community who understood what living with dementia actually meant.
Resources developed for screening and diagnostic assessment of people from South Asian backgrounds need to be fit for purpose. "At moment there are also issues around culturally appropriate diagnostic tools."
However, she warned that it would be wrong to assume that South Asian people fit into neat cultural boxes they are a diverse group with different languages, systems of beliefs, values and cultures. That could create further barriers.
Expect to be excluded
Dr Jutlla said for some people from the community historic experience of racism still haunts the present.
"As a result, they have developed in them a level of resilience and self-efficacy which means they have always expected to be excluded."
She added that implicit bias and institutionalised racism which are still prevalent in modern British society act as further deterrents.
A panel discussion later debated how faith institutions, like temples and mosques which are often very important social hubs, could play a significant role in addressing issues around stigma and promote access to services and support for dementia.
Experts predict that one million people will be living with dementia by 2025 and that this number will grow to 1.6 million by 2040. Currently there are an estimated 900,000 people in the UK living with dementia — a group of symptoms that include problems with memory, thinking or language, and changes in mood, emotions, perception and behaviour.
Alzheimer's Society predicts more than 200,000 people will develop dementia this year, the equivalent of one person every three minutes. But with diagnosis rates at a five-year low, tens of thousands of people are now living with undiagnosed dementia without access to the vital care and support that a diagnosis can bring.
Case study: Bhagwant Sachdeva
Bhagwant Sachdeva (79) is a retired teacher from Wolverhampton, She features in an Alzheimer's Society film which shares her real-life experience of her dementia diagnosis. She reveals how people in her Punjabi community responded negatively when she started showing signs of dementia.
She said: "It was about four years ago that I first had a feeling something wasn't right with me. At my community group, I kept forgetting the other ladies' names, losing my train of thought, or saying the wrong thing. They would say to me "you're going pagal' (mad).  They didn't mean it. It's just a habit in our society to respond that way and say that someone is losing their mind.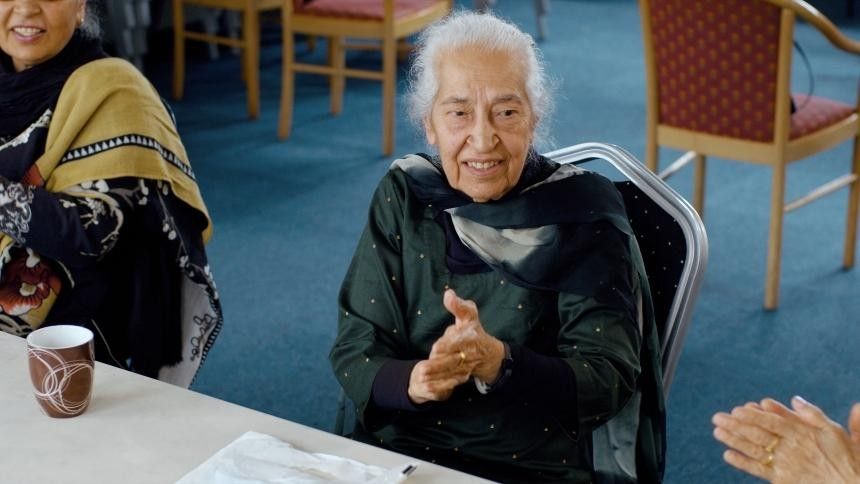 "I came across a mental health stand in town and they advised I visit a doctor about my symptoms. Soon after this visit I was diagnosed with Alzheimer's disease. They clearly explained what it was to me, which helped me understand what I was going through. I was relieved to be able to explain to my friends that I have Alzheimer's disease, and that I wasn't going 'mad' or doing things on purpose.
"I don't hide my diagnosis from anyone, and I have no problem telling people about it. It's allowed me to access medication to help me live well with dementia, raise awareness in my community, and feel understood."