Lord Karan Bilimoria has renewed calls for the introduction of mandatory ethnicity pay gap reporting in the fight against inequality in UK businesses.
The president of the Confederation of British Industries (CBI) said in some organisations such a gap exists in a big way.
"It's real. It exists in organisations. In many cases the gap that should not exist at all is well over 20 per cent."
Lord Bilimoria made the statement during his keynote address at the inaugural Pharmacy Business Diversity Conference held virtually last Thursday (December 9) when he set the tone for a day-long discussion on diversity and inclusion in the UK's pharma industry.
According to the peer, as ethnicity data collection and reporting would play a critical role in closing disparities and highlighting inequalities, mandatory reporting would ultimately narrow the pay gap.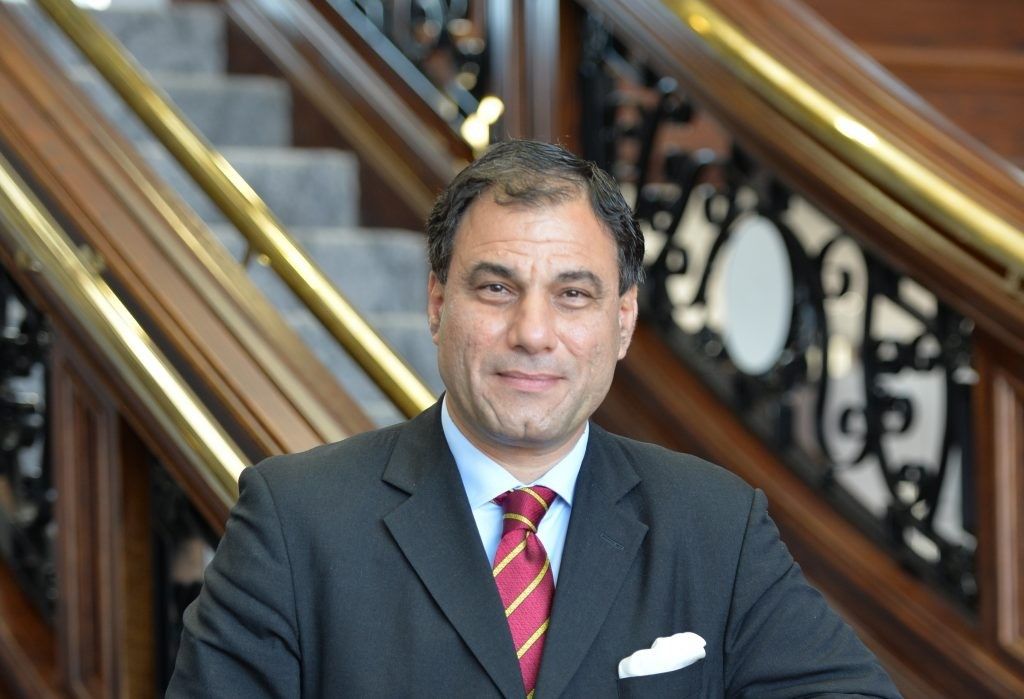 'What gets measured gets done'
"We got to measure it and report it. What gets measured gets done," Lord Bilimoria said, adding there should be compulsory ethnic pay gap reporting in the same way as it's done for gender.
Lord Bilimoria told the conference how the CBI had initiated a programme "to champion ethnic minority participation across all business and all organisations".
"We want to do for racial and ethnic diversity what the 30 per cent Club has done so successfully for gender equality," he said, explaining how businesses could learn from the success that gender pay gap reporting has had in boosting the number of women in FTSE boardrooms.
In October last year, the CBI, along with 14 founding members, launched a campaign called 'Change the Race Ratio' to champion the targets set by the Parker Review – an independent review into diversity in UK corporate boardrooms.
The stated aim of the campaign – which now has more than 100 signatories – is to "accelerate racial and ethnic minority participation on leadership teams and boards of the UK's largest businesses".
Organisations that sign up to the CBI initiative will have committed to increasing racial and ethnic diversity among board members; increasing racial and ethnic diversity in senior leadership; being transparent on targets and actions; and creating an inclusive culture in which talent from all diversities can thrive.
Lord Bilimoria believes the UK has made progress over the years, but that more needs to be done.
The latest Parker Review report shows little progress has been made by businesses on implementing its recommendations – 37 per cent of FTSE 100 and 69 per cent of FTSE 250 companies surveyed still do not have any ethnic minority representation on their boards.
Diversity breeds innovation
"It makes perfect business sense. Companies that are more diverse are bound to be innovative," Lord Bilimoria said, adding: "I saw it myself when we – my partner Arjun Reddy and I – built Cobra Beer from scratch.
"In the first 18 years of Cobra, our compound growth was 40 per cent per annum. The only reason we achieved that sort of growth rate was because we created a truly diverse team from individuals from all over the world. And when you put all that diversity together, you create a buzz, which creates innovation, and that innovation is so powerful, it creates growth."
Asked why he thought figures at the top of FTSE companies were "so dreadful", the peer said there was "no logical reason" for it to be so, no sensible reason for racism to exist as it made no business sense.
However, starting right at the top by getting the leaders of businesses to believe in and champion inclusion and diversity could help permeate those through the whole organisation, he felt.
Lord Bilimoria also didn't buy the "nonsense" that there was "not enough ethnic minority talent" in the UK.
"There are many, many hugely talented people out there. You just got to open your doors, look for them, champion them, and then promote their inclusion and it works."
Earlier, in his welcome address, Shailesh Solanki, the executive editor of Asian Business Group, said businesses had the responsibility to promote an inclusive environment which valued diversity of thought and perspective.  Only then, he added, "can we truly unleash the talents of all our people".
He said it was only because of "ground-breaking innovation" by global pharmaceutical companies that "we are now slowly returning to some semblance of normalcy" after Covid-19 crippled the world for over 18 months.
But the pandemic "has been a stark reminder to us all of the deep inequalities that exist in our society. We have seen the hugely disproportionate impact that Covid-19 has had on black and Asian communities.
"Significant disparities and inequalities continue to exist in nearly all areas of healthcare. So it is incumbent on us all to help redress these stark imbalances in society.
"Data from the General Pharmaceutical Council shows that over 44 per cent of pharmacists 13 per cent of pharmacy technicians are from an ethnic minority background. This is an enormous strength for the pharma industry, but very few of them are in senior positions within the sector.
Male dominated and colour free
Solanki regretted that the "very top echelons of our country remain male-dominated and are colour free. Although a small number of FTSE 100 companies had ethnic minority leaders at the top, they were all recruited from overseas and there was no British-born black or Asian leader has progressed through the ranks to reach the very top.
"Although there are now more female directors on corporate boards, the fact remains that there are only eight female CEOs of footsie 100 companies," he said, adding that no woman of colour served as a CEO of a FTSE 100 company.
"The sad reality is that women, people of colour, those with disabilities and other protected groups face more barriers to advancement than most other employees.
Solanki noted that the coronavirus pandemic presented companies with a unique opportunity to create working environments where all employees "can bring their whole selves to work, feel valued, accepted and included."
Therefore, a commitment to diversity and inclusion is not only good for businesses and their ability to attract and retain talent, experience, and skills they need to thrive, but also for our economies and societies. The bottom line: people should be able to fulfil their potential at work, regardless of their ethnicity or background.
Solanki concluded: "Diversity is no longer a nice thing to do. It is an absolute business imperative. Ignore it and the business you run will almost certainly decline."
The first Pharmacy Business Diversity Conference was conducted in association with Well Pharmacy and sponsored by ABPI and RPS. The event had a power-packed line-up of 18 speakers taking part in nine sessions and six panel discussions. Please read on for a summary of each of the sessions.
— PRESENTATION BY ROB NEIL ON CULTURAL INTELLIGENCE —
CQ: Differentiator between success and failure
Cultural intelligence, or the capability to function and relate effectively in culturally diverse situations, has emerged as the main differentiator between success and failure for businesses as well as individuals, the Pharmacy Business Diversity Conference has heard.
Citing research that found 70 per cent of international ventures fail due to the cultural differences, Rob Neil, a former civil servant who now supports organisations to be more inclusive through his consultancy Krystal Alliance, noted that mere technical competence is not enough to ensure success in today's globalised, multicultural world, where communities, schools and workplaces are experiencing record high diversity.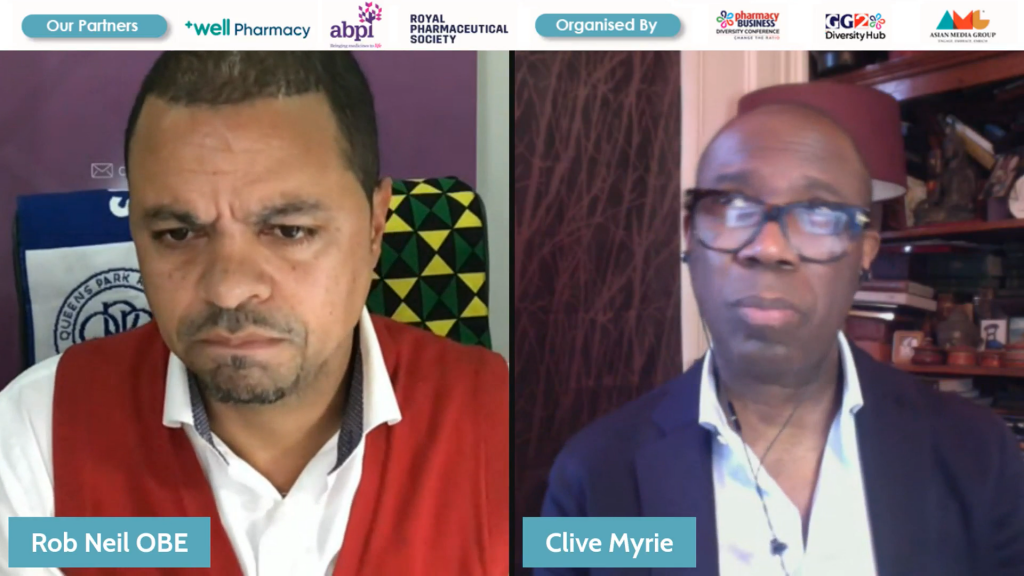 "There is more to getting the flow of work going, to understanding the rhythm of our work, to understanding what is it that encourages, supports and inspires another person," he said.
"It isn't just an individual's ability to get that job in front of them done. It is the move from being a manager simply doing things right, but doing the right things. And so high EQ. Emotional Intelligence is what can lead us to high CQ (cultural intelligence), but it's not simply an extension. It is a different playground altogether."
Introduced by P. Christopher Earley and Soon Ang in their 2003 work Cultural Intelligence: Individual Interactions Across Cultures, the concept of CQ has since emerged as an integral part of the way many an organisation works, with 90 per cent of the executives saying cultural intelligence is a top priority now in their new hires.
Neil, who was awarded an OBE in 2018 for services to race equality in the workplace and the community, said there's a limit to what homogenous teams – "teams that think the same, that behave the same, even though they may appear physically different" – can get done even though they may demonstrate a higher level of output early on.
"Because they don't have a variety of lived experience. They don't have that diversity within their team. Now the missing ingredient in order to really cash in and really to wield and yield all of that difference is CQ," he explained.
In other words, if one doesn't take the effort to actually understand that difference in a diverse group, they are sure to keep on bumping into those differences.
"But if I can understand where that person is coming from, if I can build my knowledge about difference and share the difference that I have myself as I bring to the party, the CQ skyrockets and goes through the roof because we have moved from being the same to being wonderfully different and actually exercising, in our flow, that difference," he said.
Four key capabilities of CQ
CQ Drive:  Your level of interest, persistence and confidence during multicultural interactions
CQ Knowledge: Your understanding about how cultures are similar and different
CQ Strategy: Your awareness and ability to plan for multicultural interactions
CQ Action: Your ability to adapt when relating and working in multicultural contexts
— MY JOURNEY: A PRESENTATION BY UDAY BOSE —
'Pandemic magnified pre-existing health inequalities'
One of the reasons behind vaccine hesitancy among minority ethnic communities was their continued underrepresentation in various clinical and health research despite an often greater burden of disease, said Uday Bose, managing director at Boehringer Ingelheim in UK and Ireland.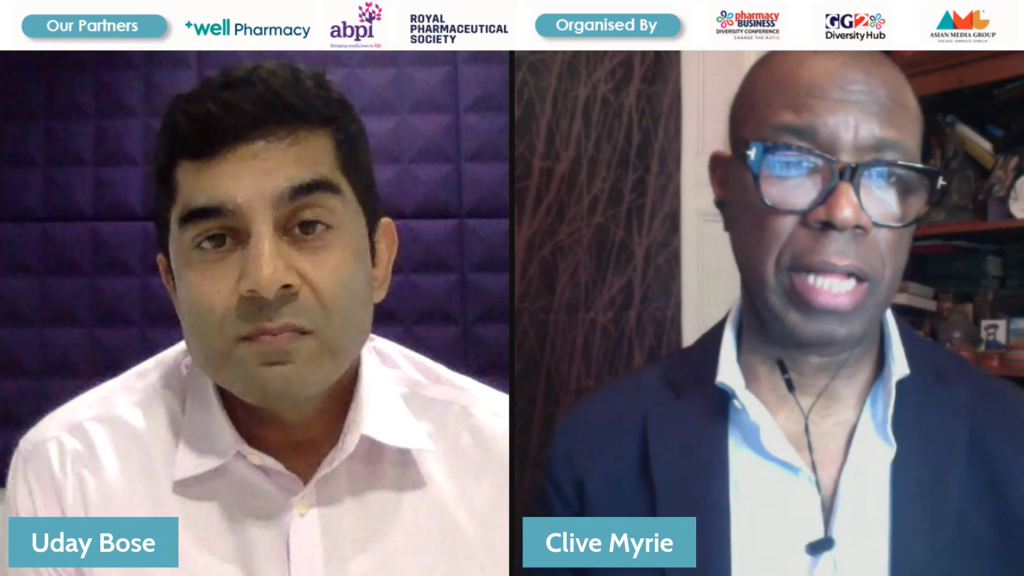 "The Covid-19 pandemic has just magnified some of these pre-existing health inequalities and the impact that these inequalities have on health," he added.
Sharing his personal journey with delegates at the Pharmacy Business Diversity Conference, Bose shared some sobering statistics which showed how adults over 60 from minority ethnic groups were more likely than white British people to report limiting long-term illness and poor health.
While people from Bangladeshi ethnicity (his in-laws) were twice as likely to die from the pandemic as their white counterparts, those from Chinese, Indian, and Pakistani origin were at 10 to 50 per cent higher risk of death from the virus.
Yet, an increased risk of Covid-19 notwithstanding, healthcare workers from some ethnic minority groups were more likely to be vaccine hesitant than their White British counterparts.
"One would argue that people working within healthcare would be more pro-vaccine, but the levels of vaccine hesitancy significantly higher for minority ethnic groups compared to white healthcare workers," Bose said.
Underrepresentation
He added: "But underrepresentation of these communities within trials was an incredibly important factor. Because if you don't see people when you're being recruited into a trial that you can relate to, if the language doesn't appeal to you, if you can't understand what's being done, then you tend not to volunteer to be part of a trial and therefore your race, your ethnicity gets underrepresented in the trials."
Bose said although the population of black and Asian minority ethnic groups was around 14 per cent of the total population, the statistic for the vaccine studies was less than 6 per cent.
"One could simply look at the data and understand why many patients from the minority ethnic communities will think that the trials don't reflect their ethnicity."
Therefore, it's fair if these communities questioned whether the vaccine was going to work in people like them, he added.
He cited a recent story on Eastern Eye, a sister publication of Pharmacy Business, on how the use of certain medical devices such as oximeters may not be appropriate for use on darker skin colours,  potentially because of a lack of trial.
Bose who's on the board of the Association of British Pharmaceutical Industries – one of our conference partners – said that the pharma industry has a central role to play in not only researching and developing treatments that improve the lives of everyone in the UK, but in creating diverse and inclusive workplaces that reflect the whole of UK society.
The ABPI, he added, would work with various partners to ensure "our valuing vaccines campaign helps to address the issue of vaccine hesitancy in ethnic minority communities".
Bose said Boehringer Ingelheim was a family-owned company, with a long-term commitment "to the communities that we serve, to the planet, to humankind, to medicines and to research."
— PANEL: MENTAL HEALTH AND WELLBEING IN THE WORKPLACE —
'Building environment of trust a must to tackle mental health'
Mental health has become a major concern worldwide and across all sectors, including pharmacy and pharmaceutical industry. The penetration of the issue exacerbated during the Covid-19 pandemic, due to mental fatigue, anxiety, and most importantly, the social distancing.
Therefore, building an environment of trust and comfort is utmost essential to understand and tackle mental health challenges, said the panelists in a discussion on mental health and wellbeing at work.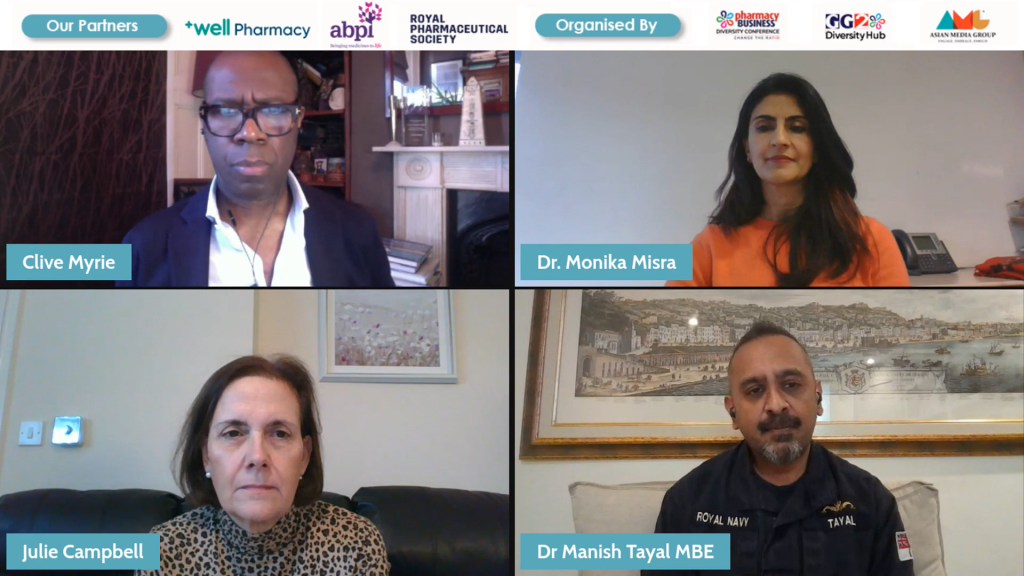 Monika Misra, head of Employee Health and Wellbeing at GSK, said: "We really need to create an environment of trust, where we have the manager trying to understand the unique challenges and needs of the individual, but also be ensuring the individual feels comfortable to open up and have that conversation with their manager."
Though services like Employee Assistance Programs (EAP), counselling and occupational health service are available for everyone to cure mental health condition, but the selection needs to be based on the individual needs, she said during the session moderated by the conference chair and BBC presenter Clive Myrie. "One size does not fit all."
Julie Campbell, head of People & Organisation, Novartis Oncology UK & Ireland, explained how she struggled during the Covid-19 induced lockdown.
"I didn't remember some date, what meeting I was in what meeting I wasn't in. I really didn't know if I had dementia or not".
"That's when I found the opportunity to start to drive the agenda to be able to say well, actually we have to demonstrate as leaders' vulnerability, in order to provide a safe space for our associates to be able to share."
Campbell emphasised it is important for leaders to open-up and demonstrate comfort in talking about mental health issues as sometimes they don't do anything about it "for fear of doing the wrong thing."
"It's about actually trying to create a culture where it's okay to say any time and not feel judged. But, that does that does take time. It takes courage."
Data digging
To be able to develop right initiatives it is vital to understand the data and root causes of why people are struggling. The struggle could be work related or something else, Misra said.
She said: "If we don't have that level of information and insight, then there's a danger we can bring in initiatives that don't really tackle the issue.
She suggested that organisations can correct this blunder by simply asking employees the sources of their pressure through several ways such as a company survey, a specific mental health survey, apps or through regular feedback from managers.
Agreeing with Misra, Surgeon Commander Manish Tayal MBE added that it is important for each organisation to invest time constructively with the workforce to prepare them for challenging times.
Also, it is important to make people aware about the kind of support they would have both during and after the crisis time.
Misra also touched upon mental health issues triggered by remote working.
She said: "It allows businesses to continue, but mental health issues have been compounded by remote working."
"In terms of mental health, I think the key issues really are how do we continue to feel connected with the wider community and organisation in which we work?"
— PANEL: RACE, IDENTITY AND BELONGING IN THE WORKPLACE–
'Open conversation is key to resolving race and ethnicity challenge'
The issues related to race and ethnicity are common across the sectors, but the problem is not unsolvable, said panelists in a discussion on race, identity and belonging at work.
Creating safe and comfortable spaces and allowing authentic conversations is a precursor to resolving this big challenge, said Zaheer Ahmad MBE, global head of Inclusion and Diversity at GSK Consumer Healthcare.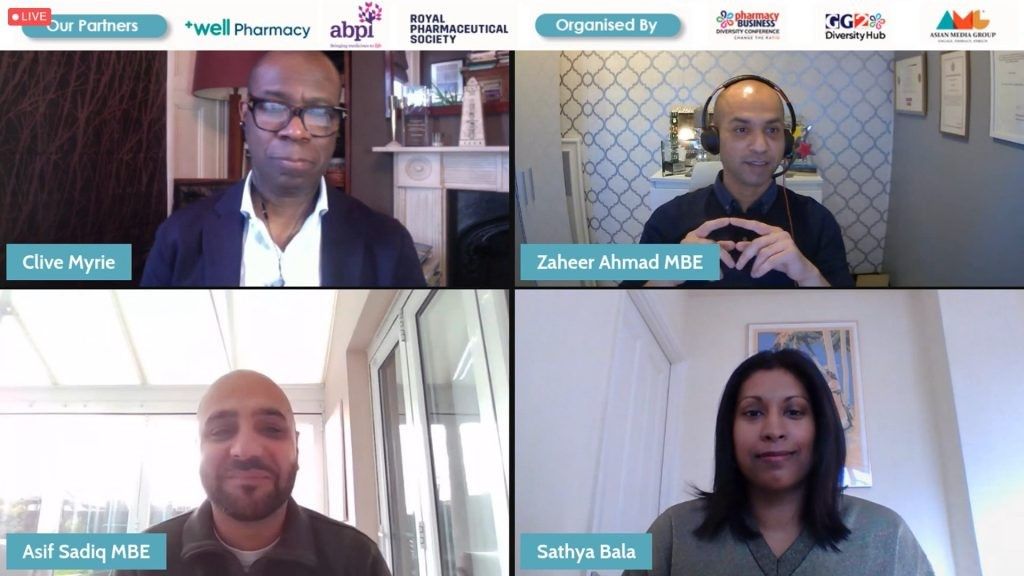 The session, moderated by the conference chair BBC presenter Clive Myrie, also had Asif Sadiq MBE, senior vice president at WarnerMedia for Equity and Inclusion, International, and Sathya Bala, founder & CEO of True Change and My Skin My Story, a growing global community for women of colour.
Ahmad said encouraging open conversations is important as there is great discomfort and stigma attached to talking about it, and many times senior leaders fall short in their efforts not because they have racist views or they don't believe in advancing race and ethnicity, but because they are not aware.
"I don't believe there is a silver bullet that an organisation has found that can be sort of replicated elsewhere.
"Everybody is on their own journey. Every organisation needs to approach it in a way that is best for its people, its consumer, clients, customers and the communities that it operates in."
The focus on race and ethnicity needs to continue as "we may have created the change in the last sort of 18 months but we have not yet sustained it to make the impact that we want to see."
Taking further from allowing open conversation, Bala said that data and stories are two key ingredients that can provide a gateway to reach to the core of the issue.
She said that stories about how racism impacts an individual's life generate responses from people, they say "Oh, I relate to that. Or it was a little bit different for me".
People are able to relate to such stories, generating empathy towards the subject, she said.
Emphasising more on data and stories, she said the idea is to build "a bridge between people while also uncovering the realities of what those barriers and inequities are."
Highlighting other challenges around race and ethnicity, Sadiq said "stereotypes is one of the big challenges, which we must address and create more education".
He added that "micro aggressions seem to be quite prevalent, and even when they're done in a positive way, they exist a lot. And we need to challenge that because one of the things we end up having in any global organisation is a dominant culture.
— PANEL: SUPPORTING LGBTQ+ INCLUSION IN THE WORKPLACE —
'More needs to be done for inclusion of LGBTQ in workplace'
There is a great scope of improvement regarding the inclusion of LGBTQ people in the pharmaceutical sector, panelists said at the Pharmacy Business Diversity Conference during a session on inclusion of LGBTQ+ in the workplace.
Robbie Turner, director of pharmacy and member experience at the Royal Pharmaceutical Society (RPS), sharing his feedback from others in the profession, said "this wasn't a profession that was welcoming of difference," adding "the sector needs to improve in this regard."
Turner, who came out as a gay man at 15 and has been out (openly gay) at work ever since, acknowledged that despite being a senior leader he does face microaggression at work.
"I don't suffer from homophobia, but I do suffer from microaggression even as a senior leader often from people who are being perfectly nice."
Sharing his experience, Robbie who recently adopted two children said people often ask him "what's the children's mother called? What does your wife do?"
He added it is important to "use more open and inclusive language without being detrimental to anybody".
Turner noted that in efforts towards inclusion of LGBTQ+, it is very important to have open conversations about microaggressions and bringing people together to share their experiences of life, he said.
Further he said that the RPS was creating an umbrella network for cultural diversity, "making things better for any group, who feels marginalised. It is going to be helpful for everybody and makes workplaces better."
"We celebrate people's difference and recognise the benefits in pharmacy."
The session, moderated by the conference chair and BBC presenter Clive Myrie, also had Annie Newman, senior digital content editor at GSK and Bhavik Pancholi, senior manager Diversity & Inclusion at Mundipharma share their experiences.
Talking about initiatives to promote inclusion at GSK, Newman said the company often shares stories, "letting people know what it's like to work with the GSK as an LGBT person."
At GSK, there are areas where LGBT can actively take part and see senior leaders talking about what it's like to be from that group and have mentors from the community to help them feel inclusive, she said.
Besides storytelling, the company does "a lot in the background that isn't always visible to employees."
She added the firm has been working to alter its recruitment process to make it more inclusive like having a diverse recruitment panel, advertising at places where more LGBT women work.
Also, the company emphasises on using inclusive language in its policies.
Putting more weight behind having open conversations, Pancholi said it is important to speak with the LGBTQ+ community and understand their experiences rather than making assumptions about them.
He said: "Let's remember there are people outside the binary of male and female, so if we don't have a voice, let's still make sure that we are inclusive in the language that we use."
He added that there are several ways in which allies can show their support towards the LGBTQ+ community for example by including them on their email signatures, by ensuring a safe workplace.
"I think it's important to recognize at work, as having a safe workplace is often a haven for people because life isn't safe.
"Homophobia is on the increase, transphobia is rampant, so people should be able to come to work and feel as safe and as welcome and celebrated as possible.
— PANEL: DISABILITY INCLUSION IN THE WORKPLACE —
'After gender pay gap, we need to push for disability pay gap reporting'
With the UK government mandating a gender pay gap reporting by corporates and there being a lot of push for ethnicity pay gap report, there is a need for a similar push for having disability pay gap records, said Jay Muthu, director of Organization and People Capability at Entain Group.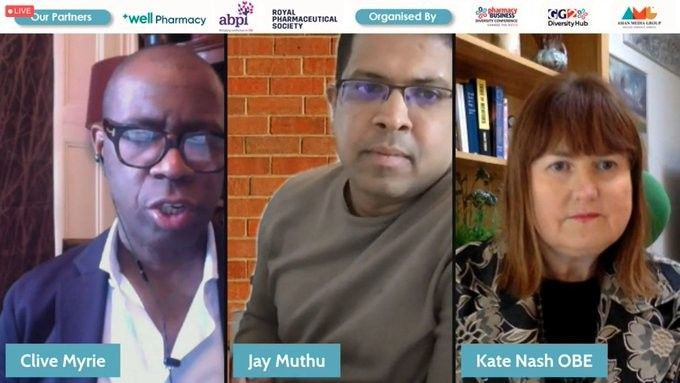 "I think we need to kind of lobby the government to make that happen, but unfortunately a lot of disability organisations are still fighting for the basic rights," Muthu said during in a panel discussion on disability inclusion in the workplace.
The session, moderated by the conference chair BBC presenter Clive Myrie, also had Kate Nash OBE, founder and chief executive officer of Purple Space, which is the world's only professional development membership hub for disability employee resource groups.
Muthu said: "The challenges are from both sides. There is obviously the societal stigma (attached with disability). There are corporations not being aware and not wanting to educate themselves, and then there is the government not really implementing the right kind of mechanisms to make it happen.
"Government feels disability is a charity case, rather than a talent case."
He said firms should change their attitude towards employing disabled people.
Muthu said around 15 to 18 per cent of the world's population were disabled and about 60 per cent of that are unemployed.
"Today, we are hearing terms like the great resignation or the great quit, where there is a huge talent crunch," while on the other hand "there is probably a huge group of people who could fill in the gaps that talent crunch is creating," he added.
However, hiring managers are still cagey about recruiting people with disabilities for which they cite multiple reasons such as additional cost to make the workplace conducive for disabled employees, lower performance level by them, etc.
He said: "Most people with disabilities, when you give them an opportunity, they will kind of grab it with all their hands and do a good job of it, isn't it and that's true with every minority population."
Nash said: "I believe that there are some halftones in the system."
She added that reporting data on disability is going to be a big challenge "simply because of some of the stigma that surrounds the experience of disability."
Nash said: "It can take a very long time for someone with a disability or ill health to share their story of disability is often called a declaration of disability or disclosure."
She advocated that corporate boards should think deeply about the instruments or measures needed to support their people.
Muthu added that discussing and initiating positive steps for inclusion of disabled people in the workplace is even more important now because the Covid-19 pandemic has pushed disabled people around five steps backward.
He said: "We're really hoping that the government starts waking up and thinking that we need to address the talent problem through multiple channels and disabled talent to one of those channels."
— PANEL: EMPOWERING WOMEN IN THE WORKPLACE —
'Gender diversity crucial for businesses' growth and performance'
The strength of any organisation lies in its people. This being a common norm in the world of business, several of them are taking healthy initiatives and opening discussions around gender diversity and equality.
Panelists during a session on women empowerment agreed that having gender diversity in business not only benefits women but the whole organisation too.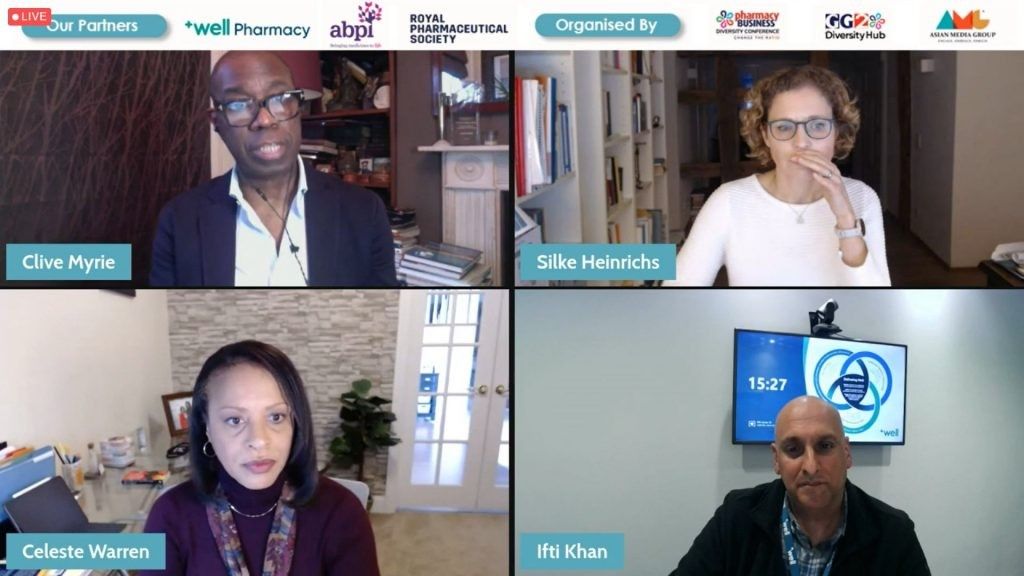 "It drives engagement, diversity of thinking and ultimately performance," said Ifti Khan, pharmacy superintendent at Well Pharmacy, in the session moderated by conference chair and BBC presenter Clive Myrie.
Myrie cited a recent report by McKinsey & Company, as per which companies in the top quartile for ethnic and cultural diversity are 36 per cent more profitable than those in the fourth quartile.
He said: "Women make up such a large proportion of our workforce in the pharmacy industry, even more in patient facing roles. And so it's important for us to ensure women are engaged and empowered at work."
He observed that despite several initiatives by corporates, the dial for gender equity is not "moving as fast as it should be."
Silke Heinrichs, Global D&I partner at Roche Diagnostics, said a log jam still seems to be there.
She said various root causes and stereotypes like "think manager think male" pose a big challenge in rectifying this.
She added that at the career front, women face a competitive disadvantage as a lot of caring related responsibilities still rest with women.
"And of course, it's very difficult to thrive and to shine and to get the coolest projects. If you're out for at least a year or longer, and then you return 50 per cent. It's difficult to progress in your career."
Heinrichs said Roche has started a new initiative in September, under which the firm pays incentive if a new mother returns earlier with more working hours per week and fathers reduce their working time to share the childcare duty.
Talking about initiatives at Well Pharmacy, Khan said: "We are in the process of developing our culture code. And over the last few months, we've approached everyone across the organisation to feed into that it's about core creation."
Besides, the pharmacy chain has set up an inclusion working group involving colleagues from across the sector to develop a diversity and inclusion strategy.
"We're at the very early stages, but we've started on that journey, which is the most important thing," Khan added.
During the discussion, Celeste Warren, vice president Global Diversity & Inclusion at Merck's Centre of Excellence noted that various life stages of women are very critical at the workplace, and it is the obligation of an organisation to meet the needs of the women through these stages.
She informed that to understand such needs, Merck sends out a survey to employees.
Warren said these surveys are important to determine the needs of various dimensions of diversity that exist within the gender, based on sexuality, colour, disability, etc.
"If we don't take a multidimensional approach, we aren't going to meet the needs of gender parity," Warren added.
— PANEL: INCLUSIVE LEADERSHIP —
'Improving ethnic diversity is a never-ending journey'
The journey on building inclusive teams and increasing ethnic diversity and representation at all levels is never ending, said Sanjay Bhandari, chair at Kick It Out.
"I think you can set the direction but it's quite difficult to set the destination with these things," Bhandari, who is part of the government-sponsored Parker review into the ethnic diversity of UK boards said during a panel discussion on inclusive leadership.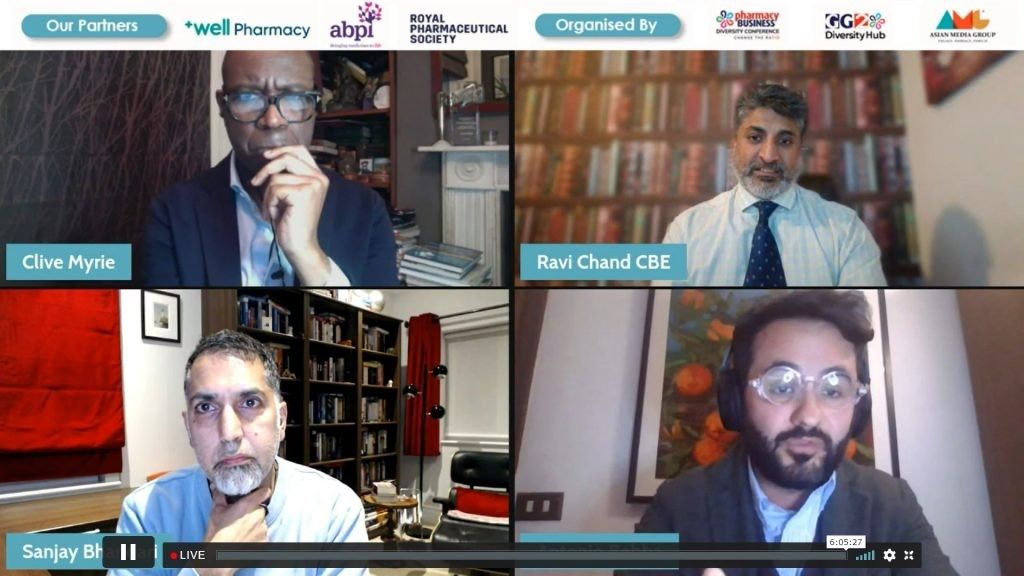 He said the aim of the review was to fix a destination like a milestone, it's not the ultimate destination.
Bhandari highlighted that "most organisations have not even started and so a good way of getting started was by the end of 2021 to have at least one British born director of colour on your board for the FTSE 100 (companies)."
The idea of the review is to "focus on that pathway and filling the hole in the doughnut," Bhandari said.
There is a need to modernise the leadership style to meet the diversity and inclusion goals, he added.
"I think it's about asking and not assuming it's about demonstrating some empathy. And it's about converting those behaviours into tangible activities."
The session was moderated by the conference chair BBC presenter Clive Myrie, joined by Ravi Chand CBE, director, Places for Growth and Beyond at the Cabinet Office and Antonio Bebba, regional operations lead for Pfizer's Diversity, Equity & Inclusion Council Europe (DICE).
Approving the recommendations of the Parker review, Chand said it's really important for people at the top to "set the tone and expectation."
He added there is a need to change the system in terms of hiring.
"You have to change the system. Otherwise, you can get very enlightened individuals right across the organisation, operating the very machinery that still discriminates and creates less favourable outcomes for people of colour".
Bebba added that leadership is essential to bring key changes in the company's culture.
This ideology drove Pfizer to add equity as its one of the company's values, in 2019.
He said: "Our final goal is to be sure that all the colleagues that are working at Pfizer from when they enter in the company until when they leave, they experience inclusion in all the way around a 360 degree.
"Working with intersectionality allows you to make sure that everyone is included in the conversation.
After achieving a balanced representation of all communities in the company, Pfizer aims to ensure that they feel included in value, in the decision-making process and be an integral part of the current change, Bebba added.