Online pharmacies have to operate from bricks & mortar premises that are registered with the General Pharmaceutical Council, but recent cases show that, in reality, the practices of online pharmacies are often very different to other pharmacies, and the regulation of online pharmacies is also different – and evolving as issues arise.
For a start, the General Pharmaceutical Council (GPhC) is only one of the regulators taking an interest in online pharmacy services. Other regulators include the Medicines and Healthcare products Regulatory Agency (MHRA) which enforces the advertising and promotion of medicines, and the Care Quality Commission (CQC) which regulates prescribing services.
The different regulation of online pharmacies is attributable to the higher risk to patients and the public from medicines bought online. These risks often arise from a combination of patients who do not tell the truth in order to obtain medicines and the nature of a transaction in which a pharmacist does not see patients face-to-face.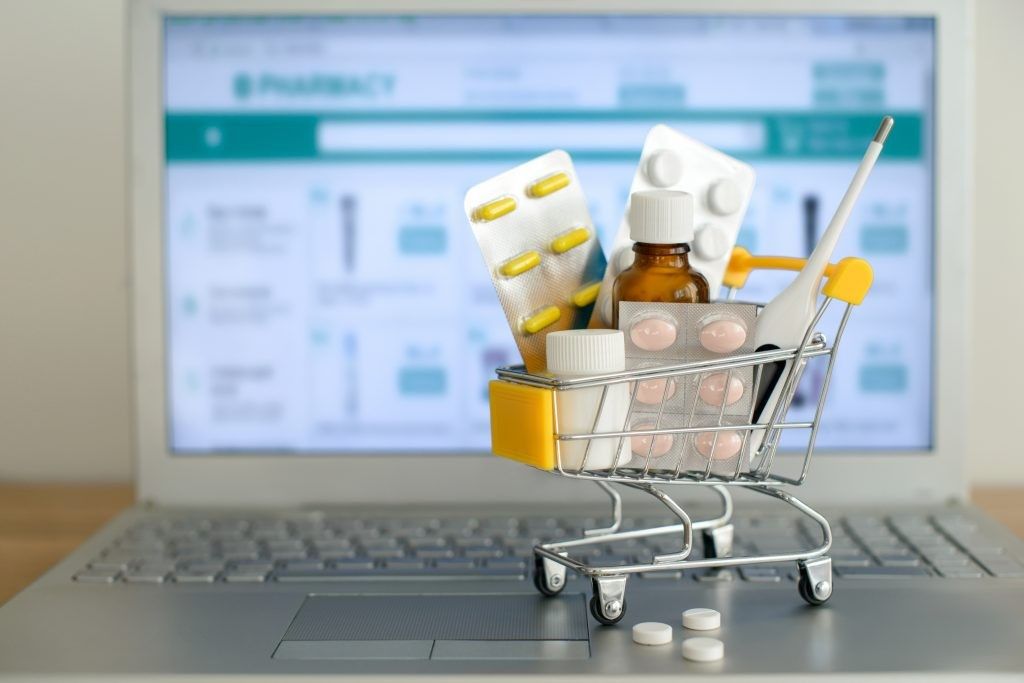 However, there are also things that go wrong because pharmacists have simply failed to act professionally or take sufficient care, as well as cases where things have gone wrong through misfortune.
The GPhC has published guidance for pharmacies that provide online services. The guidance (updated a year ago) includes a great deal of detail, including:
SOPs, record-keeping and staff training applicable to an online business
They way P medicines are displayed on a website
Guidance on the advertising and promotion of medicines
The need for websites to show the name of the pharmacy owner, the physical address of the pharmacy and provide information about how to check the registration status of the pharmacy
Checking the identity of the person seeking pharmacy services
Not prescribing controlled drugs or medicines liable to misuse, overuse or abuse.
The GPhC has strong enforcement powers that it uses when it considers its premises standards have not complied with. These powers include serving improvement notices or imposing conditions on the registration of an online pharmacy.
These powers can be exercised without any sort of hearing. Improvement notices have been used to require pharmacy owners to provide confirmation from a prescriber's regulator that the prescriber is authorised to prescribe through online consultations to people who are resident in the UK and ensuring that prescribers are working within national prescribing guidelines.
Registration conditions have required online pharmacies to cease services until they can demonstrate that there are adequate systems in place to manage the risks to patients of online services.
Recent fitness to practise cases have involved pharmacist independent prescribers who have prescribed for online pharmacies. In one case, a pharmacist was found guilty of misconduct because he prescribed beyond the scope of his expertise.
His area of expertise focussed on asthma in humans, but he prescribed for animals, including cats, dogs and a parrot. His prescribing for animals included medicines that only a veterinary surgeon is authorised to prescribe, including medicines that are licensed only for use in humans. His prescribing for humans included treatments for childhood epilepsy, mental health conditions, HIV and cancer, all of which were beyond the scope of his competence.
The pharmacist was suspended from practice for 12 months.
Another pharmacist independent prescriber prescribed 200 dihydrocodeine 30 mg tablets at the request of someone who turned out to be a journalist. The prescribing was in breach of the website owner's opioids policy and was done without any adequate clinical checks. This pharmacist, was suspended from the register for 9 months.
There was no evidence that any patient had actually been harmed in these fitness to practise cases, but a recent coroner's inquest shows how risks can materialise. A 22-year-old woman was detained under the Mental Health Act because she had been diagnosed with emotionally unstable personality disorder and had a history of self-harm. She was able to order medicinal products online from four different pharmacy websites.
Despite being detained, she was able to sneak the medicines into her room. She used the medicines to commit suicide. A coroner's jury concluded that the lack of an integrated system that enabled online pharmacies to see what was prescribed for the patient contributed to her death.
Like the GPhC, the CQC inspects premises from which healthcare services, are provided (other than pharmacies).
And like the GPhC, the CQC has a legal duty to publish its reports after giving the service-provider an opportunity to correct any factual inaccuracies. In 2021, the CQC inspected the premises of an online pharmacy business which, typically of online pharmacy businesses, has a website that offers treatment for treatments including erectile dysfunction, weight loss and STIs.
Patients seeking treatment are asked to make a payment and fill in an online questionnaire which is referred to a medical practitioner who may prescribe. The CQC had learned of five incidents. One patient had suffered from a non-fatal overuse of Saxenda, a weight loss injection pen. Two had suffered from non-fatal overdoses, and two died from overdoses of the beta-blocker propranolol.
The CQC's remit was the fundamental standards of care and the safety of the provider's service as a whole. Out of 60,000 medical records available, the CQC randomly selected 9 to review.
However, three of those were for technical reasons unreviewable, producing no evidence. Therefore, the sample size was six, representing 0.01 per cent of all patient records. Out of these 6 records, five raised concerns.
The CQC treated its findings in relation to five out of six records as representative of the whole and sent the website owner a draft report to which it responded. The CQC then proposed to publish its final inspection report.
The website owner was not happy about the intention to publish because of the risk of reputational damage. It went to the High Court to challenge the CQC's findings, arguing that the CQC had acted disproportionately in treating only six medical records as a representative sample of 60,000 records.
In late November 2022, a judge concluded that the website owner had an arguable case and gave permission to apply for judicial review at a later date. However, the judge refused to grant an injunction to stop the CQC from publishing its report before the judicial review hearing. He took into account that the CQC had a legal obligation to publish its reports and there was no compelling reason (such as evidence that it was "riddled with error") not to publish.
The Professional Standards Authority, which oversees all healthcare regulators, recently questioned whether the GPhC has adequate enforcement powers to deal with changes in pharmacy practice.
However, strict the rules governing online pharmacies are, it seems likely that we will see many more cases involving the way online pharmacies operate and the way that different regulators enforce the law and professional conduct. Indeed, the number of cases involving pharmacists seems likely to grow as they increasingly have prescribing rights.
By David Reissner
David Reissner is honorary professor of Pharmacy and Medicines Law at the University of Nottingham and chair of the Pharmacy Law & Ethics Association.