Community pharmacist Raj Aggarwal lead the celebration of the 8th annual International Yoga Day at Cardiff Castle on Sunday (June 26).
The annual event instituted by the Indian prime minister Narendra Modi in 2015 had been postponed since 2019 due to the Covid-19 epidemic.
Raj — a fellow of the Royal Pharmaceutical Society and board member of the National Pharmacy Association is also an honorary consul for India in Wales — was joined by several yoga enthusiasts for a special masterclass in the grounds of the castle.
Leading the celebrations, he said: "It was a fabulous day for the community and we really came together as a celebration of the resilience of humanity. We were also blessed with fabulous good weather so we could also practice our yoga out in the sunshine."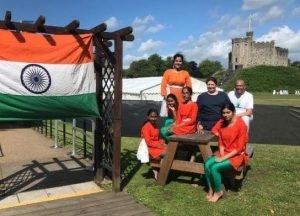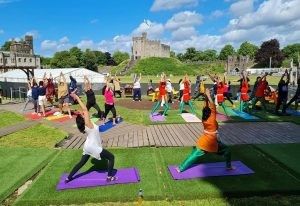 Raj also called for yoga sessions to be introduced in Welsh schools.
He said: "Detailed studies have shown that children are more attentive, relaxed in class and that they can retain knowledge better if they have regular yoga sessions. There are enough Yoga practitioners to support this valuable activity at negligible cost "
The celebrations at the beautiful grounds of Cardiff Castle had free yoga sessions for people of all abilities, from complete beginners to veteran yogis by various yoga practitioners. The event was open to all members of the public for free and classes were given by yoga experts.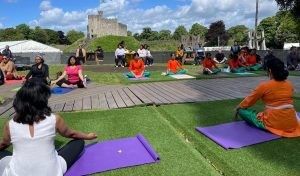 The event was arranged by Raj, who has been practising the ancient Indian physical, mental and spiritual discipline for many years.
Speaking about his support for the event, he said: "I am pleased to take part in this global event to celebrate the 5000-year-old practice of yoga, which originated in North India. Yoga is not only a great way for people to keep fit and healthy, it also helps focus the mind and allows people to relax and unwind from the stresses and strains of modern life."