The funding boost would help advance healthcare solutions and medical breakthroughs in Northern Ireland
The 'Life and Health Sciences Launchpad' has been introduced to focus on the precision medicine sector.
It would help businesses and researchers to level up their impact on economic growth within the region.
The launchpad has been funded by Innovate UK, part of UK Research and Innovation (UKRI).
Kerry Curran, Director of GB & EU Trade in the Department for the Economy hailed the decision to support NI's "trailblazing" sector.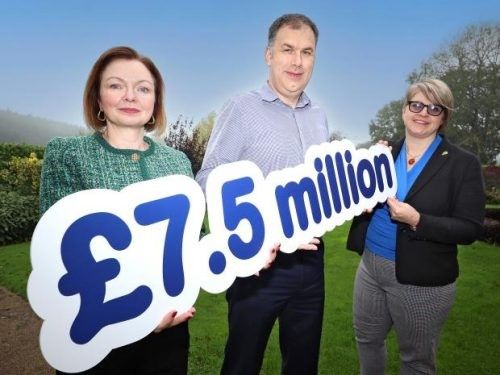 She said: "Life and Health Science, including our highly innovative precision medicine cluster, is an area the Department is also prioritising through its 10X Economy Vision, and this Launchpad represents a further endorsement of the world-leading growth potential of precision medicine, and indeed life and health science, in Northern Ireland.
The Department looks forward to working with partners across the life and health science ecosystem to maximise the benefits and harness the growth potential of this opportunity."
The launchpad had been designed to build on innovation clusters around the UK that have significant growth potential and to deliver jobs, growth, and higher productivity.
It would also help Small and Medium Enterprises (SMEs) in the life and health science sector to innovate, grow, and scale their businesses.
The competition is due to open on October 30 with grants offered from £15,000 to £1 million for projects that provide exceptional impact to the region.
However, the condition is SMEs must be actively growing their work in the precision medicine sector including diagnostics, med-tech, digital or therapeutics.
They are invited to sign up for a briefing on November 10 in the north-west and an Innovate-UK KTN event on November 23 in Lisburn.