In a first, NHS England and NHS Improvement (NHSE&I) has appointed a pharmacy technician to the chief pharmaceutical officer's team.
Liz Fidler, president at the Association of Pharmacy Technicians UK (APTUK), will join the team in March 2022 in the newly created post of senior professional advisor: pharmacy technician practice NHSE&I.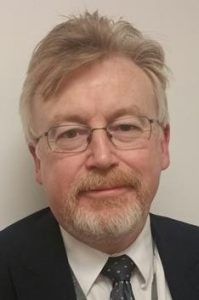 The appointment signaled "a new era for the profession, leading the step-change needed to build on and fully realize the benefits of the pharmacy technician clinical role for patients across the NHS system," said Dr Keith Ridge, chief pharmaceutical officer.
In the new role, Fidler will provide leadership and professional advice in relation to the pharmacy technician profession in England.
Ridge added: "She will work across national health organisations and programmes to provide advice and support for the development of a strong evidence base which will further enable policy and strategy which reflects the potential of the pharmacy technician profession in supporting the aspirations of the NHS Long Term Plan."
Expressing his delight, Ridge said the new appointment is "part of our commitment to multi-professional working."