Health secretary Sajid Javid had his seasonal influenza vaccine administered at a community pharmacy in London today (Oct 12).
"I've done my bit by getting my flu vaccine," Javid said, after receiving his vaccine at Keencare Pharmacy, part of the Green Light Pharmacy group and a National Pharmacy Association (NPA) member.
The health secretary called upon those eligible to "come forward for both their flu and Covid-19 booster vaccines" to protect themselves and their loved ones "in the months ahead".
Javid said: "Alongside the Covid-19 booster jabs, we are rolling out the biggest flu programme in our history, with a record 35 million people in England eligible for a free flu jab to keep them safe this winter."
The visit was organized by the NPA and the Department of Health and Social Care.
Stating how it was "great" to have hosted Javid "at our pharmacy and vaccinate him against flu", pharmacist Cynthia Langworthy said the health secretary "recognized" the efforts of community pharmacy during the pandemic and "was very appreciative" of the key role played by the sector in the NHS.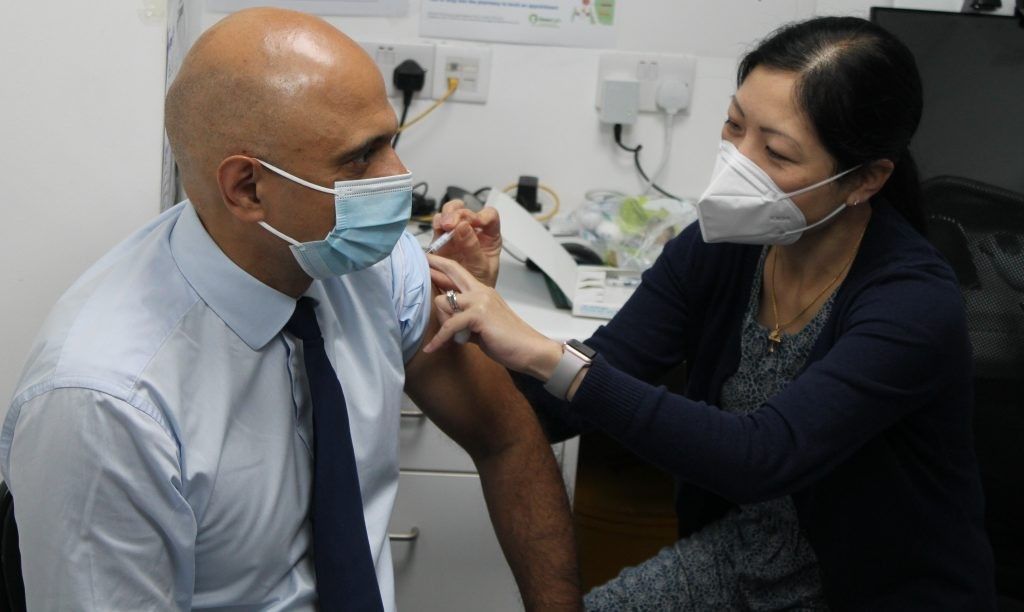 She added that they "spoke about the wide range of services pharmacies provide" and discussed "how pharmacy is often the 'front door' of the NHS for many of our patients."
NPA chair Andrew Lane, who was also present on the occasion, handed the health secretary a copy of the NPA's How We Can Help report.
Lane said: "We are delighted to have helped arrange for NPA member Green Light Pharmacy to vaccinate the health secretary against flu.
"It also gave us the opportunity to have an initial conversation with him about how pharmacies can help meet the backlog challenge facing the NHS."