Tracey Robertson explains how an extensive and imaginative use of technology can help community pharmacy reach its true potential…
Community pharmacy first recognised the value in using technology to automate and streamline processes back in the '80s, when machine generated labels were first required. Since then, we have seen many new electronic solutions to stream line work flow and optimize care, such as the arrival of electronic prescribing and integrated care.
Technology is one of the most adaptive elements of a pharmacy and the single biggest enabler when it comes to implementing change. Technology solutions offer pharmacists the ability to support and improve patient pathways, including new ways to interact with healthcare professionals, such as remote consultations, or checking medication adherence through compliance tools.
Covid-19 impact
Coronavirus has acted as a catalyst for digital transformation across a variety of sectors in order for services to continue as normal, including retail, logistics and healthcare. It has typically been more challenging to increase the uptake of technology in healthcare settings, including community pharmacy environments, as traditional models of delivering patient care remain at the forefront.
However, the pandemic has rapidly changed the use of innovation for the better. For example, more than 85 per cent of primary care prescriptions in England are now processed electronically, after a rise in use of the service during the pandemic.
Since March, pharmaceutical companies have had to adapt to the shift in global health priorities. With the NHS urgently trying to relieve the pressure on GPs and hospitals duringCovid-19, there is no doubt that pharmacies will experience a rise in the number of NHS services they have the opportunity to deliver over the coming years.
However, to do this, integrated systems that allow pharmacists to deliver end-to-end services to patients with fully streamlined and intuitive workflows that share data between all systems are necessary.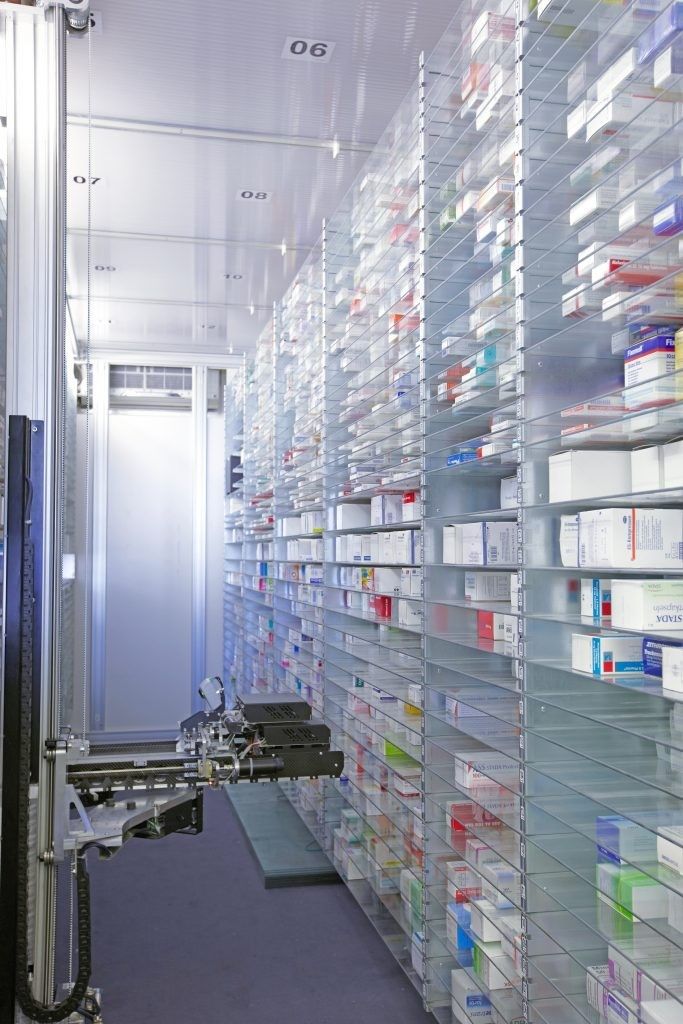 Connected systems
The importance of fast, accurate and trusted communication came into sharp focus during the height ofCovid-19.Fromsharing patient information to making rapid decisions, the ability to quickly share concise, relevant and consistent information across all departments has never been more essential to the running of pharmacy.
Digital platforms can enable amore integrated and connected care system which offers a holistic view for medical professionals and patient services. Health care professionals can be linked to one another and access the information they need, from pharmacist to GP, which allows different organizations to work together for better and more joined up patient care.
By having a connected healthcare system, this proactive approach maximises healthcare resources and provides flexible opportunities for communication with clinicians and patients self-managing their care. In turn, patients are put at the centre of their care.
Additionally, by utilising these digital platforms, a vast amount of data is harnessed, which can be used to analyse outcomes or offer new insights into medications and patient experiences. This information can then be used to benefit the health of the broader population.
As the pharmacy profession continues to evolve, keeping ahead of technology changes is vitally important. Technology can be used to streamline traditional core operations like the assembly and labelling of medicines, which will enable pharmacists to engage with new, developing core activities, primarily interacting with and advising patients. One size of technology will definitely not fit all, but pharmacists need to be aware of their options.
However, pharmacists must have an open-minded approach with some flexibility and "outside of the box" thinking when considering new solutions. Embracing technology can challenge current thinking, such as the introduction of barcode scanning into the workflow following the Falsified Medicines Directive.
Pharmacies can be fixed on not wanting to change their current workflow, and in doing so, may fail to recognise the benefits and wider efficiencies that other approaches can deliver.
Right technology
There are many reasons for pharmacies to invest in new technology, including reducing costs, increasing workflow efficiencies and automating processes. The key in selecting the right technology is to focus on the value of the investment, considering the anticipated savings, impact on productivity and qualitative benefits.
The value of an automated solution can help save valuable staff time, improve repeat prescription management, build patient loyalty and ultimately improve medication adherence, in turn boosting patient wellbeing.
Ready for innovation
It's essential to have the correct infrastructure in place in order for systems to work effectively and seamlessly. Key components of this include connectivity, hardware and service.
For a pharmacy, the link with GP surgeries is key, and the quality and reliability of connectivity to the NHS spine is vital to business continuity. Additionally, to have a smooth running PMR system, it's important to pick the right hardware, as well as finding out what is included such as who is responsible for maintenance, support and fixing any problems if they were to arise.
Pharmacies need a support service that is just as fast and reliable as the rest of their IT solution so that they can deliver a consistently good customer experience. Busy pharmacy environments will be ne f it significantly by being able to put their resources and time into more urgent tasks, rather than having to deal with any technical issues.
Digitising pharmacy environments has an enormous potential to improve patient care, increase safety and efficiency, as well as reduce staff time and costs. Pharmacists are the front door to the NHS in the community, which is why it is vital that they continue to embrace digital solutions and reap the benefits.
It's important that postCovid-19, the momentum for technology innovation is not slowed down, but continues to accelerate now and into the future.
Tracey Robertson is product director at Cegedim Healthcare Solutions.