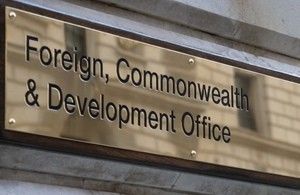 The UK is all set to host a summit with the Coalition for Epidemic Preparedness Innovations (CEPI), a scientific coalition, next year in order to raise funds for vaccine research and development.
The summit will support the UK and CEPI's goal of cutting vaccine development time by two-thirds, to 100 days, which could avert future pandemics and save millions of lives.
Foreign secretary Dominic Raab and health secretary Matt Hancock will join forces urging international partners, including the G7 countries and the EU, to come together to strengthen global health security.
The aim is to speed up vaccine development to prevent future pandemics and save lives. This will be boosted by a UK-hosted summit to raise investment from the international community.
CEPI's five-year strategy, published last month, aims at reducing the future risk of pandemics and epidemics, potentially averting millions of deaths and trillions of dollars in economic damage.
Its ambitions include cutting vaccine development timelines down to 100 days – about a third of the time that it took the world to develop a Covid-19 vaccine. The prime minister backed this goal ahead of February's G7 leaders' meeting.
This is supported by the UK government's new Pandemic Preparedness Partnership (PPP) to save lives from future diseases and prevent another pandemic.
The PPP which was formed in April will advise the UK G7 Presidency on how to meet the Prime Minister's ambition to slash the time to develop and deploy high quality vaccines.
Foreign secretary Raab said: "UK scientists and researchers have led pioneering work to create life-saving vaccines, now being rolled out in the UK and around the world. But, we need to be prepared for future pandemics. As we set out in the Integrated Review, we all need to work together to solve this global challenge. CEPI's work will help build a safer world for us all."
Health secretary Hancock said: "Global health is at the heart of the UK's G7 presidency. No one is safe until we're all safe. Only last week more global cases of Covid-19 were reported. We must all work together to strengthen health security. The UK's leadership in developing a vaccine that can be used around the world has been vital in the fight against COVID-19. We look forward to working with CEPI to speed up vaccine development, creating a global solution to ensure better preparedness for future pandemics.
The announcement came just ahead of the UK-hosted G7 Foreign and Development Ministers' meeting on May 3-5, with global health being on the agenda.
To help with their mission to end future pandemics, the government has already provided £276m to CEPI since 2018.