A passionate advocate of community pharmacy, Nizar Mawani continues to work full-time at the age of 80. He shared his story with Pharmacy Business editor Priyankur Mandav…
Nizar has been passionate about community pharmacy from the day he first wore his white coat. He celebrated his 80th birthday in October and continues to work as a full-time pharmacist.
Nizar was inspired by a childhood visit to a local pharmacy in Tanzania where he admired how the pharmacist communicated with each patient irrespective of their age or background.
"For me, the best thing about pharmacy is the satisfaction from being able to make a positive difference to people's lives. Secondly, I have enjoyed growing my business and being an entrepreneur that works to benefit my local community."
Over the decades, he has seen four generations from the same family and has a sizeable following of patients who trust him beyond his advice with medicines. He enjoys providing all the services that pharmacy has evolved in the recent years, from flu jabs to smoking cessation and blood pressure monitoring to various medicine reviews.
Despite having to isolate during the pandemic, and seeing it as a sign to retire, Nizar was ensuring the pharmacy was open every day irrespective of the costs. He would be in touch with patients, doctors and nurses to make sure they are being serviced by the pharmacy team.
"This was the first time in 50 years that I had been away from the pharmacy as a result of the Covid lockdown, and I missed the interaction with the patients with whom I had built up a trusting relationship over the years."
As soon as he was fully vaccinated, Nizar was back in the pharmacy in a hurry to support the team on the frontline, who were dealing with a massive wave of omicron infections in the community.
"I really enjoy being a pharmacist and serving the community – it's what keeps me going at this age."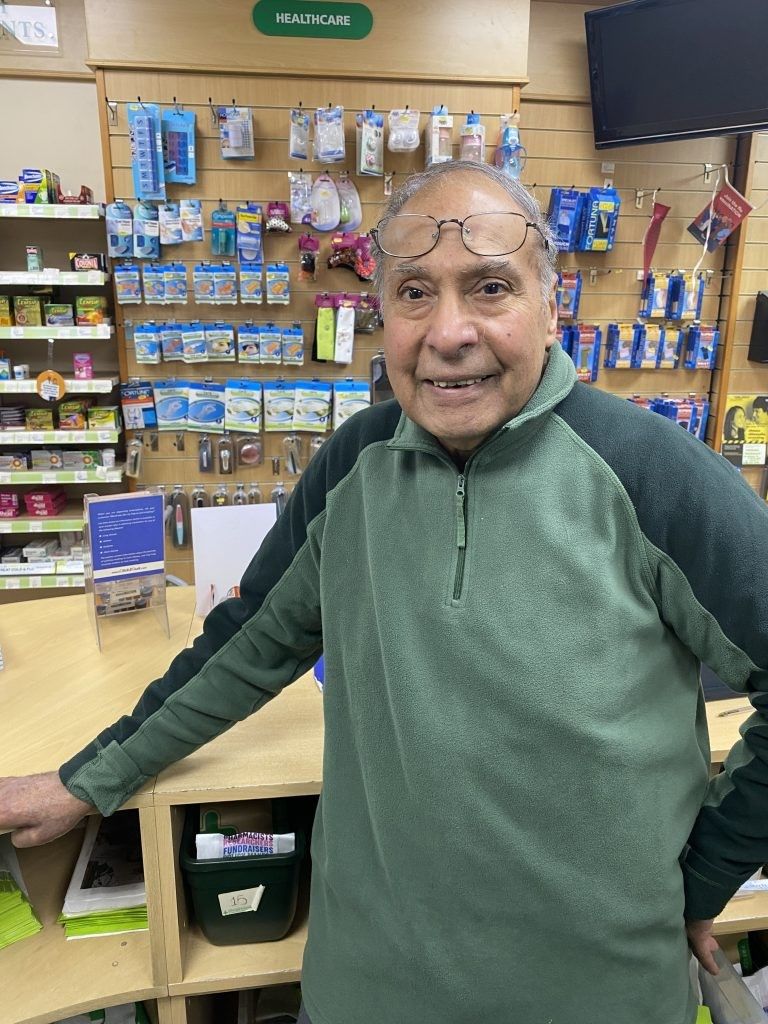 Beyond his professional duties, giving back to his Ismaili Muslim community matters a lot to Nizar. He has served in numerous voluntary roles in the community over the last 40 years, helping with social support, dispute resolution and supporting bereaved families by conducting the last rites.
"His Highness The Aga Khan (spiritual leader of Ismaili Muslims) has been an inspiration to my family and I, in his relentless pursuit for the dignity of each human, a good quality of life for all, and the best education accessible. It is in the latter where I benefitted all those years ago."
Most surprising of all, Nizar is also a prolific playwright who pens dramas on societal issues in Gujarati. He enjoys entertaining people through comedy performances because he believes "comedy is a way to lift people's spirits so they forget about their problems and see the bright side of life".
Nizar was sent to England from Mwanza, Tanzania, by his family in the late 1960s to pursue further education. He completed his A-levels at Loughborough and secured a place to read Pharmacy at Cardiff in 1966. There were less than 20 places on the pharmacy degree course at that time.
He always wanted to embark on a career as a retail pharmacist back home but the changing political climate in Tanzania at the time meant that he could no longer return home to start his pharmacy career.
"Do not come back. Stay there. The situation here is very bad," read the telegram he received from home, where properties of migrants were being nationalised.
"It was heart breaking. I was worried about my family and didn't know when I was going to see them."
Nizar had only just completed his internship in two London hospitals but wanted to work in retail pharmacy. After making several applications he finally landed a job in a small community pharmacy in the city as a relief pharmacist on minimum wage. He worked all over the UK and then in London for a number of years before settling in Southend-on-Sea in a pharmacy partnership.
He moved to South London in the late 1970s and over time, successfully acquired pharmacies in Mitcham, Colliers Wood and Wimbledon. Today, he continues to work in his Wimbledon pharmacy, where he still runs the operations 53 years after first qualifying as a pharmacist.
"The pharmacy is like the hub of the community with people coming in and out, no two days are ever the same. It is always busy with more and more people asking the pharmacist for their advice."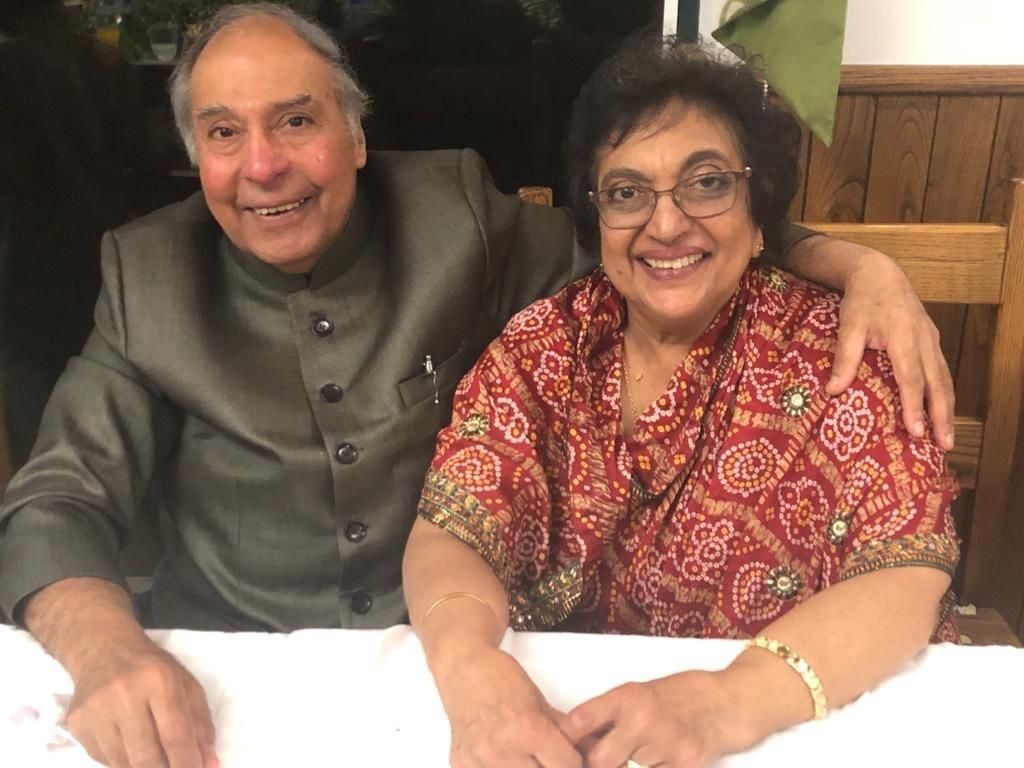 Nizar is married to Shirin, who is also a community pharmacist. They have two sons, and two grandchildren. "I am lucky to have the support of my family- they have played an integral role through their physical help, encouragement and moral support."
To celebrate his 80th birthday and over 50 years of service to community pharmacy, Nizar was given a tour of his alma mater – the School of Pharmacy and Pharmaceutical Sciences at Cardiff University, where he was presented with an award in the very same lecture theatre he studied in all those years ago. He was given the honour of being named a 'Redwood Legend' after the Redwood Building where the School has been located since the 1960s.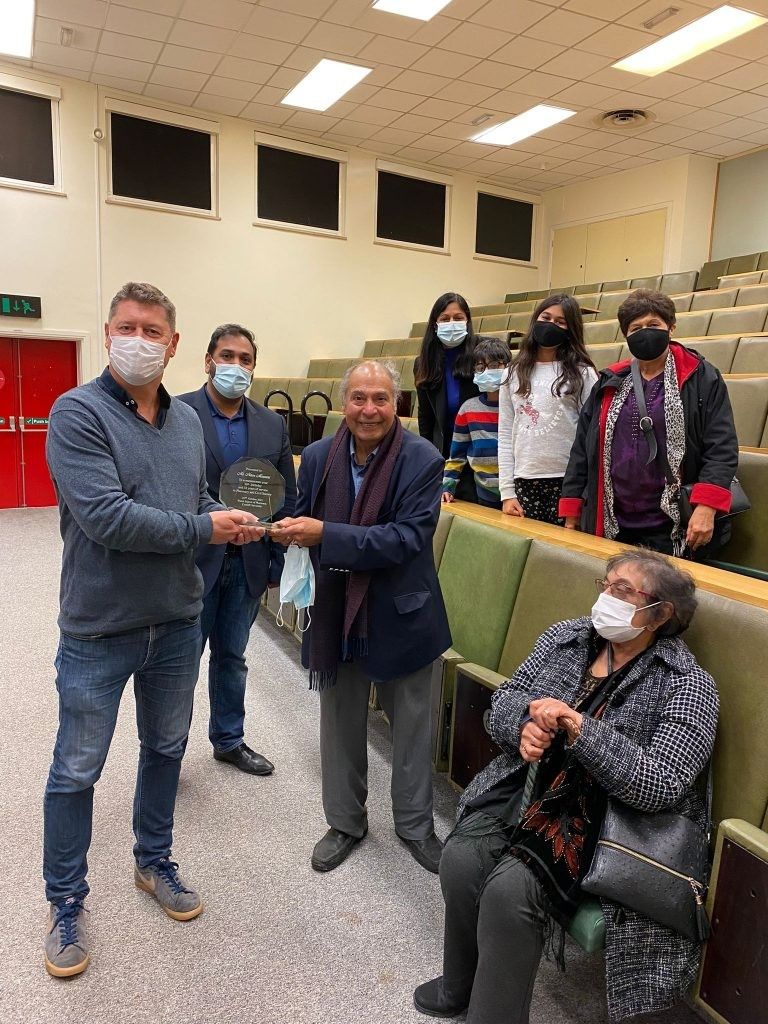 Deputy head of school Professor James Birchall, who helped host the visit, commented at the time: "It was a privilege for us to welcome Nizar and his family to our School. We really enjoyed reflecting on Nizar's stories and experiences from all those years ago, sharing in his happy memories and learning more about his impressive achievements throughout his pharmacy career."
Just weeks after winning the coveted Pharmacy Business Community Award in February, he was invited to attend a special reception hosted by The Prince of Wales at St James's Place, as one among a select list of 200 pharmacists from across the UK.
"I was truly honoured to be invited to such a prestigious event and have the opportunity to speak with Prince Charles. It was amazing to be recognised for my services to pharmacy. It is a profession I am proud to belong to, and I can honestly say that I still enjoy going to work every day as a pharmacist."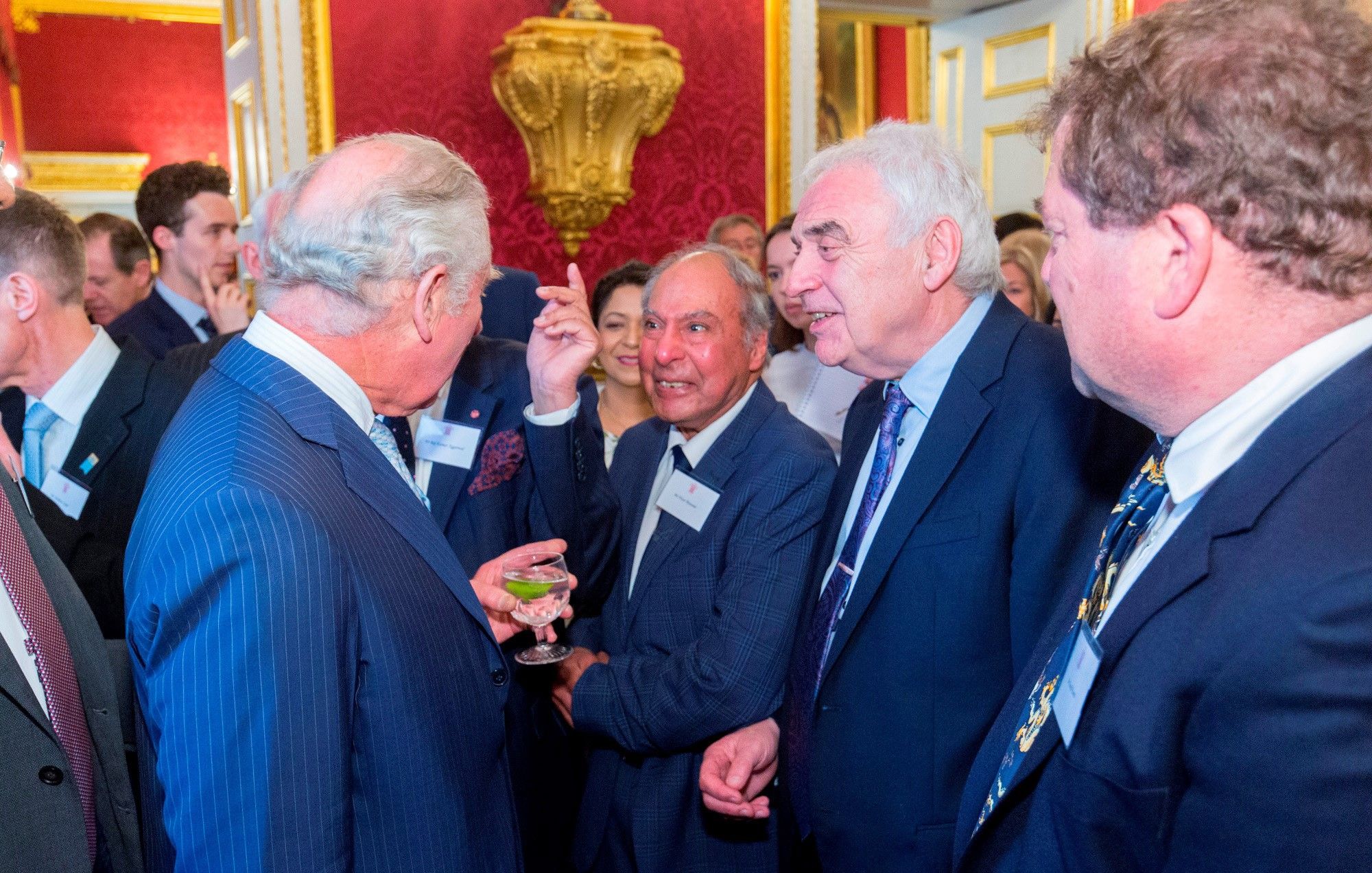 Nizar Mawani won the Pharmacy Business Community Award 2021.
Pearls of wisdom: Nizar Mawani
Treat all your patients with respect – they are the reason for us being there.
Listen to all your patients' concerns, as we may be the only person they choose to confide in.
Always give honest advice, even at the expense of your own commercial interest.
Be calm and understanding, even if the patient seems unreasonable.
Look after your staff and make sure your team finds you approachable.
Seize the opportunity to offer services in your pharmacy – this is the future of healthcare.
Engage well with GPs and other local organisations, collaborate wherever possible.
Keep up-to-date with technology but remember it cannot replace the human element.
Always be open to feedback, learn from mistakes and make improvements as needed.
Be kind to staff and patients … and to yourself by having a good work-life balance.
Rapid fire with Nizar Mawani
What are you most proud of?
My community, my family, and my grandchildren.
Who is your inspiration?
I mentioned HH The Aga Khan earlier as my inspiration to serve. I also admire Dr. Julius Nyerere.
What gets you up in the morning?
Other than my alarm clock, knowing that my work and friends await me.
What keeps you awake at night?
Other than my prostate, I sleep well. I do worry whether the generation growing up today will get the same opportunities that I did.
How do you unwind?
Very long walks which I started during the lockdown. It really helps me.
When do you plan to retire?
What's that…?
NPA or RPS?
Are both allowed? Hmm.. I guess the NPA included me in their 100th anniversary celebrations so I am very grateful to them.