Brian Chambers explains how AAH always strives to help contractors by offering them the best possible deals in each transaction and ensuring medicines reach pharmacies on time, every time. He spoke to Priyankur Mandav…
Brian Chambers looks at community pharmacies as the healthcare hubs of the future. Being right at the heart of community health and wellbeing, they can be relied upon as the first port of call for patients who need advice, assessments and triaging, he said.
"Their contribution over the past two years has been phenomenal – just look at the way they rose to the challenges of the Covid-19 pandemic."
Brian is very passionate about the independent sector with whom he connects on many levels. One of his closest childhood friends owns a small chain in Scotland which has allowed him direct access and a profound understanding of all the highs and lows of running a community pharmacy business. In England, he has enjoyed professional relationships – dating back 13 years – with a number of independent pharmacy contractors with whom he speaks on a daily basis.
Therefore it's safe to say that Brian gets community pharmacy. He has witnessed the sector's peaks and troughs from very close quarters and appreciates the pain points of a contractor – lower margins, drug shortages, cash flow struggles, rising costs, staffing worries and everything else imaginable.
Great opportunity
Yet he is quite sanguine about the future of the sector. "Pharmacy is already ideally placed to provide quality health services to consumers when and where they live, and to be responsive to their communities. In the years ahead, they will not only survive, but thrive."
Brian argues that the decrease in traditional access to GPs since the start of pandemic has helped community pharmacy become one of very few accessible points of care within primary care. He would like bricks and mortar pharmacies to capitalise on their unique strengths and continue to develop patient relationships which have been and will always remain a key differentiator when compared to the likes of Amazon and all other distance selling pharmacies.
"The pandemic has raised pharmacy's profile and the sector must make the most of it," he said.
With the NHS currently under tremendous pressure, pharmacies have a great opportunity to play a pivotal role in supporting primary care by offering a range of enhanced and advanced NHS and private services in the community.
Covid-19 has already expanded community pharmacies' remit by allowing them to get involved in numerous key tasks – on top of ensuring smooth drug supply and providing healthcare advice – such as patient screening and contact tracing, providing safe space to victims of domestic violence and setting up vaccination centres, to name but a few.
This expansion of skills and resources has consolidated nationwide recognition of pharmacists as essential members of the healthcare workforce, and pharmacy has demonstrated its value for patients and the NHS.
"Patients are increasingly health-aware and want to take control of their wellness before symptoms arise. This could be a great opportunity for community pharmacy to not only support their local communities but also add new revenue streams," said Brian.
He added that standalone independent pharmacies or small chains "are better placed than anyone else to deliver what we think pharmacy will become in the future – a hub to improve health outcomes of patients and not just dispense medicines."
But flat funding for nearly a decade now and rising inflation have drastically impacted the profits contractors could make through dispensing. When asked how AAH Pharmaceuticals helps owners of independent pharmacies earn more retained margin, Brian quipped: "By buying better."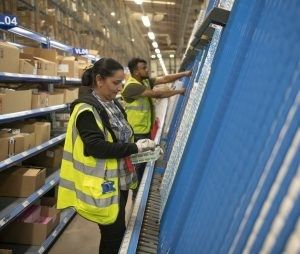 Transparent value
He recognises what his company needs to do in order to continue being in a position to help community pharmacy.
"We need to invest in our core business, and our core business is wholesaling. We must be a brilliant wholesaler and we must give our customers great transparent value on their procurement. If we don't, we are failing.
"How can we make our customers lives easier and more profitable – that needs to be at the core of everything we think and do. Making our customers lives easier means they can run a more profitable business.
"If we lose sight of that, we will find ourselves investing our time, money, effort and resource into things that do not make their lives easier, and do not help them run a more efficient and profitable business, and if that's where we find ourself, we are failing.
"We absolutely must invest all our time, effort, money and resource into being the best possible wholesaler we can be – making it as easy as possible for our customers to engage with us, and give clear and transparent sourcing value.
"That I think is what our customers want from us, and I think that is what we can do to help them thrive in what is undoubtedly a very difficult time for pharmacy.
"The more efficient we are as a business the cheaper we can offer our products for. The more cost effective we can be at running this business, the more cost effective we can be in terms of offering great value and pricing to our customers."
Brian also talked about the need to be more transparent with his customer base – by helping contractors understand in very clear and uncomplicated terms what exactly they'll be paying for.
"I would encourage pharmacies to challenge us to be more transparent, challenge all their wholesale partners to be as transparent as they can," he said.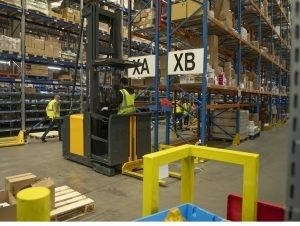 Discount structures
As head of wholesale commercial at AAH, he believes that allowing customers access to information will give them the opportunity to constructively critique the business which, in turn, will help improve the service and potentially benefit both the customers and the company.
For example, he wants to simplify AAH's discount structures and pass the information along so his customers can understand what they're paying for.
"I would like to remove the complex discount structures, remove terms that appear to be really difficult to understand," he said, adding: "Our core business is getting drugs to customers on time, maintaining integrity of supply chain and giving them great value."
Brian believes that by becoming more transparent AAH can improve efficiency and save time for more productive work which will help the company invest in fulfilling "our customer's needs to the absolute best of our ability".
"Things we can continue to do and will do is invest in our digital platforms and improve the functionality on those sites. We don't want to remove the human touch, that is fundamental to how we will always work with our customers, but we can make it much easier for our customers to engage with us through digital platforms, and we will continue to spend money on that.
"The quicker and easier we can make it for our customers to escalate and solve queries, the better and more efficient and profitable business they can run, so we must not lose sight of this.
"We are investing in our warehouses, on staffing, on our delivery drivers. We have invested in a fleet of brand new vans. We continue to look for ways in which we can invest in automation so we can offer a better distribution service to our customers.
"It's about having a first class distribution network so that we can get to our customers on time and improve functionality."
Top Tips from Brian Chambers
Value – the core focus of any business needs to be making sure that revenue streams are maximised. Dispensing is still the number one income stream for community pharmacy and while that remains the case, procuring the best value products from the supply chain is key to survival.
Transparency – challenge the wholesaler to demonstrate what they are charging for products and to remove the complex discount structures to help you really understand what you are paying for goods and services.
Communication – if you think your wholesaler is spending time, money, effort, and resource into solutions you don't want, make sure they know that, and make sure they know exactly what you do want from a wholesale partner, and insist that they focus their time, money, effort, and resource into exactly that.
Services – there is a huge opportunity for pharmacy to play a bigger role in healthcare service delivery and could drive a different approach to success in pharmacy, but we need to lobby hard to get the income any extra services deserve.
Digitalisation – the human touch will always be vital for community pharmacy, but we must be prepared to embrace digitalisation – in both the day to day running of the business with patients and customers, but also with supply chain partners and web-based service and value offerings.
Community – the pandemic has shown the important role local pharmacies play in the community. Linking with other healthcare providers in your community ensures a more efficient and seamless service for your customers.