With the government gearing up and pushing community pharmacies in England to adopt the hub and spoke dispensing model, stakeholders of the sector and industry leaders analyse the pros and cons related to the new concept.
The model rose to prominence in 2015 in community pharmacy and the medicine supply chain in the UK, and has undergone a few consultations and reviews at the professional and governmental level since then.
From a broader perspective, the industry agrees that the model will bring in efficiency to the system, much needed amid community pharmacy's flat funding settlement in England, at the same time highlighting some real challenges.
The National Pharmacy Association (NPA) has so far released three reports on this matter and a review of the challenges and enablers of the hub and spoke in the UK in 2016. Besides, a review of international evidence and the report of a roundtable meeting was brought together in the supply chain with government and regulators in early 2020.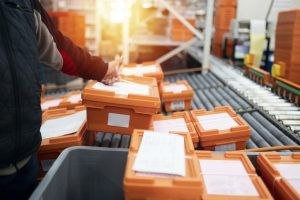 Speaking at a Sigma Webinar on hub and spoke model on November 16, Gareth Jones, head of Corporate Affairs, NPA highlighted the findings from the three reports, saying, "there's not a huge amount of international experience of hub and spoke despite the technology to enable it having been available for many years."
He cited the example of Netherlands where about 30 per cent of independent pharmacies use the model.
"So in an established market, some see a benefit, but the majority do not. And we've also heard that hub service fees there rose, which did cause a problem for some independents".
Jones noted some barriers to implementing the hub and spoke dispensing, including "supply chain restrictions such as DTP (Direct to Pharmacy) scheme that exists in the UK market, the risk of some wholesalers having an even greater market share and the new costs such as the hubs."
Meanwhile, he highlighted some enablers of the model such as it would free-up the pharmacy staff from the dispensing role, allowing them to take up more clinical services. Additionally, he noted that clear standards would enable the hubs and spokes to deal with each other with competence.
Jones stressed that independent community pharmacies should make no assumptions that the new model would reduce costs, be safer or release capacity "in the way that it may be needed."
Earlier this year, the association sought a review of the model by the Competition and Markets Authority (CMA) to ensure fair competition and better functioning of hub and spoke dispensing.
NPA has urged the government to provide a level-playing field for all in the sector by ensuring that pharmacies that do not have access to hub services, or choose not to use, are not disadvantaged.
Legal impediments
On legal obstructions for implementation of the model, Susan Grieve, principal pharmacist, Medicines and Pharmacy Directorate, Department of Health and Social Care (DHSC) said "currently medicines legislative framework only allows it across pharmacies that belong to the same legal entity."
In 2016, the department consulted removing legal impediment to implement the model across different legal entities, but since England was part of the European Union making amendments was tough.
After Brexit, the DHSC has the power to change legislation to allow all community  pharmacies to operate a hub-and-spoke dispensing model, irrespective of whether they are part of any chain or an independent, which had hitherto not been allowed.
Earlier this month, the department published its response to a first consultation in 2016 that paved the way for further discussion and resulted in proposals to change the law around the new dispensing model.
Grieve said there were calls from the industry stakeholders for greater clarity and concerns around liability for dispensing errors, speed of access to medicines in an emergency and the risk that patients may have less access to pharmacists.
She added that with the Medicines and Medical Devices Act 2021 coming into being earlier this year, may allow DHSC to remove legal impediments around the hub and spoke.
She said: "The actual provisions to remove the impediment across legal entities will be made via secondary legislation which hangs off that primary legislation."
Given the expanded role of community pharmacies under the community pharmacy contractual framework, hub and spoke can prove beneficial as "we need free pharmacists and their teams up from the more routine aspects of dispensing".
Advocating the model, she said it is beneficial "especially if you're able to combine that with automation".
However, "if it doesn't work for people's business model, then we wouldn't expect them to do it.
"Every unit will have different benefits for different pharmacies, and also depending on how much they want the hub to do for them. So, we don't expect to be prescriptive about that. We expect each pharmacy to think themselves play more touched on, you know, you might even want to work with two hubs."
Role of GPhC
On role of the General Pharmaceutical Council (GPhC) in regulating hub and spoke, Duncan Rudkin, chief executive and registrar of the independent regulator, said that "the council is very much committed to using its regulatory levers and influence to really be proactive in enabling and supporting responsible innovation."
Seeing a new opportunity in the model Rudkin said the council will continue to provide assurance of safety and promote activity to improve standards of care, he said.
He added that GPhC will cover a variety of works related to policy, guidance and communications activity along with inspection to support the new model.
In case of legislative changes, the council will consider "whether any particular additional guidance is required from the GPhC."
Rudkin explained that at times council produces more detailed guidance setting out its expectations from the profession.
"We'll certainly consider whether we would need to do that for hub and spoke. There are some relevant themes that one can trace through, for example, in the guidance that we've already produced for distance selling pharmacies, including those online".
GPhC will also work closely with other organisations and agencies in this regard such as the Medicines and Healthcare products Regulatory Agency (MHRA).
He added that with expansion of clinical services in community pharmacies, the council is continuously working with its inspector colleagues to make sure that they're ready to inspect.
"Likewise, with more technical services, we are aware expanding the range of skills available to the inspection team, either through inspectors directly or through on call support for them to make sure that they're equipped with the with the right technical questions to ask when they're seeking assurance around how people are applying the standards."