A new injection that reduces treatment time for women with HER2 positive breast cancer, is now being administered to patients in LloydsPharmacy healthcare centres in Cardiff, Wales and Newcastle, England, the pharmacy chain announced on Thursday (May 27).
Working with local NHS Trusts, LloydsPharmacy Clinical Homecare is one of the first healthcare providers to be administering the recently approved Phesgo injection in a community-based setting, helping to bring care closer to home for metastatic breast cancer patients and significantly reduce treatment time.
Rhiannon Walter-Davies, principal pharmacist at Velindre Cancer Centre said: "We are always exploring ways in which we can widen and improve cancer treatment options for our current and future patients and our partnership with LloydsPharmacy Clinical Homecare supports us in that vision.
"For more people than ever, cancer has become a long-term condition rather than an acute disease, and our priority is to provide safe and effective care whilst ensuring patient choice is at the heart of our service. So many of our patients have already benefited from receiving care closer to home and we look forward to many more experiencing improved health outcomes now that we are able to administer this innovative new injection in a community-based setting."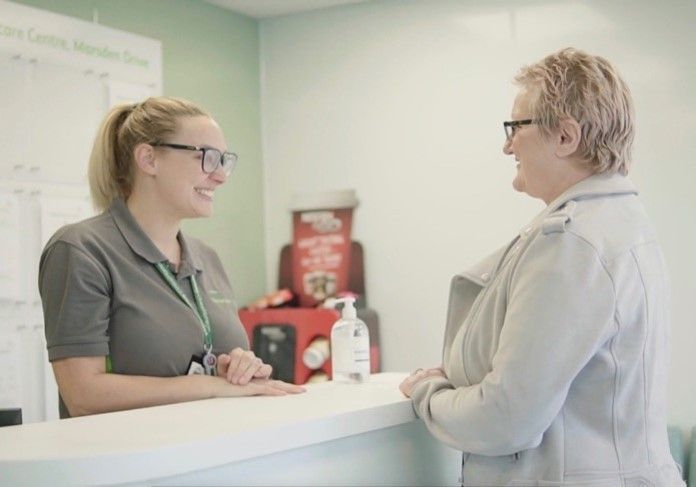 The new breast cancer treatment, which is administered by a LloydsPharmacy Clinical Homecare oncology nurse, was initially introduced at the LloydsPharmacy Healthcare Centre in Cardiff, which is a partnership between Velindre Cancer Centre and Tenovus Cancer Care.
It is now also available at the LloydsPharmacy Healthcare Centre in Newcastle, with Royal Surrey and Scunthorpe clinics launching in the coming months.
The Phesgo injection, developed by manufacturer Roche, is a newly combined remedy of Perjeta (pertuzumab) and Herceptin (trastuzumab) with hyaluronidase. This was previously given as separate intravenous infusions, it is now being delivered as a single subcutaneous injection into a patient's thigh in combination with intravenous chemotherapy.