The retailer is trialling a range of over-the-counter medicines and health products in 20 of its stores
UK's health and well-being chain, Holland & Barret (H&B) is trying to widen its customer appeal by stocking a range of branded medicines.
The retailer added a new list of medicines and healthcare products in 20 of its stores as part of a limited trial last month.
The new list includes branded products like cold and cough, painkillers, women's health, gastrointestinal, skin treatments and hayfever.
These exclusive stores now offer a curated selection of products, including E45's skin treatments, Olbas' decongestant oils, and Jungle Formula's insect repellent.
Holland & Barrett spokesperson told Pharmacy Business that they want to "enable their customers to take better control of their health and stay well."
"At Holland & Barrett we're known for offering a wide range of innovative products to help our customers stay well, however, they've told us that sometimes they would like more immediate relief too.
"That's why we're trialling a selected range of medicines and healthcare products in around 20 stores, which is a range extension to give our customers more options to take control of their health and wellness," the spokesperson said.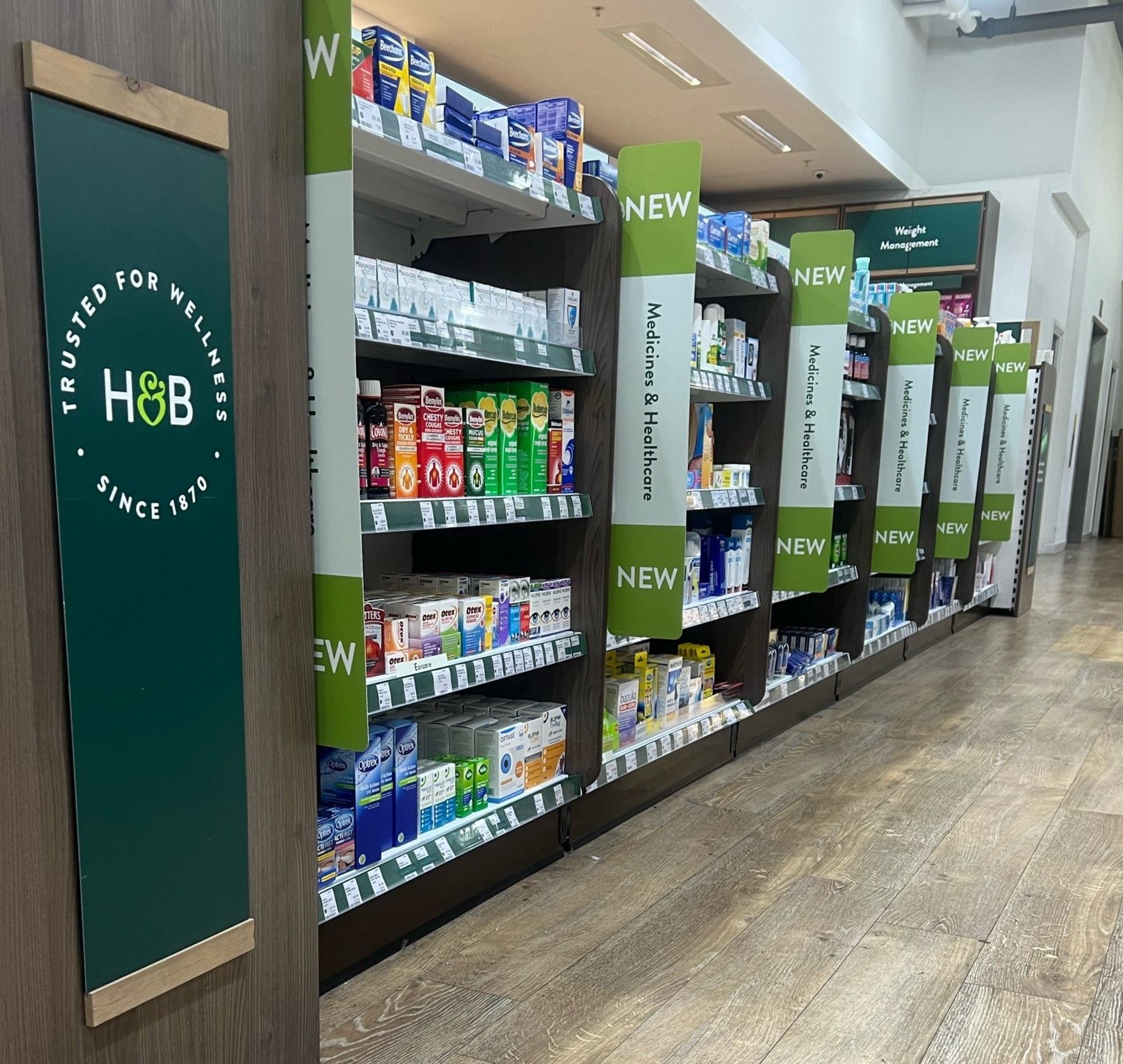 The British multi-national chain traditionally sells specialist health and wellness products, including vitamins, supplements and more recently speciality diets.
However, ever since the owner LetterOne completed a deal to buy back its £700m debt, the retailer has been investing heavily to improve its stores and customer offers.
Michelle Riddalls, CEO of the Proprietary Association of Great Britain (PAGB), commented on strategies to improve the line of products in the stores.
She said: "Holland & Barrett's decision to widen their portfolio to include over-the-counter medicines is positive news for consumers; this will help even more people to self-care and take ownership of their health and well-being.
"We're also delighted to announce that Holland & Barrett will be joining PAGB as members."
As part of its new strategy, H&B is also expanding its presence in areas of the market that relate to its core health and wellness offer.
However, it could threaten the OTC revenue streams of the community pharmacies.
Gareth Jones, NPA Director of Corporate Affairs, said: "The public comes to community pharmacies for a wide range of reasons including the opportunity to get advice and clinical services from a pharmacist, to collect prescription and pharmacy medicines, as well as to purchase OTC medicines.
"Millions of people go to community pharmacies every week and that won't change significantly with one additional retailer offering OTC medicines."