Professor Mahendra Patel was felicitated by the Nigerian Medical Association across Great Britain
Senior academic pharmacist, Professor Mahendra Patel, recently received an award for his outstanding contribution and support for the Nigerian community in the UK.
The Medical Association of Nigerians across GB (MANSAG) conducted its two-day annual General and Scientific Conference on October 27 and 28 in London.
The theme of the conference focussed on "Transforming Health Outcomes" to celebrate the contributions Nigerian doctors make to healthcare systems in the UK and globally.
Dr Patel delivered an inspiring keynote speech on "Making clinical research equitable for the UK Nigerian community".
The speech was designed to explore the challenges, solutions, and successes influencing research programmes aimed at transforming health outcomes for the Black, Asian and ethnic minority communities. 
Moreover, he has also extended his support for helping to tackle the decades of "health inequalities " faced by Black and South Asian communities through a concerted effort to make research more inclusive and equitable.  
Dr Patel expressed his gratitude to Pharmacy Business, saying: "Engaging with MANSAG, the Medical Association of Nigerians across GB at their annual conference, and to some extent initially feeling anxious but soon becoming an integral and valued member of this very welcoming and highly receptive Nigerian community.
"It was notably one of the most uplifting and inspiring experiences I've ever had when it comes to working with and engaging communities from diverse backgrounds.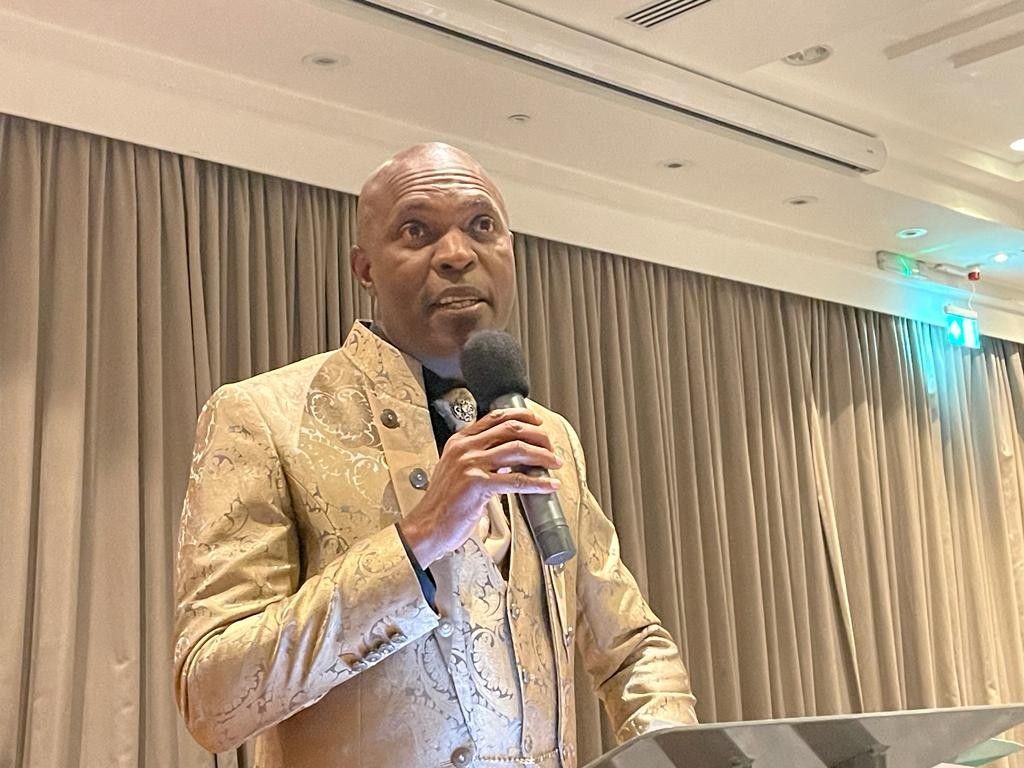 He further added: "For decades, and even today, we continue to label certain communities as not wanting to come forward when it comes to engaging in clinical research for various reasons including previous experiences, mistrust, lack of communication etc.
 "Yet, I found quite the opposite with this Nigerian community who want to be involved and be supportive in every sense. We just need to make the right kind of efforts to engage with them," he said.  
"We have to invest long term with time, resource, and energy if we are to genuinely understand diversity, cultural behaviours and attitudes and to build strong bridges through community outreach work that are meaningful in helping address inequity in both health and research. This is a fabulous opportunity through pharmacy as part of the national IPP plans.
"Whilst all awards are special, this one from MANSAG was special and different. I'm humbled, to say the least, and deeply grateful to the Nigerian community for honouring and recognising our outreach work with the community. It will have a special place in my home and my heart," he said.
Dr Patel believes that "building trust from very low levels needs sustained and dedicated investment with robust support and proper means of community outreach work if we're to effectively and genuinely address the decades of health inequalities that Black and South Asian and ethnic minority communities have had to live with." 
MANSAG's president, Dr Chris Agbo, hailed Patel for his work, he said: "It was an absolute pleasure to have Professor Mahendra Patel from the University Of Oxford at the annual conference.
"It is rapidly becoming a very strong and unique collaboration helping to raise the awareness of the importance of research equity and engaging the Nigerian community in clinical trials in ensuring research is more representative and meaningful.
He added: "It's important Nigerians and the wider Black community is involved from the developing stages of research, the delivery of research and the taking part in research as participants if we are to help address health inequalities more effectively truly.
"We are very grateful for the work Prof Patel and colleagues are doing, and as MANSAG we are all looking forward to this exciting collaboration between MANSAG and Centre for Research Equity at Oxford."
In 2021, Dr Patel Professor Patel was recognised in Queen Elizabeth's annual New Year's honours list, and was awarded an OBE for his "services to pharmacy."
Moreover, he played a leading role in the national urgent and priority public health with the Principle and Panoramic trials for COVID-19 led by Oxford University.