Winner of the Pharmacy Business Local Health Initiative of the Year, Amarjit Singh Gill speaks about his good, bad and ugly years as a community pharmacy contractor for four decades.
Amarjit Gill counts himself among the lucky ones to have made a reasonably successful career in community pharmacy for two reasons: first, he got an offer to buy the pharmacy he did his in pre-reg in – quite out of the blue; and second, the timing of the opportunity – perfect for him to get into business mode after two years of hard grind in a hospital setting following his training after he graduated from the University of Brighton in 1982.
Although it wasn't at all easy in the early 80s to find a lender willing to invest in a "fairly fresh" graduate, his family connections came to his rescue. His father knew a London-based banker who would help Gill. He sealed the deal albeit committing to pay an interest "much higher than the going rate at the time".
But it was worth it, he reflects. He could buy an already established business which meant he didn't need to worry too much about having to go through some of the usual groundwork to get his pharmacy up and running. Having already worked there, he had a "personal connection" with the community and he got on quite well with some of the existing members of staff.

Gill took the financial pressures on his chin and broke even in a few years. "I used to work until 9pm, seven days a week for years for a good twenty years", ordering stock, managing inventory and planning for the next day.
He hasn't had the time to look back yet and has run the same pharmacy for 40 years, while saving enough to open another branch in the process. And it helped that his partner, who worked as a probationary offer, looked after the family and the household almost single-handedly. He is a proud father of a son who's a dentist, a daughter who's a GP and a younger son who chose to become a police offer.
"Now I have taken a little bit of a back step. I spend a lot of time with my grandchildren but work does take centre stage even now. At the moment I am trying to concentrate more on services which I enjoy very much. And I have staff whom I can rely upon to look after the day-to-day operations of the pharmacy."
Gill Pharmacy on Kings Street in Southall, west London is open 365 days a year, 7 days a week. It's a stunning and quite spacious community pharmacy which looks recently refitted although that was done over a decade ago – such has been its maintenance.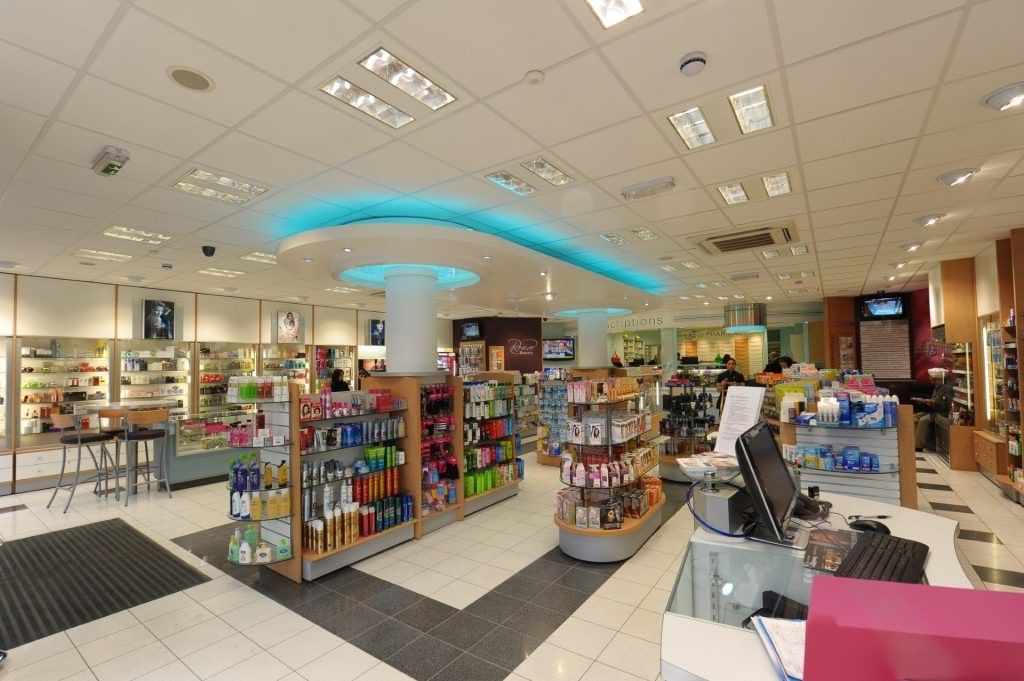 Working to tackle health inequalities in his local area and as a pillar for community health, Gill looks to ensure all his patients can be spoken in their most fluent language to ensure key messages are always passed on. He speaks a number of South Asian and African languages with relative ease – having been born into an Indian business family in Kenya and having spent his first 18 years in Nairobi.
"Because I speak Swahili, patients from the Somalian community come to me asking for advice – they feel they can open up and I understand their issues better than the GP whom I explain: 'This is what they actually mean'."
He has also been, over recent years, fully engaged in offering a full range of clinical services – both private and NHS – which range from travel vaccinations to phlebotomy and Covid vaccines where he was delivering over 400 per week from a cordoned-off section of his retail space.
"This month I am taking two of my staff members to Greenford (in west London) where we have been invited to run a health clinic. I like doing this stuff because it's so engaging and I enjoy talking to people in the community, hearing about their health woes and helping them overcome those be it with blood pressure, diabetes, asthma and the like."
Gill has, over the years, run numerous similar camps in temples, community halls and other places. More recently, and due to the success of the Covid clinic, he has been offering polio vaccines to school-aged children. To take pressure off general practice, he think NHS England should immediately move this service to community pharmacy. "We can deliver this service as well as all children vaccination services with relative ease. To me it's a no-brainer."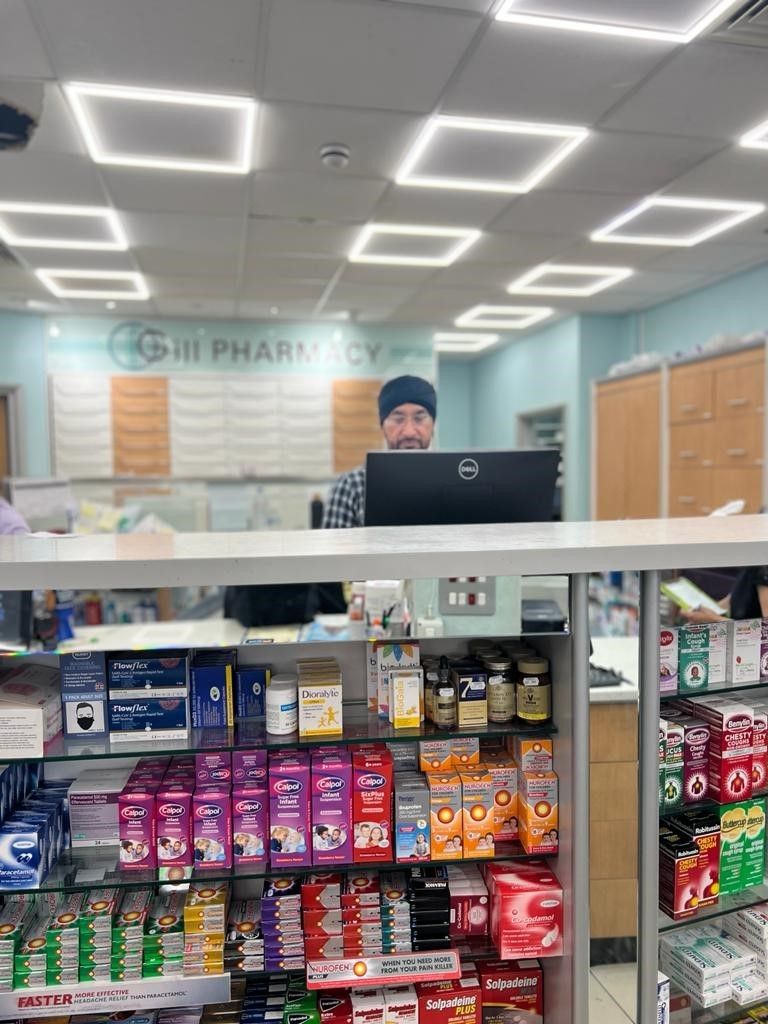 But substance misuse service is one that gets Gill the most excited. Having completed a Master's degree programme in substance abuse and with all these years of experience dealing with all sorts of patients, he has developed an authoritative position in the community and helped many of his patients return to leading normal lives.
"It works both ways: I like working with the clients and they like coming to me."
He thinks community pharmacists have a very important role to play in this service space by providing a supportive and non-judgemental role to aid in patients recovery journeys.
Gill's mantra is "to treat methadone clients just the way I would treat any other client" and not to alienate them.
"We are not weary of them. After all, they are human beings. It's not their fault that they are on methadone. They have a lot of issues behind them. I understand them and I treat them the same way as I would treat any other patient. They are quite open with us."
He has four pharmacists in employment in his two pharmacies and he hires them from South India. Because he sponsors their visa, they remain "quite loyal" for a number of years. One of his recent hires went on to become a pharmacist after completing his two-year (this duration depends on home country qualification) conversion course while working at Gill Pharmacy as a dispenser.
But Gill is not happy with the state of affairs in community pharmacy since the funding cuts. He thinks he's been just about breaking even and had to, in recent years, work much harder than before.
In his induvial circumstance, he says there are way too many pharmacies in my local area which means that there are fewer patients for each pharmacy.
"Southall has always been a very crowded part of London but look at the number of pharmacies that have sprung up – out of nowhere – in the past few years, do we need these many?"
He isn't optimistic that the sector will ever get adequate funding unless there are seismic changes in the system. He has been mulling over hanging his 'coat', which he things "will be sooner rather than later". The reason is the stark reality of having to deal with a lot of financial woes and added pressure at all fronts.
"You look at the ever rising costs. I've just made a payment of £20,000 towards my energy bills, I will consider myself lucky if I can find a locum for £40/hour, the drugs reimbursement is a losing cause, the daily issues of sourcing medicine means dedicating a member of staff for an entire day and then I have another person dealing with the GPs all day – the operating costs are so high. How can a contractor make a profit? We can't operate if we lay off our staff.
"I think a locum will make a lot more money than a contractor. That's the reality of community pharmacy. We are in a terrible mess, quite ugly, to be frank."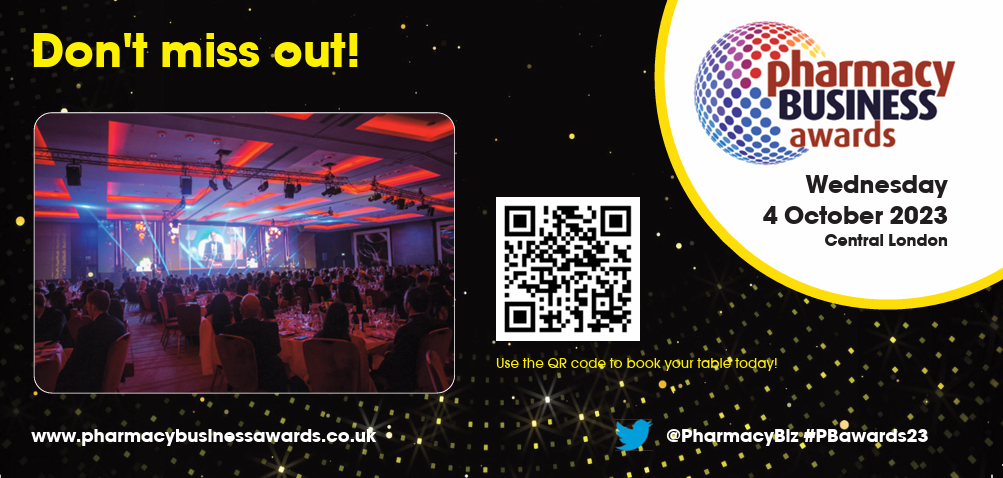 Gill's Top Tips for aspiring pharmacists
Pharmacy has a broad number of career options: industry, community and hospital. Don't be afraid to explore as many as you can to see what suits you and your interests.

Always own up to any mistakes that you or your team might have made. It's better to be honest with your mistakes and learn from them than try to cover them up and dig a deeper hole for yourself.

Always keep up to date, always keep learning to improve your skills and knowledge base to give your patients the best care you can.

Learn from the team around you, whether it be from counter assistants to dispensers and technicians, some may have been in the career longer than yourself and have the wisdom, knowledge and advice to pass on.

Never judge any patient or staff or team member, you never know what they might be going through, and to put yourself in their shoes for a moment, and always be kind, considerate and caring when responding.