Chief executive of the Pharmaceutical Services Negotiating Committee (PSNC) Janet Morrison has said government ministers are looking at the future of community pharmacy in England in a "bigger way" and have a vision to go "beyond the Scotland model".
"I think they believe they're going beyond the Scotland model," she said, in her closing keynote at the 7th Annual Pharmacy Business Conference held in London on Sunday (May 14).
Giving her views on the latest government funding — worth £645 million — for community pharmacy, the head of pharmacy negotiator, added: "Their thinking is for the future in a bigger and a more forward-thinking way."
She added it was for the first time that community pharmacy has been seen "as part of primary care in a really fundamental way that gives us hope for the future".
Morrison said the new funding uplift was effectively "for five quarters of activity," arguing that the common condition service won't start before December or early in the New Year due to the time it would take to get the IT systems up and running to support the rollout.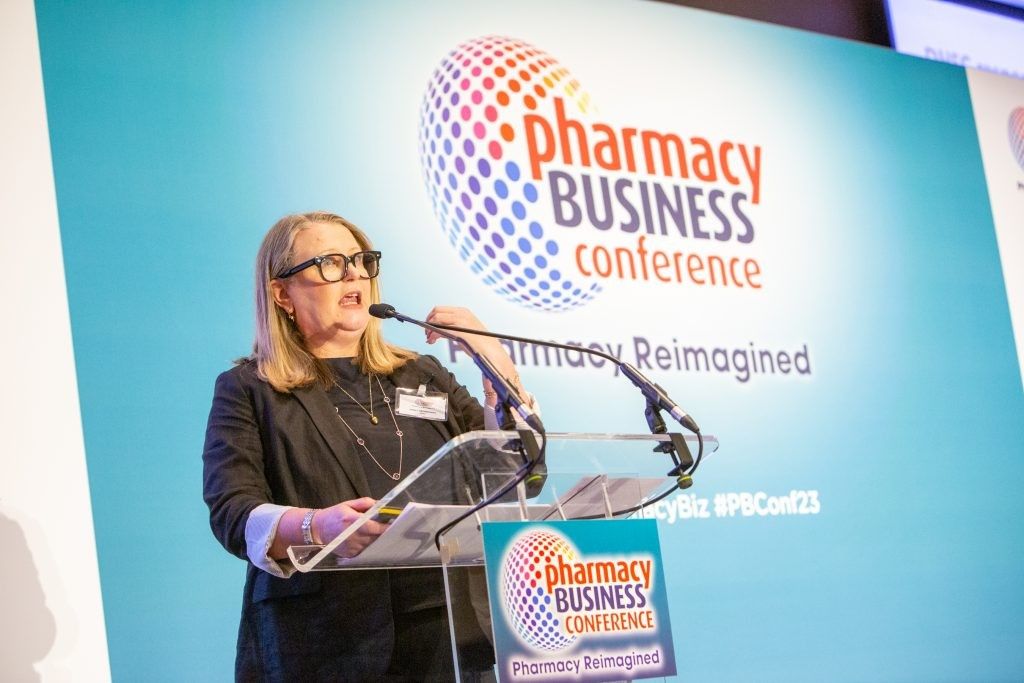 "That's actually a bigger uplift than 12%, it's about an 18% uplift," Morrison clarified.
She continued: "It's a really significant commitment and it comes on the back of that £100 million we got last year as well. So it starts to feel like a really big investment is being made."
Morrison said this was the most significant investment in community pharmacy in well over a decade and that it followed hard negotiations, however noting that there were several outstanding and urgent issues that needed sorting such as workforce pressure amid a conspicuously absent workforce plan for a sector facing crippling shortages of pharmacists and pharmacy technicians which has been exacerbated by recruitment elsewhere within primary care.
She noted that the ongoing shortages of pharmacists was a major issue for contractors amid spiralling locum costs as well as the flexibility of locums in terms of delivering services.
Money can't be whole solution
"How are we going to make that happen? Money is part of the solution but it's not the whole solution. So those are the things we will have to work through in these fast-paced negotiations."
The devil is in the detail, she said, adding that it will be interesting to find out elements below the headlines and "to understand how it will roll out and how it will affect our core capacity and capability in pharmacies' critical impact on contractors."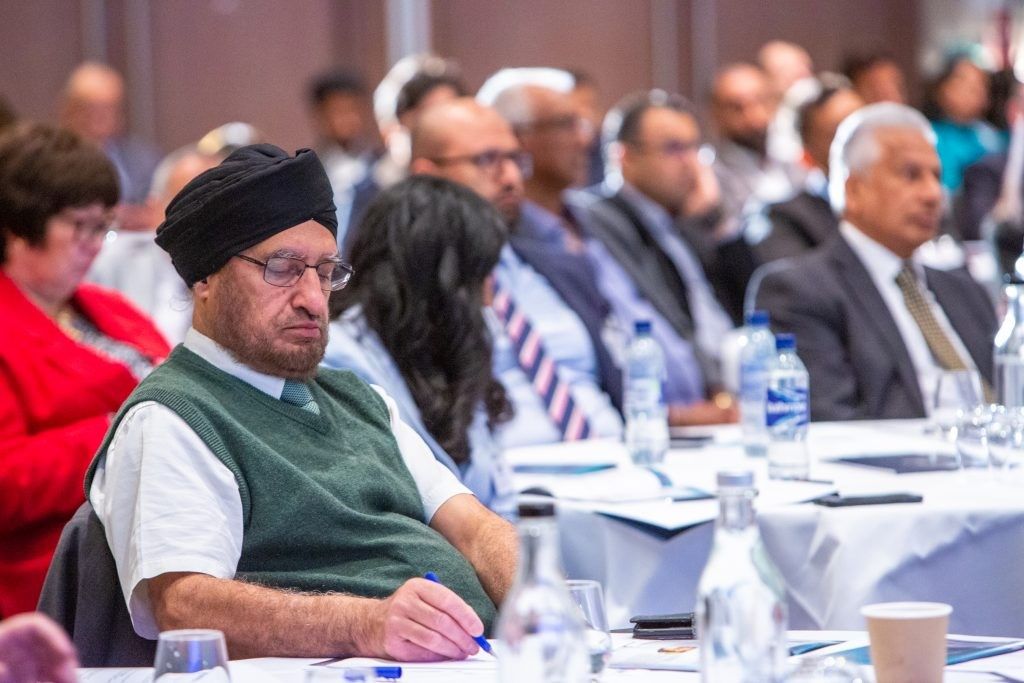 Morrison noted that completion rates would be really important and English pharmacies should strive to match, if not better, Scotland's example where Pharmacy First opened 90% completion rates.
"This is why they're funding us. The completion rate should be such that we don't bounce people to GPs or back into secondary care unless that's the appropriate pathway. And patient satisfaction will really matter because patients feel like they're being fobbed off all the time right now. So it's going to be really important about the quality of their experience."
Game-changer for pharmacy
Earlier in his welcome address, Executive Editor of Pharmacy Business Shailesh Solanki said: "Our conference could not have come at a better time for community pharmacy with last week's announcement  of the most significant investment in the sector in over a decade."
Calling the much-awaited Pharmacy First service a potential "game-changer for community pharmacy" he said it will allow pharmacists to write prescriptions for seven common ailments for the first time and put the sector at the heart of the NHS in primary care and the prevention agenda.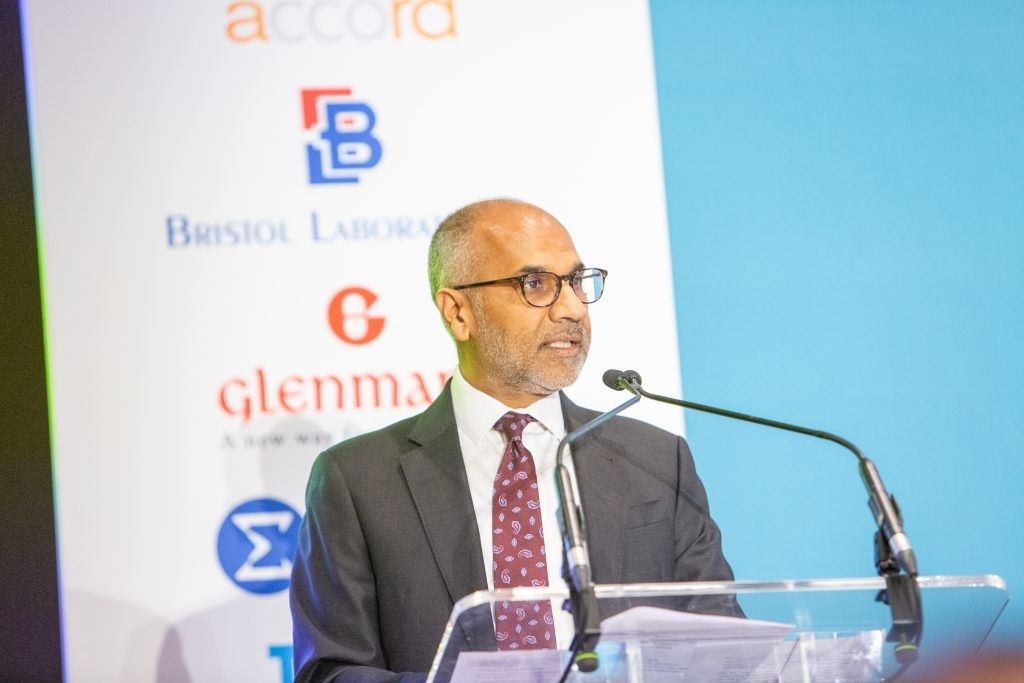 "A nationwide, pharmacy based common conditions service, is something which Pharmacy Business magazine, and the whole sector, has campaigned for many years."
Solanki added that the latest announcement was welcome news for the sector and a firm endorsement of community pharmacy's vital role in the nation's healthcare.
"It is an opportunity for community pharmacy to showcase its undoubted value, reimagine its purpose and embed itself deeper within the primary care structures."
He cautioned it would be incumbent on every community pharmacist and their teams to do more to grasp these new opportunities to ensure that the sector remained an integral part of the NHS.
3,000 IP training places
"The timing for the conference couldn't have been better," said Anne Joshua, Head of Pharmacy Integration, NHS England echoing what Solanki had said, as she laid out plans for the pharmacist independent prescribing services during her opening keynote.
Speaking about the latest funding announcement, she said: "This is a real opportunity to start building the future" of community pharmacy. She stated she was particularly excited to read about "digital interoperability in the context of independent prescribing because that infrastructure development would enable us to take the big step forward from an NHS point of view."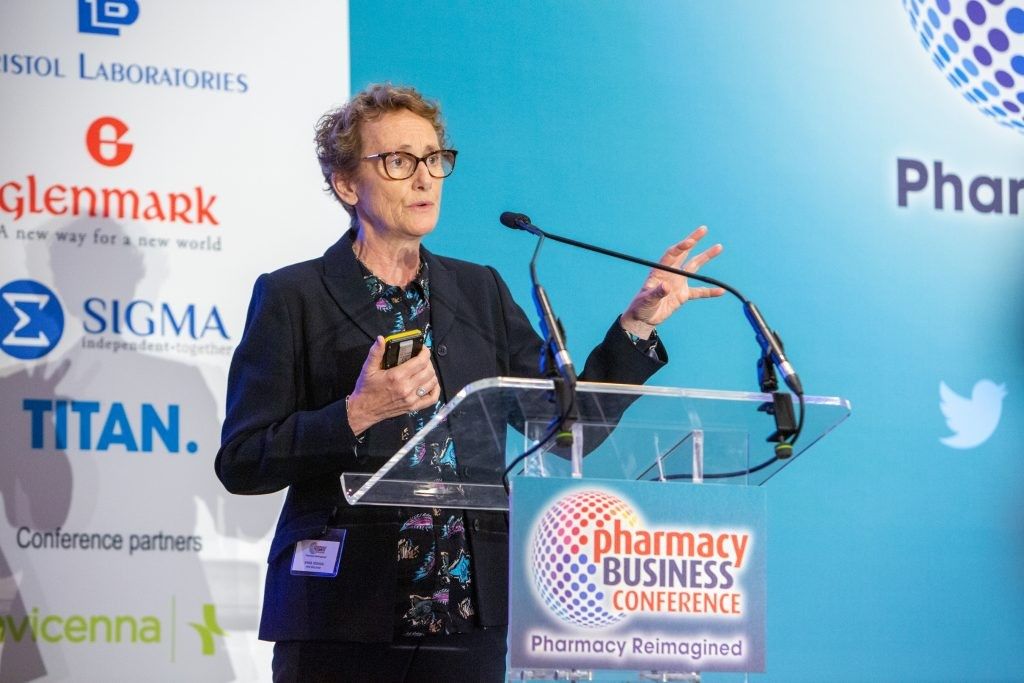 Joshua told delegates that NHS England was funding up to 3,000 IP training places for existing workforce, including locums, which will be offered through to end of March 2024.
In the longer term, she said the NHS would like to see prescribing and dispensing processes become a singular and more efficient system in community pharmacy and added that it would like to maintain a central database of patient information which can be used to match patients to their health records by a range of service providers which would include those who can prescribe.
"At the moment the system is clunky," she admitted.
Joshua said NHS England was trying to build on the Fuller Stocktake report's vision for transforming access to services, improving experience for patients with long-term conditions and preventing ill-health through integration with neighbourhood teams. She added, however, that it was still "early days" for NHS England to bring together statutory bodies and local organisations together in planning and delivery of joined-up health and care services.
Pathfinder will set the tone for next contract
Setting out the objectives for the Pathfinder programme, she said NHS England's overarching idea was to establish a framework for the future commissioning of clinical services and identify the processes required to enable independent prescribing in community pharmacy.
She added that the programme could help set the tone and strategy to inform the next round of negotiations over the community pharmacy contractual framework.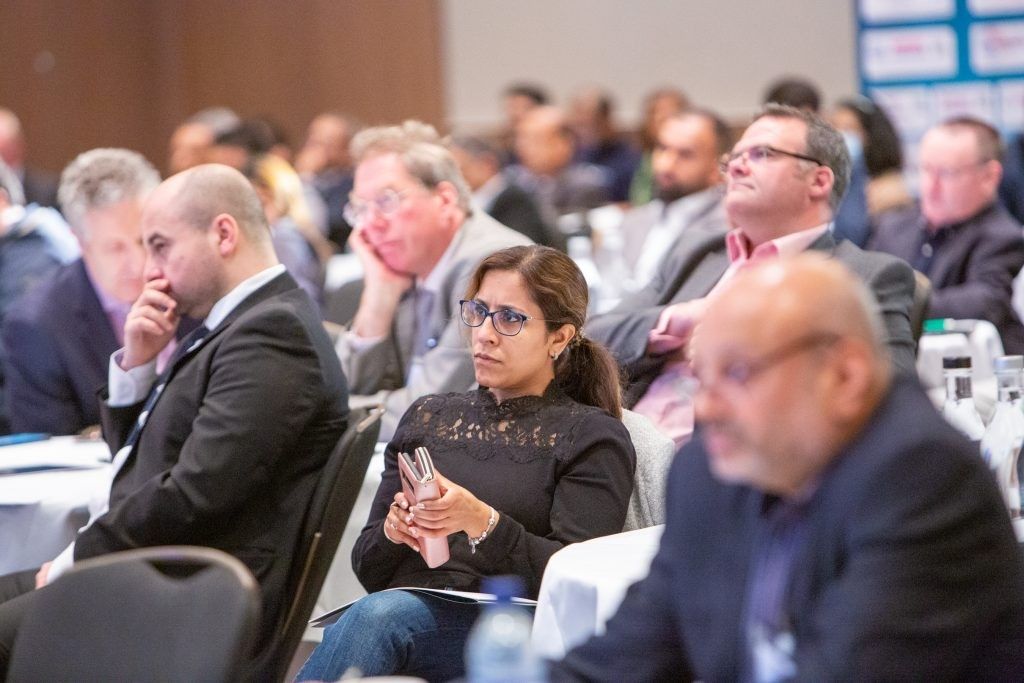 Joshua said all 42 integrated care boards have come forward "with expression of interest" to join the pathfinder programme, recognising that harnessing the skills and capabilities of pharmacist prescribers and enhanced pharmacy technician roles would enable independent prescribers to support patients with access to treatment in their local communities which will build on existing advanced services or local enhanced services.
She also gave details of a new NHS-funded training launched in March that aims to support clinical role of community pharmacists in primary care.
Joshua said this training would allow pharmacists across England to build on their existing clinical skills – to assess, treat and manage common health conditions. It offers 10,000 clinical skills modules, with the aim of supplementing the existing clinical skills of community pharmacists, and is designed to be complementary to independent prescribing training, allowing them to choose one from four specialist modules – dermatology, cardiology, ENT and paediatrics, she added.
Technology is no longer a barrier for pharmacy
Making a presentation on 'Health tech for the next generation', CEO of Invatech Health Tariq Muhammad outlined how advances in technology have given community pharmacy an opportunity to do things differently.
"If we can reimagine our purpose and think differently about our use of technology, we can solve not only today's challenges but position pharmacy at the centre of the healthcare delivery for the next generation," he said.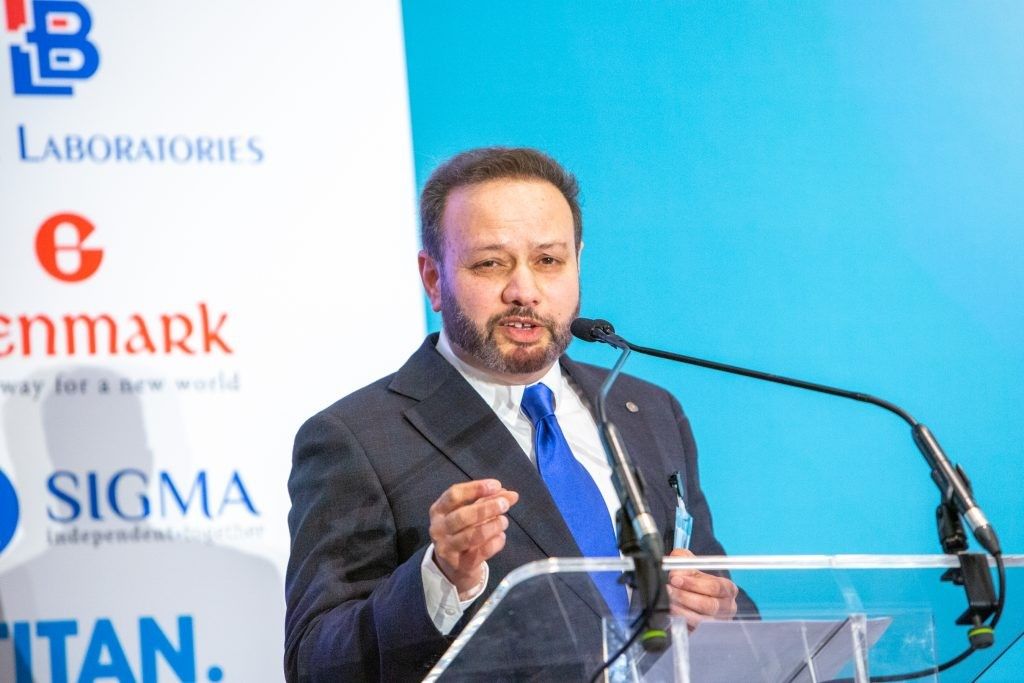 "It's good to see the government recognising the role that pharmacists can play in primary care and the news of additional funding is fantastic. It is a step in the right direction but I want to be clear this is a small step, but a step nevertheless," Muhammad told the conference.
He added that in pharmacy technology was no longer a barrier and nor was it an excuse. "Our imagination is the barrier and we need to open up our minds."
As technology takes centre stage to transform care pathways, our panel of experts discussed in a 30-minute session rapid adoption of automation and digital solutions for community pharmacy – from use of apps to robotics.
Superintendent pharmacist Raj Rohilla was "getting bogged down" with the amount of time he needed to spend in dispensing. After automating his three pharmacies, he is now happy that he can finish the bulk of dispensing in good time and utilise his daily freed-up hours in providing services. "Our idea was to finish all the dispensing work by 3pm and then do the additional services," he said in the session moderated by Gareth Jones, Director of External and Corporate Affairs at the National Pharmacy Association.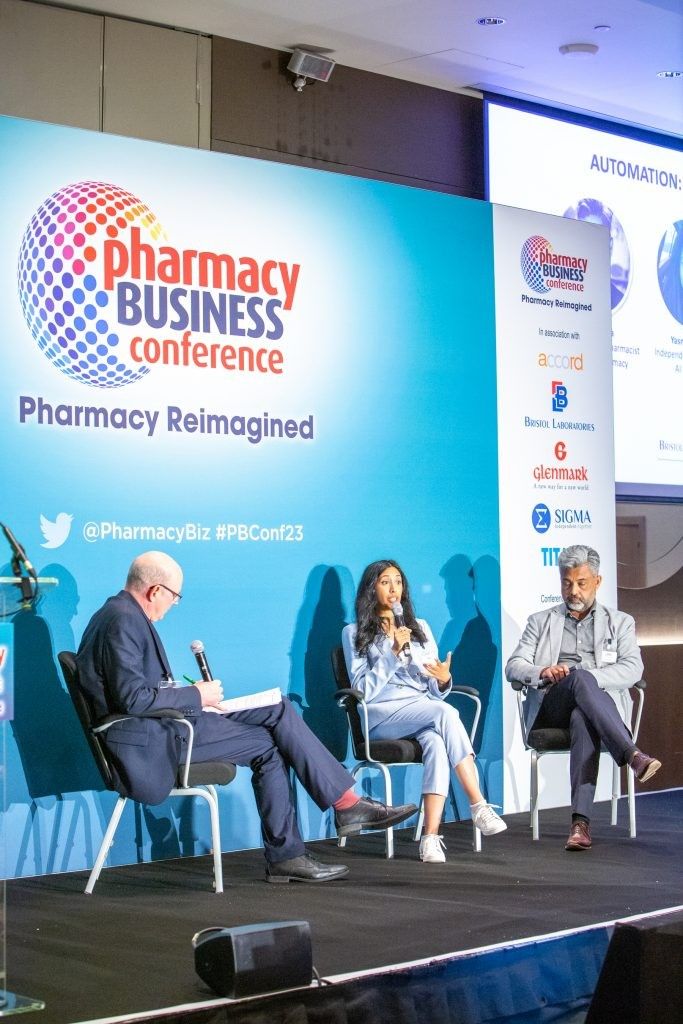 Pharmacist and AI specialist Yasmin Karsan highlighted the possibilities of rapid adoption of artificial intelligence broadly within healthcare but in community pharmacy in particular where data collection was still one piece of a jigsaw. The conference heard that patient data has much potential for analysis, but until it is compatible this potential cannot be unleashed.
She said community pharmacy already holds "a ridiculous amount data in our PMR systems" which can be used to build an AI-based model for predictive analysis of medical support for long-term conditions such as hypertension. "It's all about using all that data in the most appropriate way to get the results that we need."
Split dispensing and services?
A further panel session –moderated by the CEO of the Association of Independent Multiple Pharmacies, Dr Leyla Hannbeck – was devoted to exploring how a reimagined community pharmacy should keep clinical services at the forefront. Superintendent pharmacist and owner of PillBox Chemists Davinder Virdee spoke about a new model he has introduced across his chain of 24 pharmacies in the south-west of England.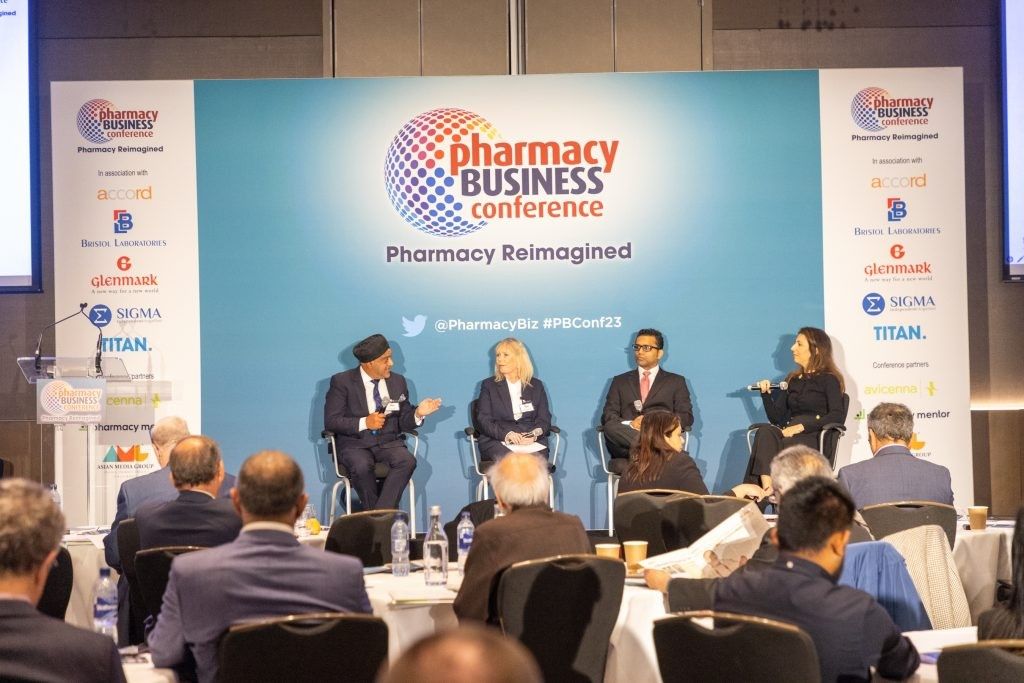 He told the conference he had "identified quite early on" that dispensing and clinical services could not go hand in hand. Virdee decided to split the two with dedicated teams working on each. That allowed him to introduce private high-end services with specialists teams working on each of the new offerings to complement the existing NHS services.
Bernadette Brown, who provides a wide range of pharmacy services in Glenrothes, Scotland, which includes those commissioned by the NHS and also some private services, said her vision and dream had always been "to be that clinical health provider who is seen and respected by the public for giving them true local services from the pharmacy."
She advised pharmacy contractors to embrace the new opportunity that has come about in England to provide common condition services. "GPs are not so available and people are going to need our support as they want to live longer and healthier."
Superintendent pharmacist Vikash Patel said he has witnessed huge changes in the provision of clinical services in community pharmacy since he started his own journey 13 years ago. He spoke of "resource" as the biggest challenge he faced as he went about developing and delivering clinical services. He said training and upskilling of colleagues – often underrated – was another challenge he had to overcome.
Patel said: "To make the most of the new funding announcement that has come through, it will be very important to make core changes to the way we deliver the dispensing process. Without addressing that we won't be able to deliver the new services that are coming our way."
Pharmacy is a custodian of self-care
Another panel discussion held as part of the conference and moderated by Avicenna Chairman Salim Jetha explored how pharmacy could promote self-care – helping communities keep fit and healthy, making them understand when and how they can look after themselves and their families, when they can seek a pharmacist's help, and when they may need advice from a GP or another allied healthcare professional.
Superintendent pharmacist Sobha Sharma Kandel said community pharmacy should make "opportunistic interventions" and help patients make informed decisions and take ownership of their own health. She spoke of how a biopsychosocial approach systematically considers biological, psychological, and social factors and their complex interactions in understanding health, illness, and health care delivery.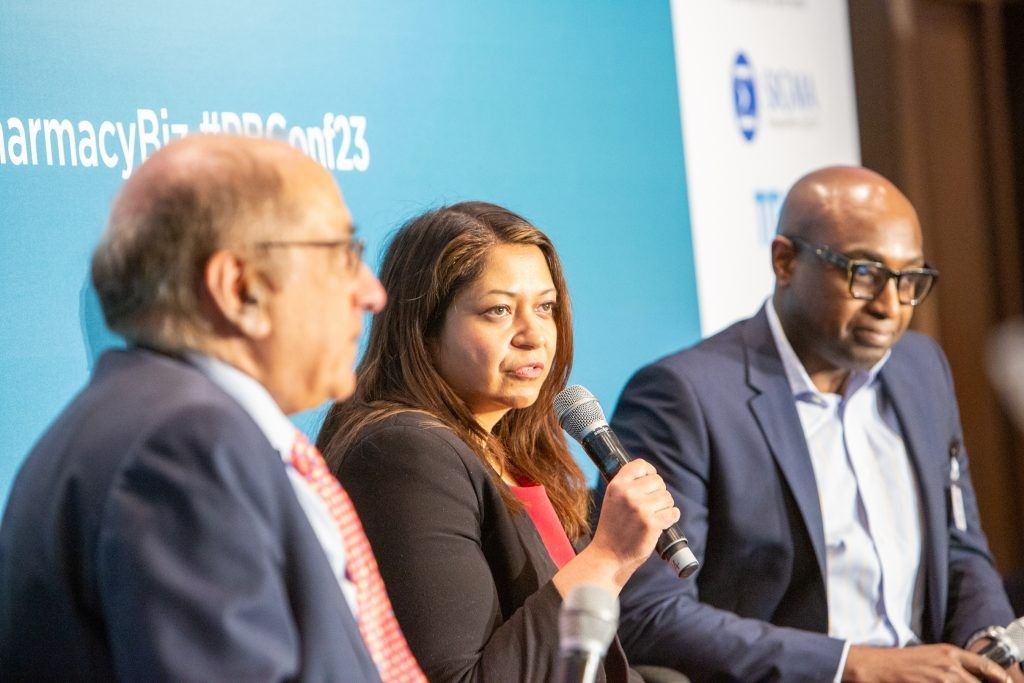 "Because of this emphasis on the biopsychosocial model, social prescribing is a hot topic at the moment and therefore we should be able to refer to other healthcare professionals, which is also part of our NHS contract," she said.
Superintendent Pharmacist at the multi-award winning Bedminster Pharmacy in Bristol, Ade Williams, who is also a trustee on the Self Care Forum charity said self-care is a continuum and the role of pharmacists is to empower communities with the confidence and information the need to look after themselves.
"Pharmacy is a custodian of self-care in the NHS."