The pair purchased the pharmacy from a couple who claimed that the venture attracted 'multiple' offers, a property advisor confirmed
The University friends purchased the North London pharmacy for a confidential sum.
Nabeel Patel, a GP pharmacist at Haringey GP Federation and Huseyin Akpinar, a former councillor at Enfield Council bought it following a confidential sales process with Mark Page at Christie & Co.
Kiran and Nita Patel, who have owned and operated Beautychem Pharmacy since 1989, have decided to retire.
They claimed that the pharmacy had "dispensed an average of 6,576 items per month".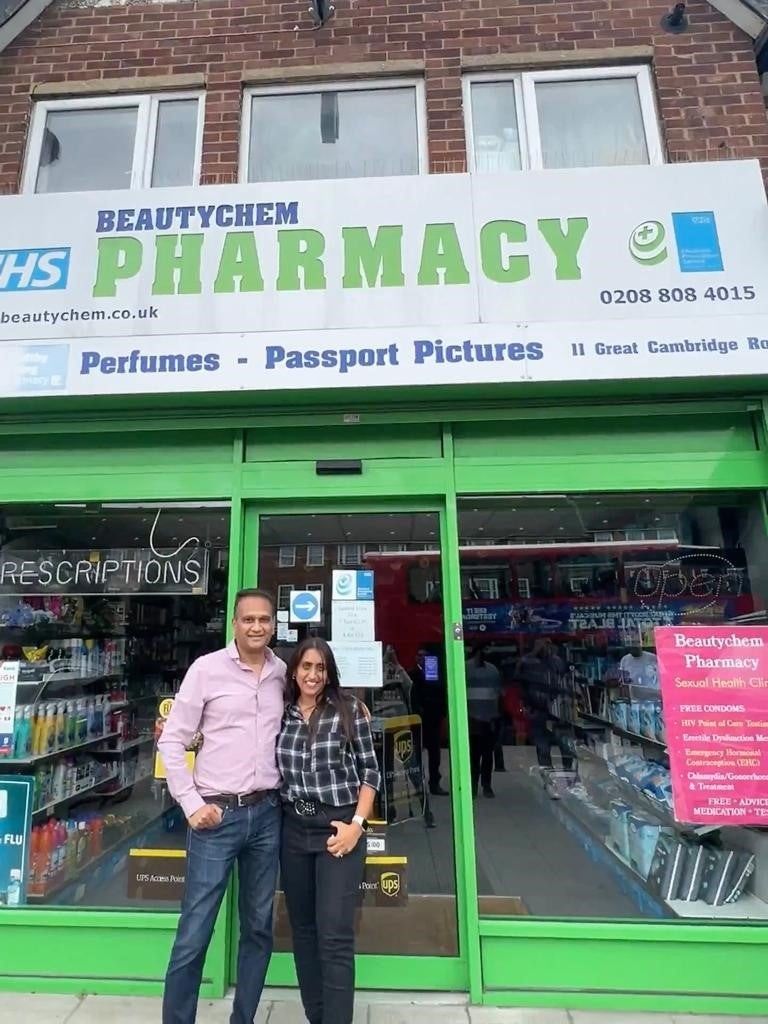 Kiran Patel, former owner of Beautychem Pharmacy, said: "It's been a pleasure serving the Tottenham community over the last 34 years. Over the years, we've seen many changes in the pharmacy profession, but the constant has been the customers and the respect they have for what each independent pharmacy does for them.
"Only now, when you retire and reflect, you realise the impact pharmacists have made in the community with all the messages and good wishes I have received from my customers," she added.
"The business wouldn't have been successful without the wonderful staff we have been fortunate to have over the years. It's the right time to retire and let the new generation take the pharmacy forward and we can pursue new adventures."
Mark Page, the Director of Pharmacy at Christie & Co, commented: "This busy community pharmacy attracted multiple offers, demonstrating the strength of appetite for quality, profitable, owner-operated independent pharmacies in London and the South East."