The ongoing pharmacist workforce crisis has posed a significant risk to patients' access to care, medicines and advice — particularly affecting the elderly and vulnerable living in areas with health inequalities.
Many from the sector have raised concerns about this issue with the Company Chemists' Association (CCA) recently acknowledging the shortage of pharmacists or pharmacy technicians in the country to meet the needs of patients and the NHS.
The trade body representing almost 50 per cent of the community pharmacy sector said that pharmacy teams are exhausted after working tirelessly during the pandemic, adding that Covid, Brexit and NHS reforms have exacerbated the shortage.
Covid and winter-related sickness absences are adding to the strain and with Brexit it has become difficult to attract overseas pharmacists to the UK.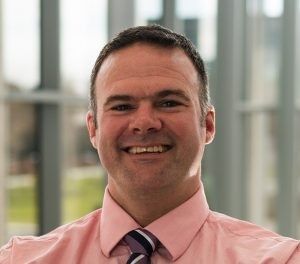 Malcolm Harrison, CEO of the CCA said: "The government needs to acknowledge the acute workforce crisis that community pharmacy is facing and urgently take action for all parts of primary care."
The association noted that the government has been slow in responding to the shortage as "workforce crisis was confirmed earlier this year when pharmacists entered the Home Office's Shortage Occupation List."
The NHS plans to recruit a total of 6,000 pharmacists in England by 2024, equivalent to nearly three full years of new pharmacists, with no concrete plans to actively encourage students to take up additional places at universities, it said.
Harrison said: "The pressures facing the pharmacist workforce, and the creation of new positions in the NHS, when insufficient additional pharmacists are being trained, is a significant threat to healthcare in England. Fundamentally, without action patient access to medicines is likely to suffer."
CCA noted that in recent months many pharmacies have been unable to find a pharmacist during times of higher demand, escalating employment costs which is impacting viability of pharmacies.
Closure of pharmacies, both temporary and permanent, will become unavoidable if the situation does not improve in future.
Leyla Hannbeck, chief executive, Association of Independent Multiple Pharmacies (AIMp) said: "The NHS's primary care networks – GPs and clinics – have been told by NHS England to recruit 6,000 pharmacists by 2024 and that this cost will be funded by the NHS, creating an un-even playing field that pharmacies who are in year 5 of a 7 year funding cut cannot compete with."
Most of these recruits are expected to come from already stretched community pharmacies and hospitals.
Calling it a bizarre step Hannbeck said: "The move to entice pharmacists away comes just at the point the NHS is encouraging community pharmacies to help alleviate the pressures on GPs by offering additional services."
She informed that the NHSE will hold a meeting with pharmacy bodies in early December to discuss the issues and hopefully find a solution.
Community pharmacies have worked hard during the pandemic to provide care and service to local communities and now onus is on the government to "seriously reconsider its current healthcare plans" to ensure patients' access to professional advice, medicines, and care at local pharmacies, CCA said.