Rowlands pharmacy has launched a new weight loss management service across its UK network, challenging perceptions around weight loss and providing expert support to those in need.
The launch comprises a pilot roll-out across 100 Rowlands branches to increase consideration of pharmacies for weight management-based advice.
Commenting on the launch, Nigel Swift, managing director of Rowlands, said: "One of the biggest challenges facing many adults looking to address any weight concerns is knowing where and how to start. Our new weight management service is designed to help all those setting out on a new weight loss journey but also those who have struggled to find a plan that works for them."
"Our pharmacy teams offer comprehensive healthcare advice and a variety of weight management products with a friendly approach that naturally puts customers at ease, and we're looking forward to welcoming all those looking to take their first step with us."
The new service ranges from offering advice on holistic lifestyle changes to recommending treatments such as Lipotrim, providing a professional pathway to achieve goals suitable for individual lifestyle and health requirements.
The pharmacy chain also offers prescription medication to aid weight loss.
Launch of the new service coincides with a recent research conducted by Rowlands, which revealed around 32 per cent of UK adults didn't feel comfortable to talk to a healthcare professional about weight related concerns.
Its Go #fadfree launch campaign challenges the stereotypical attitudes related to weight management, and celebrates the accessible, professional and bespoke advice available in pharmacies.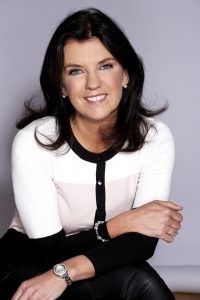 To support the campaign, Rowlands has teamed up with TV medic, Dr Dawn Harper.
Dr Harper said: "Pharmacies are fantastic spaces to speak freely and openly about any weight concerns. Starting a weight loss journey or plan with support from a healthcare professional is a valuable step to take. Rowlands' launch campaign really helps to break down and address the myths often attached to weight loss and I do hope it encourages lots of people to take a pharmacy-first approach to addressing weight loss this New Year."