The Health and Social Care Secretary Steve Barclay has proposed a new £30 million fund to speed up the adoption of innovative medical technology in the NHS.
He confirmed the plan today at the Conservative Party Conference 2023 in Manchester.
Mr Barclay said that virtual wards will help healthcare professionals embrace new technology to improve patient care.
He said: "It is vital that clinicians have access to the latest technology to save staff time, deliver high-quality care and help cut waiting lists – one of the government's top five priorities.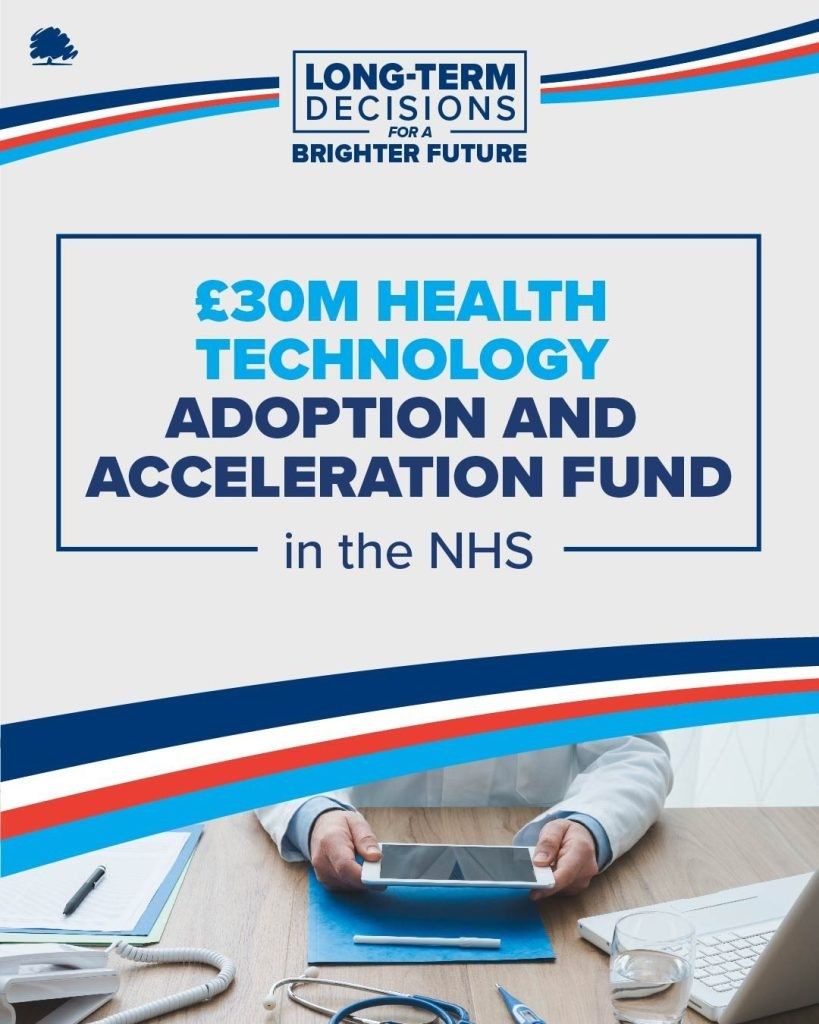 "This investment will see the latest tech innovations rolled out across the NHS. From virtual ward beds to wearable medical devices, patients will be better supported, and we will ease pressures on hospitals this winter.
"We're preparing for this winter earlier than ever before including delivering thousands more hospital beds and hundreds of new ambulances."
The announced project aims to increase productivity to tackle the NHS waiting lists and deliver improved ways to treat patients.
NHS integrated care systems (ICS) will be invited to submit bids to the Department of Health and Social Care (DHSC) and National Health Service England (NHSE) – applications are expected to open this month.
"The NHS's world-leading ability to adopt new technology has already helped more than 210,000 patients be treated in their own homes through the rollout of virtual wards, and this new funding will allow the health service to adopt more innovations that improve patient care and reduce pressure on wider services," said Dr Vin Diwakar, NHS interim national director of transformation.
The ICS will use the funding to expand more virtual wards where over 9,800 beds have already been created, and NHS is due to deliver 10,000 ahead of winter.
At the beginning of this year, the government published its Medical Technology Strategy that builds on £21 million of artificial intelligence spending designed to treat patients more quickly.