The Royal Pharmaceutical Society (RPS) has called for urgent action to ensure wellbeing of pharmacists after the publication of its annual workforce survey.
The survey, conducted in partnership with the charity Pharmacist Support, revealed that 89 per cent of respondents were at high risk of burnout, showing ongoing high levels of workplace stress.
It stated that 57 per cent of respondents reported often being unable to take a rest break or were not offered a break at all.
Around 68 per cent noted weakening of their mental health and wellbeing due to work or study, and 33 per cent considered leaving the profession, indicating high levels of disaffection.
Besides seeking urgent action to allow proper rest breaks for pharmacists, RPS has sought "governments, the NHS and employers to urgently address the workforce issues that are impacting pharmacists' wellbeing."
It said prioritizing essential work, effective workforce planning and better access to information is needed.
Commenting on the survey report, RPS president Professor Claire Anderson said: "Our survey demonstrates the continued pressure on pharmacists and trainees across the workforce".
She said: "The impact of current workplace pressures on individuals, and the knock-on effect on patient care, is unacceptable. It's truly alarming that so many pharmacists are unable to take a break during their working day and that so many have considered leaving because of their working environment.
"Governments, the NHS and employers must take immediate action to retain the current workforce. Every pharmacist must be enabled to take a rest break during the working day: not having a break is as much a patient safety issue as it is a wellbeing issue."
RPS remains committed to working with pharmacy organizations, employers, regulators, governments and the NHS to ensure good mental health and wellbeing of pharmacists, she added.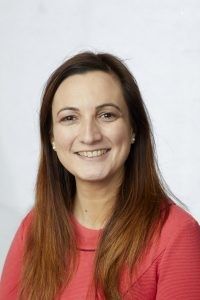 Danielle Hunt, chief executive of Pharmacist Support, said that "urgent action must be taken to turn the tide on the continued trend of people experiencing poor mental health and wellbeing within the profession.
She added that a culture change is needed that supports people to seek help and remove the stigma around poor mental health.