Three leading pharmacists — professor Mahendra Patel, Asif Aziz and Ade Williams — have been recognised in Queen Elizabeth's annual New Year's honours list.
Professor Patel, an academic pharmacist from West Yorkshire, was awarded an OBE for his "services to pharmacy." He told Pharmacy Business: "I am truly honored and deeply humbled by this highly prestigious award that I have always believed was more deserving for others.
"That's not to say I'm not proud of it — far from it, although for me it's not necessarily about rewards and recognition but more the intricacies of the journey I embark on and the learning and joy that those encounters bring with it.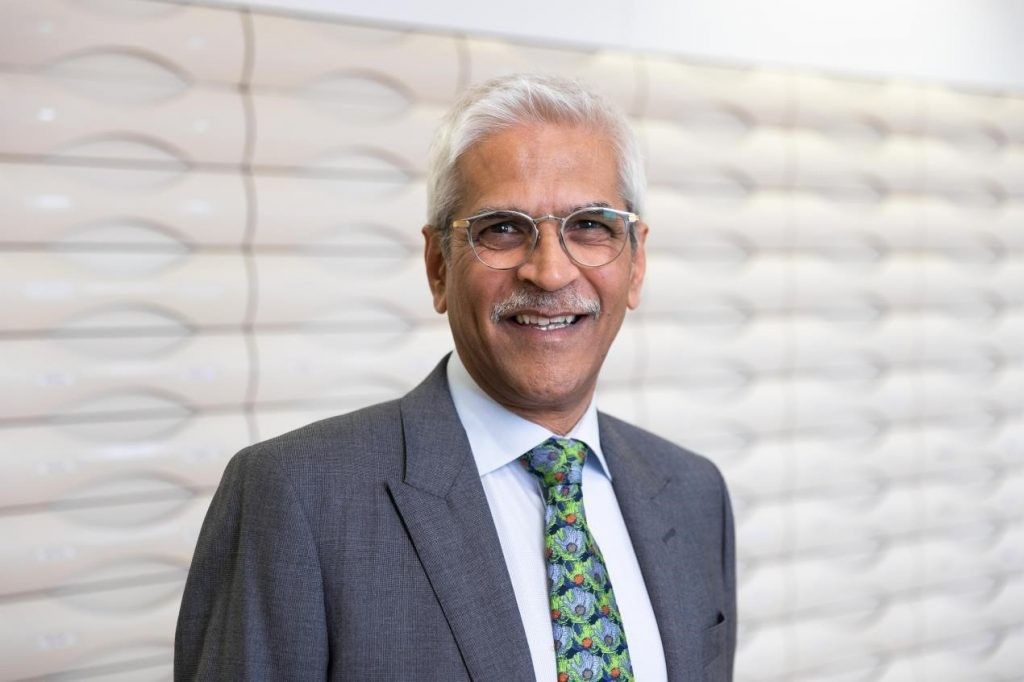 Most recently, Professor Patel — who has had a broad ranging portfolio career spanning community pharmacy, health education and health promotion, academia, and research — has been involved in promoting clinical trials across community pharmacies in the UK.
His latest work has seen him act as one of the national leads for the PRINCIPLE and PANORAMIC trials, run by Oxford University — both trials seek to pioneer repurposed and new drug treatments in the community to prevent hospitalisation due to Covid-19.
"It is, of course, personally uplifting to think that any of my contributions may have in some ways benefitted others. I see this more as a recognition of the people, the teams and the organisations who have made my journey possible. I feel indebted to all of them, those who have come across my path, inspired me, helped me to learn and helped me reach places I never thought I would go."
Asif Aziz, director of Healthcare Services at Boots UK, was also honoured with an OBE for his "services to pharmacy, especially testing for Covid-19".
Giving his reaction to Pharmacy Business, he said: "This award is testimony to the dedication and commitment of many team members at Boots who have focused on continuing to serve customers and patients throughout the pandemic. I am humbled and delighted to be recognised in this way."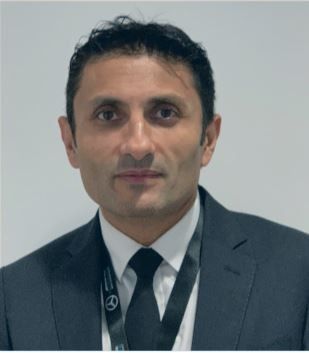 Aziz started his career as a community pharmacist and has been with Boots for more than 26 years — having held multiple roles in both Boots UK and Walgreens Boots Alliance, including managing director of Boots Travel, director of Pharmacy Operations and Services and director of Stores.
More recently, Aziz was programme director for Covid-19 Testing, where he managed the successful delivery of Boots' Covid-19 drive-thru testing facility starting from the very first for NHS workers at the height of the pandemic.
Ade Williams — superintendent pharmacist of Bedminster Pharmacy — was honoured with an MBE for his "services to the NHS and to the community in South Bristol, particularly during Covid-19".
He told Pharmacy Business: "I feel most undeserving — I know what I do is what everyone in community pharmacy, including especially our non-pharmacist colleagues do: protecting, enriching and empowering our communities — with that unflinching dedication to the NHS, with pride and sacrifice.
"This award brings into focus the story of unique generosity of my South Bristol community, the lessons they teach our pharmacy team about partnering to make a difference together, particularly in the last two years — protecting the most vulnerable and looking after each other."
A multi-award winning community pharmacist, Williams is also an independent prescriber, a PCN community pharmacy lead and non-executive director at two NHS Trusts. He is pharmacy ambassador for the Pancreatic Cancer Action charity and a patient champion for the Royal Pharmaceutical Society and a Public Health England pharmacy vaccination champion.
Meanwhile, a long-standing friend of community pharmacy, Professor Kevin Fenton, regional director at the Office for Health Improvement and Disparities, was honoured with a CBE for his "services to public health".
He told Pharmacy Business: "I am honoured and humbled to receive such a prestigious award alongside other outstanding individuals. As we enter the third year of the Covid-19 pandemic response I am continually inspired by the professionalism, resilience and contributions of so many amazing colleagues who work relentlessly to keep us all safe and well.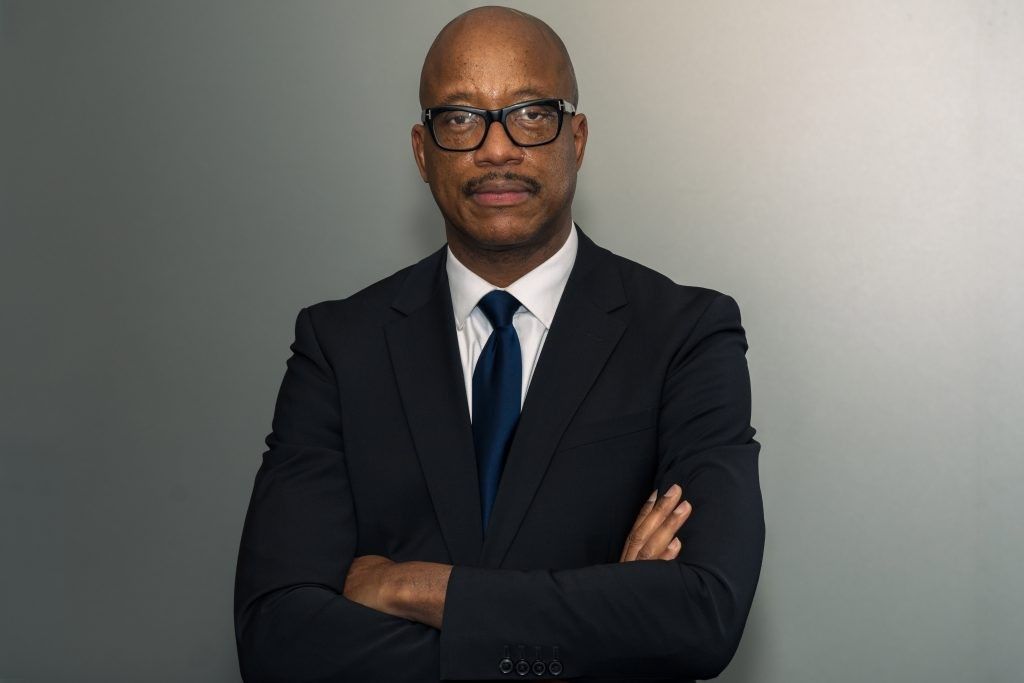 "I am accepting this award on behalf of all the incredible public health and NHS teams I am privileged to lead and work with in London and around the nation, who are committed to improving health, tackling health inequalities, building resilient communities and providing high quality health and care services to all. They exemplify the best of public health and should be proud of all they have achieved."
England's chief medical officer (CMO) Chris Whitty and the chief government scientific adviser Sir Patrick Vallance have both been recognised with a KCB (Knight Commander of the Order of the Bath) for their efforts in the coronavirus pandemic.
The CMO for Scotland, Gregor Smith, his Wales counterpart Frank Atherton, and Whitty's deputy professor Jonathan Van-Tam have been been knighted for services to public health.
For her work on the vaccine rollout, Dr Emily Lawson receives a Damehood, as do Dr Jenny Harries, chief executive of the UK Health Security Agency, for her services to health; Dr June Raine, chief executive the Medicines and Healthcare products Regulatory Agency, for her Covid-19 response; and professor Helen Stokes-Lampard for her services to General Practice.
There were also awards for those involved in producing vaccines including Pfizer chief development officer Rod MacKenzie, Sean Marett, the chief business and commercial officer at BioNTech, and Melanie Ivarsson, the chief development officer at Moderna.
The New Year Honours List has 15.1 per cent of recipients from an ethnic minority background, making it for the fourth time running, the most ethnically diverse honours list to date.
This year, of the 15 per cent recipients from ethnic minorities, 8.4 per cent are of Asian origin, while 3.6 per cent are from black communities, according to the Cabinet office.
Professor of paediatric Cardiology at Guy's and St Thomas' Hospitals Foundation Trust,  Shakeel Ahmed Qureshi, earned a knighthood for children's heart services.
He told our sister publication Eastern Eye: "It's a very nice, privileged feeling as it wasn't on my list of achievements I was targeting. I just went about my normal work and responsibilities and it's nice to have those recognised."
Professor Kamlesh Khunti, a professor of primary care diabetes and vascular medicine at the University of Leicester, has been honoured with a CBE for his services to health.
Reacting to the award, he said: "I am really surprised, but at the same time very honoured as well. You don't expect things like this, but when they do come it is quite humbling."
The leading academic spoke of hoping to inspire the next generation in academics and medicine.
"We were immigrants who didn't have anything; my parents didn't speak English at all. I was fortunate to go to university. It has helped and made the person I am," he said.
Professor Iqbal Singh, chair of the Centre of Excellence in Safety for Older People, was honoured with a CBE for his work in helping BAME doctors and his advocacy for older people.
He told our sister publication Eastern Eye: "It's a great honour, but I think it's not just for the individual contributions, it's for all the work that I've done both in terms of care for older people, and promoting equality and fairness and compassion within the NHS, and the work we have done to support BME doctors especially during Covid."
Singh remains committed to helping BAME doctors feel recognised and supported so they can progress in their careers and "not feel the inequalities" in the UK.
Twice each year, the Queen's honours list recognises the achievements and services of those who have made outstanding contributions to their field or who have dedicated their efforts in service to the community.
The full New Year Honours list can be viewed here from 2230 GMT on Friday 31 December 2021.